As a former kindergarten teacher, I know just how important fine motor skills are. Parents of preschoolers often begin to consider ways to help their child become ready for the demands of the classroom. However, when the sun is shining and the afternoons are warm, no child wants to be cooped up in the house coloring, cutting and gluing, or doing worksheets. Kids want (and need!) to play!

Never fear! There are lots of ways your child can help develop those fine motor skills while enjoying the great outdoors. Learning and playing so often go hand in hand. Here are some ways to sneak in some fine motor skills practice during your outside playtime.

Dirt Painting
My children LOVE dirt paint! Mix together dirt and water until it forms a toothpaste-like consistency. Grab some scratch paper and a small paintbrush (the type that come with watercolor sets works great for this), and start painting. Practice name-writing, letter formation, shapes, or simply create a one-of-a-kind picture.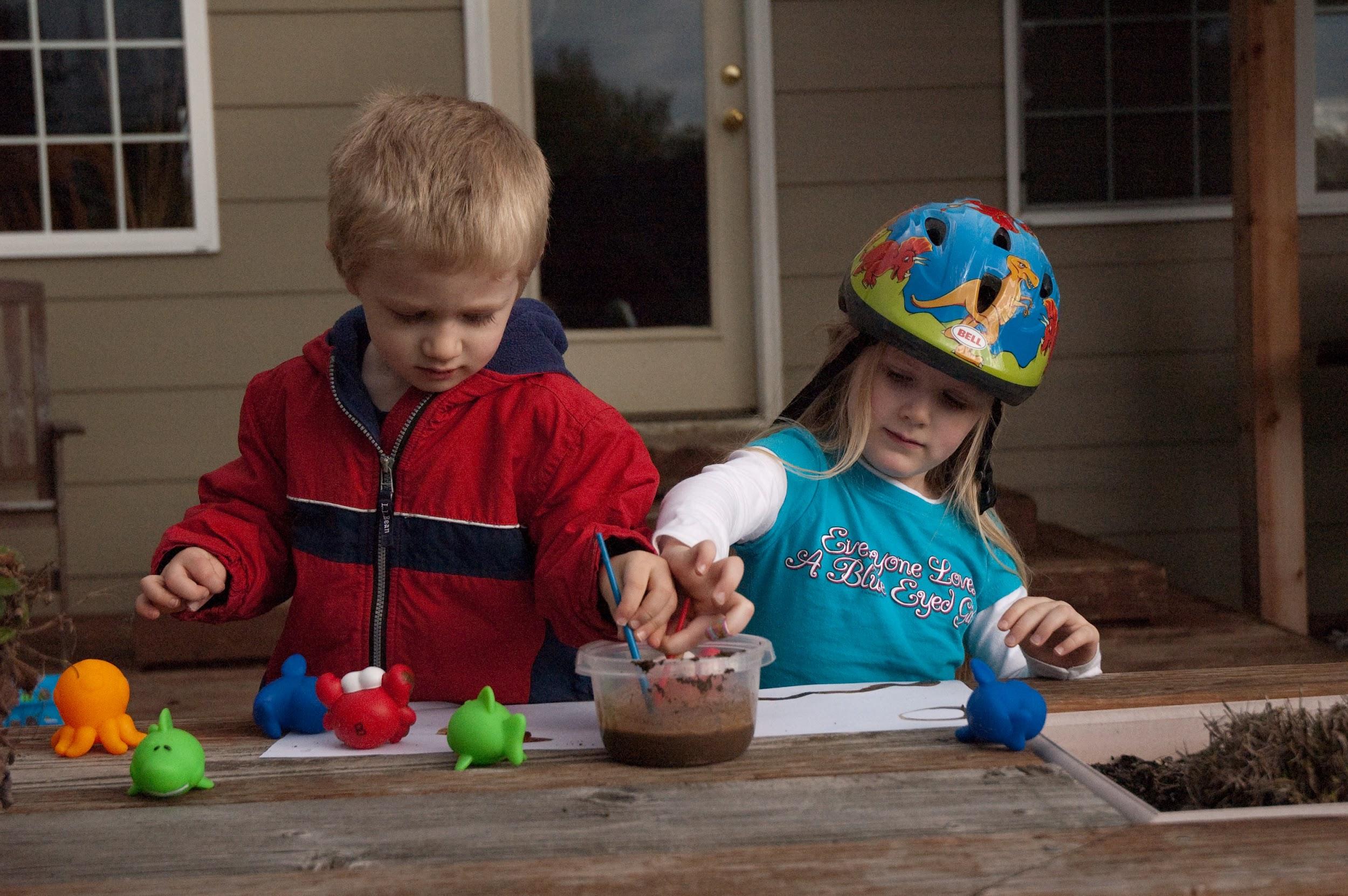 Water Painting
Grab a paintbrush and a bucket of water and get ready to water paint! Kids love the "magic" of water painting, watching as your driveway changes color as they "paint." It's a great no-mess activity for warm afternoons.

Water painting is easy to adapt as well. Younger children can use a larger brush and utilize the entire driveway or sidewalk to form very large letters. Older children, or those with more advanced fine motor skills, may prefer using a smaller brush or surface area.

Sticks and Stones
Sticks and stones may break your bones, but they're also fantastic learning tools! As you explore the park or play in your backyard, help your child gather an assortment of sticks or twigs and small rocks. During a snack break or some down-time, help your child form several letters. Choose 2 or 3 letters you may have been focusing on at home, or select letters from his/her name. (This activity will work best for children who already have some familiarity with letters.)

Sidewalk Chalk
Sidewalk chalk is a wonderful learning tool. Its chubby size makes it perfect for developing writers who may find it difficult to grip a pencil. In addition to filling your driveway with drawings, encourage your preschooler to "write," copy letters or shapes, trace your letters and shapes, draw various lines (straight, zig-zag, wiggly, etc.), complete patterns, trace shadows and more.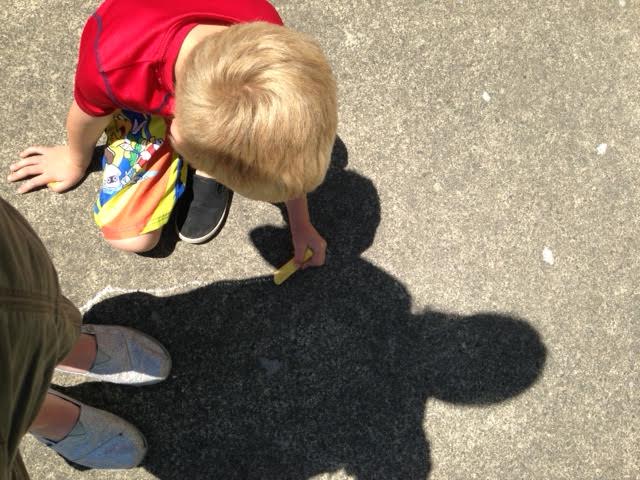 Older children can practice sight words or spelling words, practice math facts, create picture stories, practice printing or cursive, and endless other possibilities. Click for even more sidewalk chalk learning activities.

There are so many ways to learn AND play. Do you have any fun ways for kids to develop their fine motor skills while playing outside? Leave a comment on the Scholastic Parents Facebook page with your suggestions.