On a recent Sunday, one of our favorite artists, Keri Smith joined us to help host a masterfully-messy event in The Studio, appropriately called, Mess: Art Made by Accident. Throughout the Studio we had open-ended projects designed with Keri that involved randomness and chance, including Collaging on Sticky Surfaces, Funky Drawing, Hot Glue Sculptures, and Painting With Drips and Spills.
Keri is the author and illustrator of Wreck This Journal and How To Be an Explorer of the World: Portable Life Museum, as well as other idea-generating books that you can discover on her website. She told me that when she signs books, she likes to hide secret messages in them for the reader to find — what a fun idea!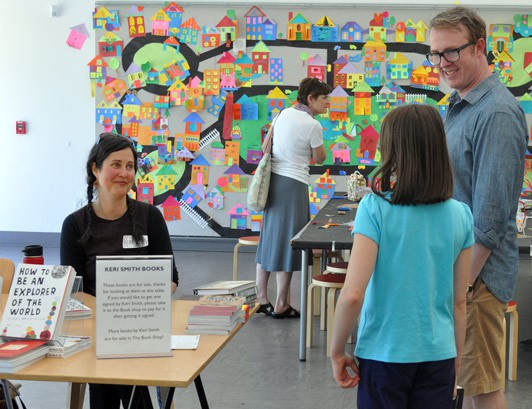 One of the activities for guests that day was designing collaging on different sticky surfaces.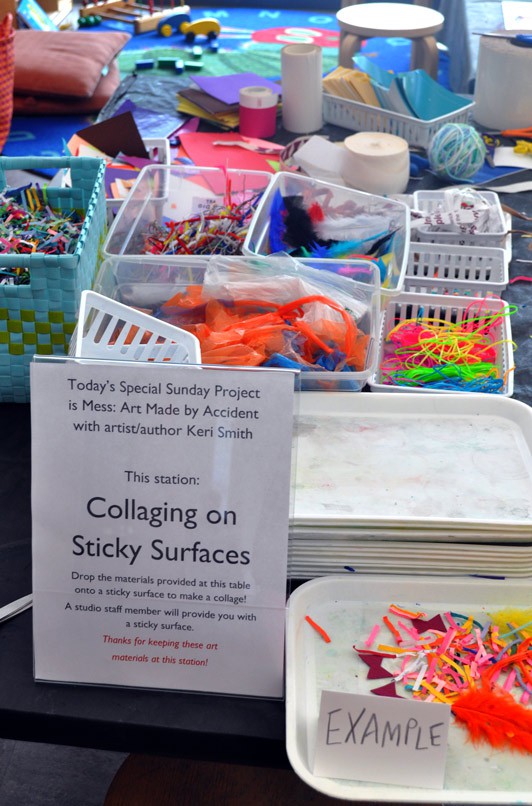 Guests used a variety of colorful textures to drop, float or press onto their collage:
Shredded construction paper
feathers
felt stickers
different weights of collage papers
hole punches to make paper confetti
colorful plast bags cut into skinny strips
plastic gimp cord
yarn
foam shapes
chenille stems (pipe cleaners)
oversized colored stickers
rolls of colored masking tape
Kids and adults took right to it! Some kept with the day's theme and placed things randomly…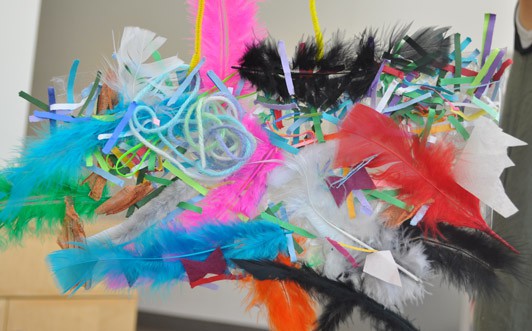 And others worked slowly and thought longer about placing their objects.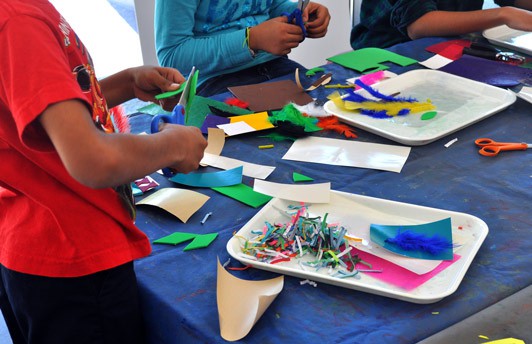 No matter how they approached the project, all were one of a kind.
A handmade sticker shark even made a special appearance!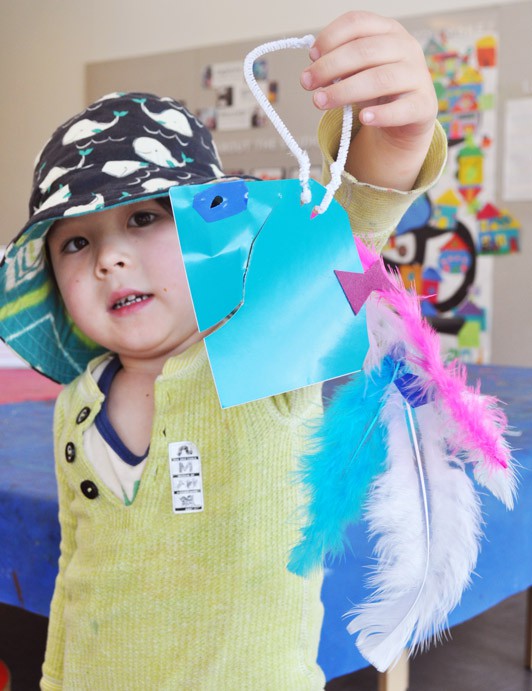 In the image below, this guest is collaging onto paper, but instead of using glue, she used tape to attach all of her shapes.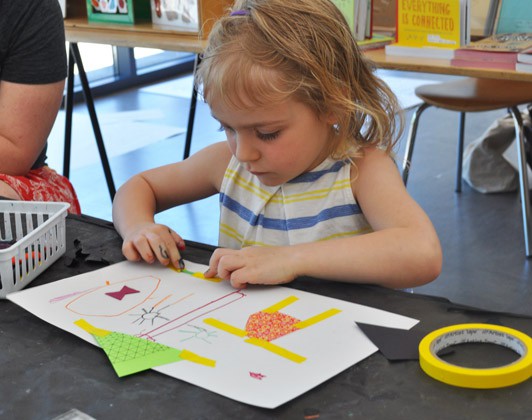 At the end of the day there was still a lot of leftover materials, so we stuck it all to two large sticky foamcore display boards to hang in The Studio.
Thanks to everyone for being a part of our messy day.