On a recent quest with my 9-year-old son to find cool images and video how-to's of Lego creations (he's absolutely addicted to building original models using Legos!) I came upon a video on YouTube entitled "James May's Toy Stories – Lego."  
Intrigued, I clicked through with him by my side and lo and behold stumbled upon a BBC series (full episodes available for viewing on YouTube) that has become a sheer delight and fascination for my entire family. 
My husband, two sons (7 and 9) and I have devoured all of the James May Toy Stories episodes that open with this fantastic statement: "So, you think computer games are more exciting than old fashioned toys? Maybe you should think again!"  I loved that statement the minute I heard it – and hoped it would have the same impact on my kids!  Their response was a mix of intrigue - "let's check this out" and "prove it!" 
And he did.
In each episode,  James May explores the fascination and joy of playing and making with construction toys and materials: Legos, Meccano (a model construction system comprising re-usable metal strips, plates, angle girders, wheels, axles and gears, with nuts and bolts to connect the pieces – similar to Erector sets), model train sets,  Plasticine (modeling clay), and Airflix (model making sets) to name a few. But he takes it to a whole new level – organizing schools of kids, designers, engineers and entire towns to participate in bigger-than-life constructions.  
The Lego episode asks, "Can you build a real house with Legos?" A must watch - it's amazing.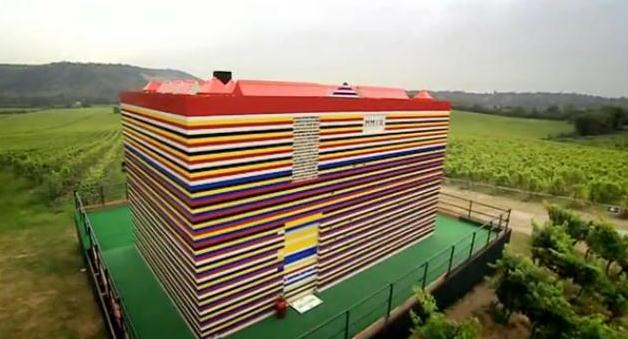 In the Meccano episode, working with the town of Liverpool, England and a team of creative architects and designers – a full size Meccano bridge is built over the Leeds and Liverpool Canal!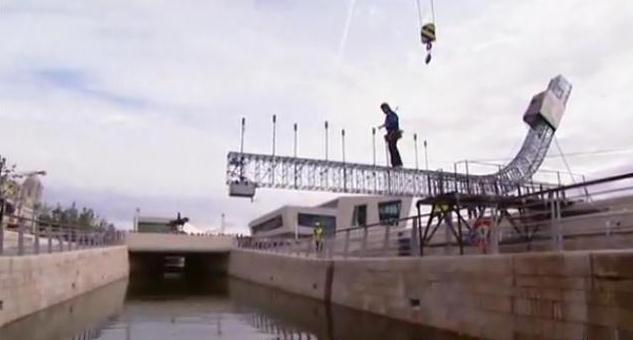 An entire garden of Plasticine (clay) flowers and vines is constructed by the people of London and surrounding towns for the preeminent Chelsea Garden Show – it's quite something.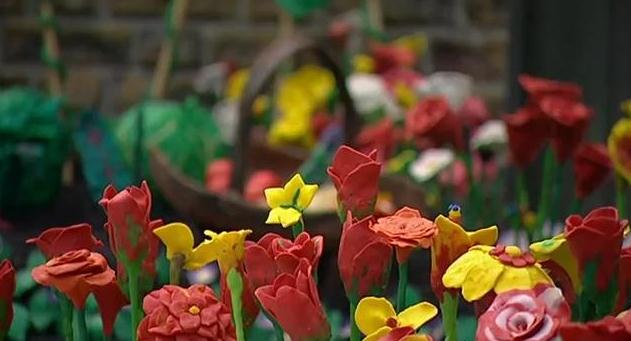 Each episode has its moments of "How will they ever do that?" and "That's so cool." But here's what I loved best about this series:
My boys were riveted (as were my husband and I) and were talking about their own ideas to construct and solve the challenges as the episodes unfolded. 

Each episode showcases great problem solving and systems thinking skills in action by illustrating how to approach a problem/task, think creatively about it, and determine how all the parts need to work together. This is an absolute necessary skill kids need to develop to succeed in life!

It's chock full of great examples of trial and error – the creative and scientific process at work! Kids need to see that this is how innovation unfolds, and then, on their own, work through how trial and error can lead to their own new ideas and discoveries. 

The videoscompletely inspired a renewed desire on their part to find their Lego bins, Hot Wheels tracks, Erector set parts and all of the other crafts, models and building materials we have around the house.  They wanted to make things --  newly imagined things they'd never considered before, inspired by the imaginative uses of the construction materials in the show.

And best of all, the videos are  a convincing argument for the importance of play – in this instance, I'm referring to offline, tactile, use-your-own-hands-and-make-things kind of play. 
When we were on our 4th or 5th episode, my oldest son responded emphatically to James May's opening question, "So you think computer games are more exciting than old fashioned toys?"  
"No! I don't! These toys are awesome!" he exclaimed to James before James could even finish his line, "Maybe you should think again." He already had.