Competition has its place. It teaches cooperation, teamwork, adversity, and so on. However, a lot of kids can't compete due to size, maturity, or behavioral issues. We hear this concern often from our base of thousands of teachers, as well as from our medical experts. More and more research shows that competition can be detrimental to self-esteem and reduce kids' interest in physical activity as whole. As a result, educators and child-development experts are starting to shift the emphasis to all-inclusive activities for children.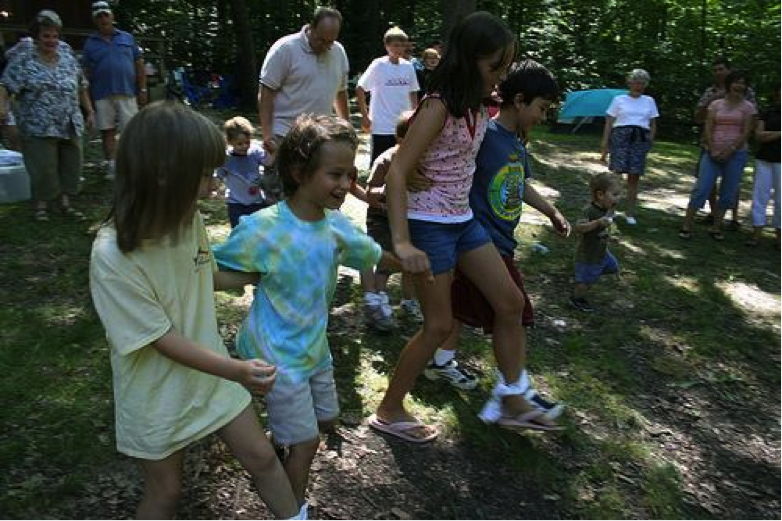 m_illuminato on Flickr
At Adventure to Fitness, we create resources that any child can use, focusing on getting kids to challenge themselves rather than creating mutual competition between peers. The research shows that encouraging a child to better herself leads to increases in self-esteem and helps foster an appreciation for physical activity. The Social and Emotional Learning (SEL) movement has built an entire community of educators around this sort of thinking.
According to CASEL, "SEL programming is based on the understanding that the best learning emerges in the context of supportive relationships that make learning challenging, engaging and meaningful." We agree with that sentiment, and weave it into everything we create. We also emphasize the importance of physical wellness to overall performance. In that spirit, we've come up with a few activities that mix learning, movement, and an all-inclusive attitude.
1. Improvised Storytelling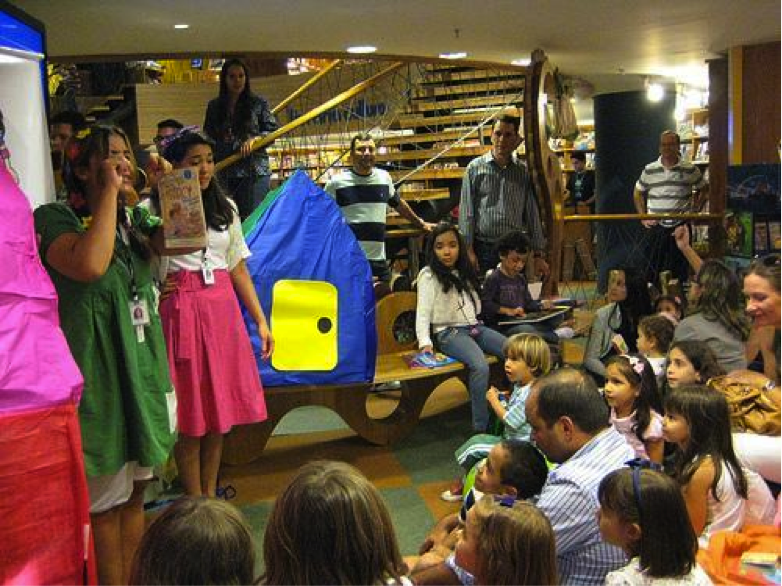 by CTJ Online on Flickr
Collaborating on a cohesive story is an engaging educational experience for children that also promotes social bonding. Kids work on their listening skills while also learning how to "share the spotlight" and work as a unit -- everyone's contribution to the story is equally important and valid. They also use their imaginations and creativity. Plus, with our spin on this popular game (see below), kids will also get some physical activity!
So, how do you do it? Get kids together in a circle and get them to come up with a general starting point. You could say, "Who can think of their favorite animal?" Then let the first person start by saying something about that animal, or whatever topic the kids choose as their starting point. Each child gets 15 seconds to tell a part of the story. To integrate physical activity, make a rule that when one child is speaking, others must jog in place. The increased oxygen-flow should help get those creative juices flowing!
2. Group Reading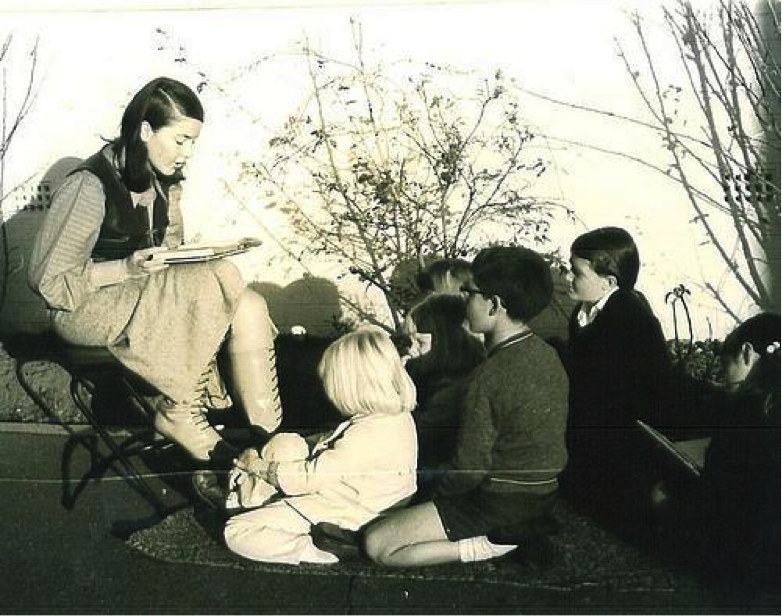 by Local Studies NSW on Flickr
Reading as a group can be a wonderful way to get kids more interested in literature. When we make reading a social activity, rather than a solitary one, kids are more likely to see it as a form of play with their friends -- and are thereby more likely to want to do it.
Pick an educational title everyone wants to read, like some of these new releases from Scholastic, and have each child read a paragraph. Remember, this is all about being supportive, so give kids time to sound out words and help them if they can't pronounce any. If a child is shy and doesn't want to read when it's her turn, that's ok, but she'll have to trade it for physical activity. Make it a rule that if someone doesn't want to read, he or she can do 10 jumping jacks (or 10 seconds running in place) instead. That way, kids won't feel forced to read but will still be getting motivation to do something positive and productive if they choose not to read. 
3. Adventure to Fitness or Other Group Workout
[brightcove:2897787851001]
Of course Adventure to Fitness is our favorite option in this category. It gets kids up and moving as they complete a mission together and promotes teamwork, while providing academics and nutritional info that kids need. 
But there are other ways to work out as a group that are inclusive and focus on self-improvement. Set up a relay course where each child runs a leg, and challenge kids to beat a certain time (instead of compete against each other). Or, teach kids a few fun dance routines and have a dance party! The important thing, and what all these activities share in common, is that kids are working together to accomplish a mission while also striving towards personal goals.
What other activities can you think of that are educational and/or physically active and that promote inclusive, social, and emotional learning? Let us know on the Scholastic Parents Facebook page!