The Northern Hemisphere is still tipped towards the sun and many of us are enjoying the last, hot days of summer. These six outdoor science activities are a great way to get your children thinking about science, following directions, and other skills that will help them once they're back in the classroom. 
Let your kids tackle these fun projects on their own, or join in the fun. 

1. Help your kids hone their observation skills by taking a nature walk to assemble interesting leaves and flowers to make a Nature Walk Bracelet. 
Hint: Ask if your children can identify any of the leaves and blossoms they found. Go online or download an app to help identify the plants you collected on the duct tape bracelet.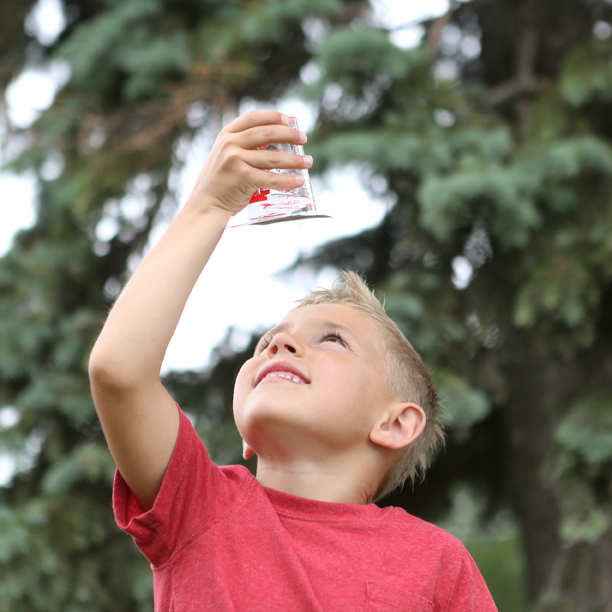 2. Learning how to do the Flipped Water Glass Trick using a small glass and a playing card can take more than one try and encourages tenacity. 
Hint: If the experiment doesn't work the first time, remind your kids that lots of things take practice, and that unexpected challenges teach you to solve problems and come up with new ideas.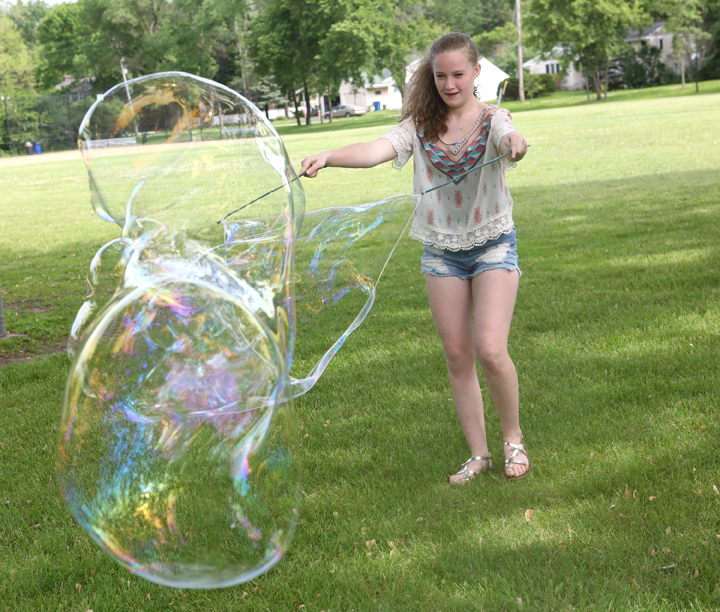 3. Mixing up Giant Dish Soap Bubbles requires some measurement and the results are spectacular.
Hint: Let your young learners do all of the measuring and mixing. Use chalk to write numbers and fractions from the measurements on the sidewalk.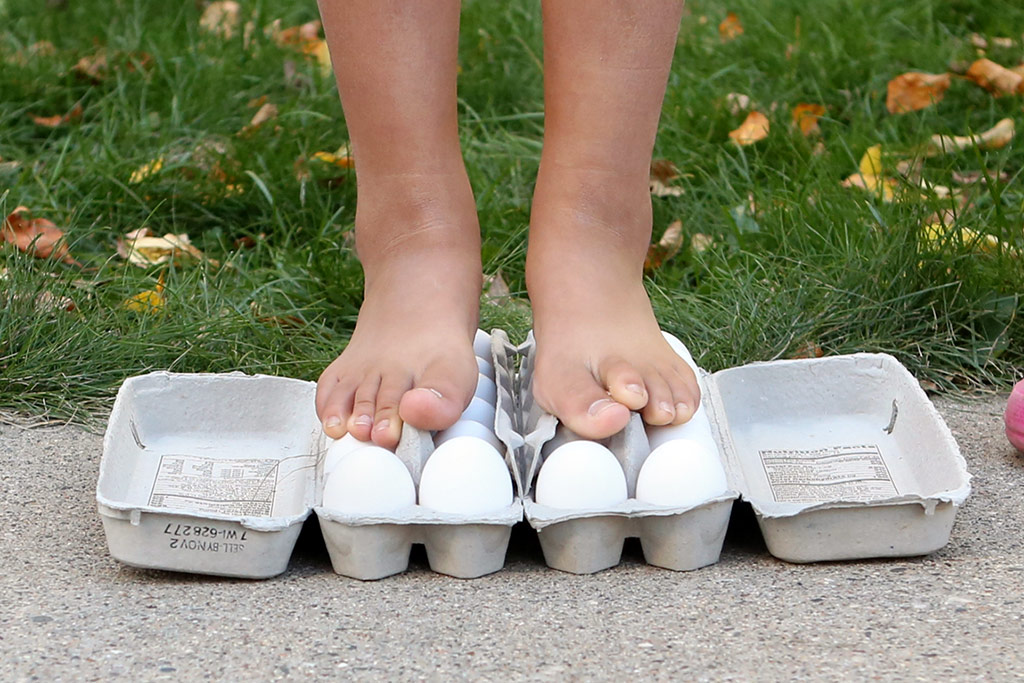 4. Standing on a carton of raw eggs is a fun way to be surprised by physics. 
Hint: Ask your children what they think will happen when they do the experiment. Afterwards, talk about whether or not the eggs broke and read about the science behind the fun in the blog post.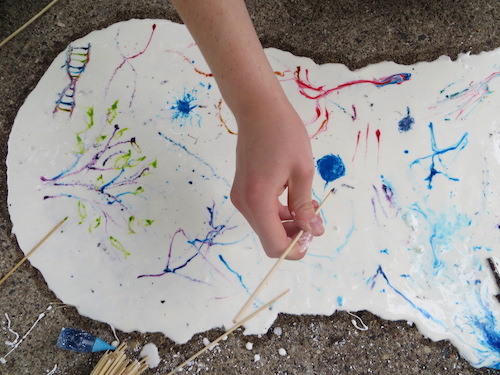 5. Art-loving learners and wanna-be scientists alike will get a kick out of creating sidewalk frescoes from cornstarch, water, and food coloring. 
Hint: Following directions takes practice. Read the experiment instructions to your children, or have them read them to you. Look at the pictures. Then ask them to explain how to do the experiment.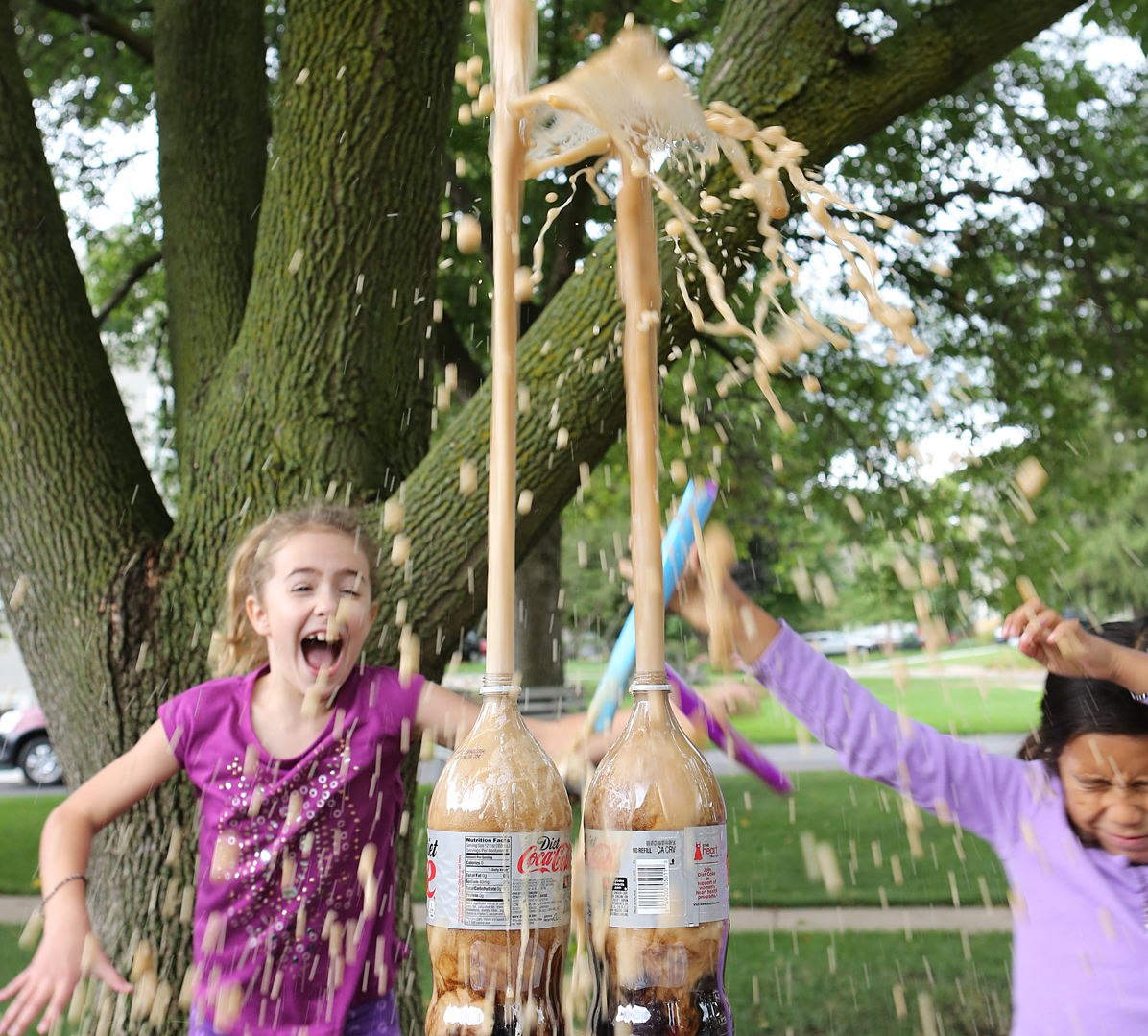 6. There's nothing better than a DIY soda explosion to remind kids just how much fun chemistry can be. 
Hint: Ask your young scientists to draw a design for a Mentos/cola-powered car. Putting ideas to paper builds creative confidence. 
Most importantly, remember that at-home science should be fun so your children will sit down in science class with a smile on their faces, ready to learn.
You can find more experiments like these at kitchenpantryscientist.com, and in my books Kitchen Science Lab for Kids (Quarry Books) and Outdoor Science Lab for Kids (Quarry Books).
Featured Photo Credit: © Quarry Books