Children's books provide an almost endless source of inspiration and fantasy for Halloween characters. We made these outfits using simple materials, some makeup, and a glue gun. (You may choose to sew some items instead. We've provided instructions for both options.) With just a little imagination and a sense of fun, your child will be the hit of the block!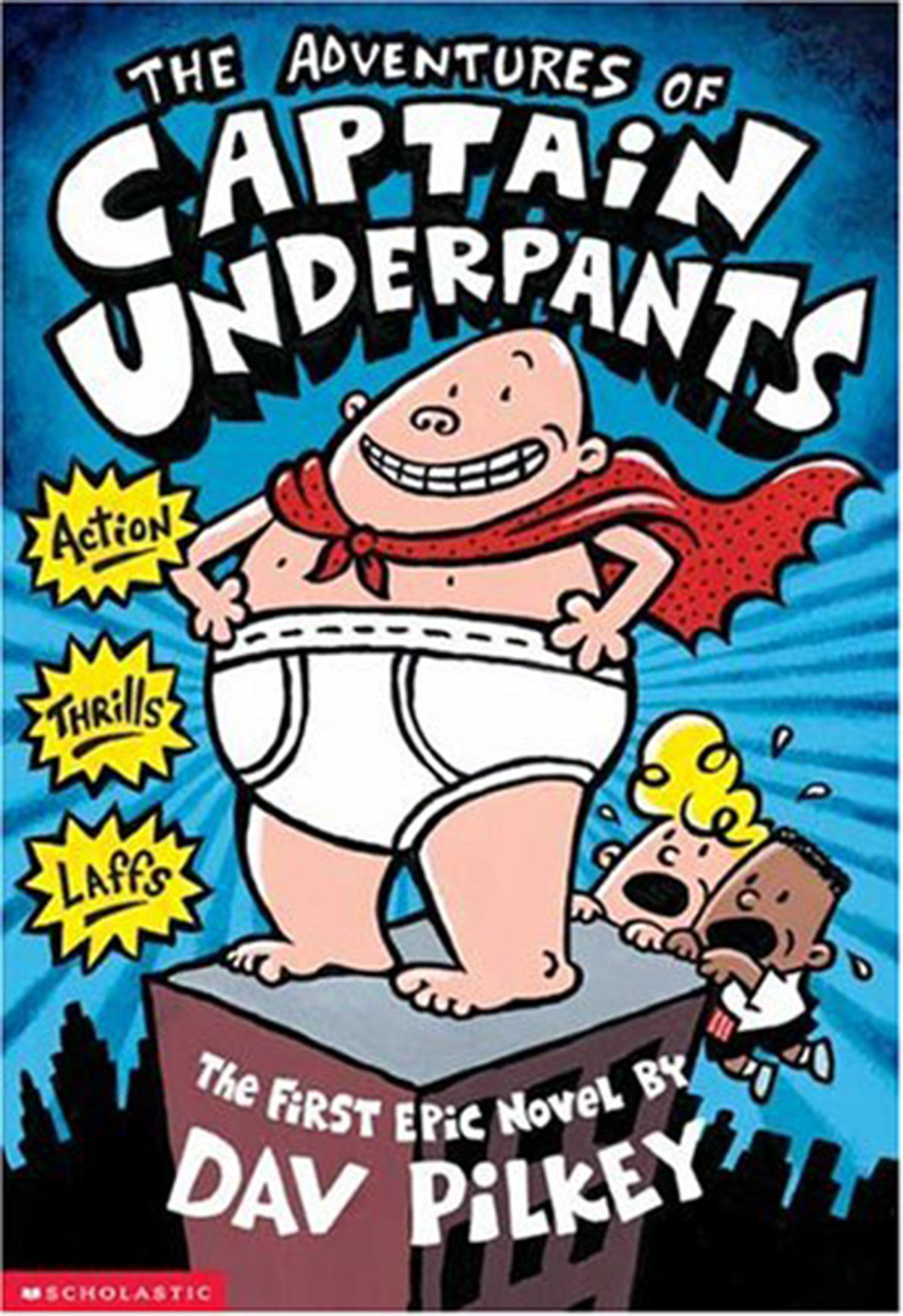 1. Captain Underpants from The Adventures of Captain Underpants by Dav Pilkey

Meet a most unlikely superhero (he's really a school principal) who's kooky and courageous and battles silly foes like the Wicked Wedgie Woman. Just the mention of Captain Underpants's name makes elementary school kids giggle.
MAKE IT:
Start with a beige leotard and flesh-colored tights. Stuff the stomach with a down pillow, and then pull a pair of men's white underpants up around the belly. Safety pin them to the leotard. The cape is a simple square of red fabric tied loosely around the neck. For the bald head, you can use a flesh-colored swim cap, buy a bald head cap at a costume shop, or cut the foot off of a flesh-colored pair of tights and stretch it over your child's head.

2. Angelina Ballerina from Angelina Ballerina by Katharine Holabird

Graceful and spunky, this tiny mouse has been delighting little girls and their parents for more than 25 years. In the original story, her passion for ballet takes her to the big stage, where she becomes a famous dancer. by Katharine Holabird
MAKE IT:
The base is a pink tutu leotard, ballet slippers, and a white turtleneck and tights. Sew or glue ribbons onto the slippers to lace up the legs. Sew a simple felt cap from a three-piece pattern, or use a white hat. Then cut out felt ear shapes, glue pink felt circles inside, and glue them onto the hat. For the tail, cut out two long, narrow pieces of white felt. Sew the long sides closed, turn inside out, stuff with cotton, and stitch shut. Safety pin the tail onto the tutu and embellish with ribbons and roses.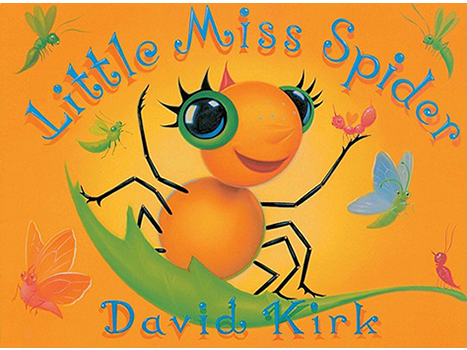 3. Little Miss Spider from Little Miss Spider by David Kirk

This sprightly web-spinner is the star of her own storybook series. In Miss Spider's first tale, she hatches and goes in search of her mother, only to find a huge, loving family in the many buggy friends she meets.
MAKE IT:
First, collect a black turtleneck, leggings, gloves, and socks. You can sew the spider body with a simple three-piece pattern using yellow fabric, or start with a large yellow tank top and sew or glue elastic into the hem. Glue on giant colorful buttons and felt spots. To make the extra legs, glue glittery pipe cleaner onto strips of black felt, and then sew or glue those strips to the body. Top it off with a cap (which you can also make by sewing a simple three-piece pattern) or just use a yellow hat. Sew or glue on ribbons and googly eyes, and make her signature red curl by putting a piece of a pipe cleaner between two felt triangle shapes, gluing them together, bending it into a curl shape, and attaching it to the cap. Finish with yellow face paint.

4. The Very Hungry Caterpillar from The Very Hungry Caterpillar by Eric Carle
Munch, munch, munch. Eating his way through apples, pears, plums, strawberries, oranges, and a huge pile of junk food gives this squirmer a stomachache! When his appetite has finally been satisfied, he builds a cocoon and emerges as a butterfly in the same colors as the fruits he ate. by Eric Carle
MAKE IT:
Begin with a red cap and a green or brown turtleneck. For the caterpillar body, sew a simple, roomy sack of green felt, or use a large green pillow case. Sew on straps (strips of felt), each with a button or Velcro closure, and decorate the body by sewing or gluing on fabric stripes and pompoms. Make the antennae by gluing pompoms to sparkly pipe cleaners, and then gluing the pipe cleaners onto the cap.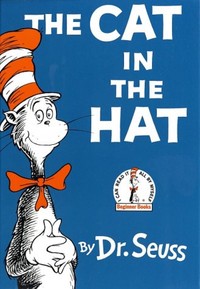 5. Thing 1 & Thing 2 from The Cat in the Hat by Dr. Seuss

This mischievous pair are the companions of the terrifically troublesome Cat in the Hat. They wreak playful havoc inside Dick and Sally's house on a boring, rainy day.
MAKE IT:
Start with oversized red socks, turtlenecks, and leggings. Cut zig-zags along the bottom of the pants for extra "Seuss"-ness. Cut two circles of white felt, write on them in glittery fabric paint, allow to dry, and sew or glue them to the shirts with fabric glue. Purchase "mad scientist" wigs and spray paint them with blue hair dye. Paint faces white.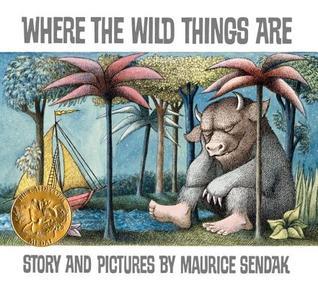 6. Wild Thing from Where the Wild Things Are by Maurice Sendak

A stubborn little boy named Max is the main character in this remarkable 1963 classic, but we love the colorful Wild Things he encounters when his room transforms into a jungle.
MAKE IT:
The body consists of black leggings, gloves for the feet and hands, and a turtleneck under a green long-sleeved shirt. Cut dangly fringes along the sleeves and hem of the green shirt, and decorate it by gluing on black felt stripes, pompoms, and any other crazy shapes or glittery fabric paint designs you like. Make the tail by cutting out two long felt strips, sewing or gluing together the lengthy sides, turning it inside out, stuffing it with cotton, and stitching it shut. Decorate with pompoms and more. Finally, make the cap with an easy three-piece pattern, or use a black knit cap. Make the horns the same way you made the tail (only smaller), sew them on, and embellish with more pompoms, pipe cleaners, and fabric paint.
Watch a slide show of these costumes being put together here.