Funny Bunnycakes
Don't want to bake? We won't tell if you use plain frosted cupcakes from the supermarket!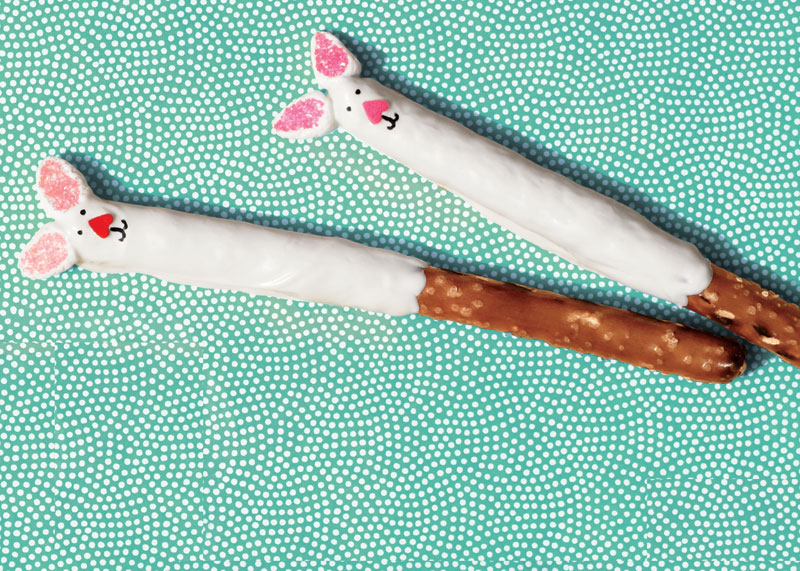 White Rabbit Sticks
We were so inspired by a batch of pretzel bunnies made by Sarah Lukemire at Candiquik.com, we adapted her recipe for our own!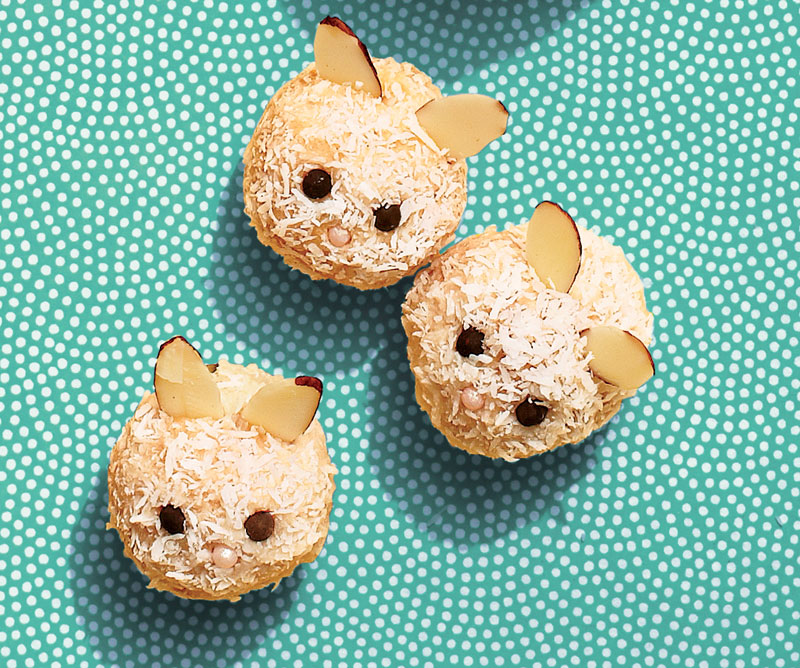 Rabbit Holes
Make these bunnies in bunches to serve at Easter brunch.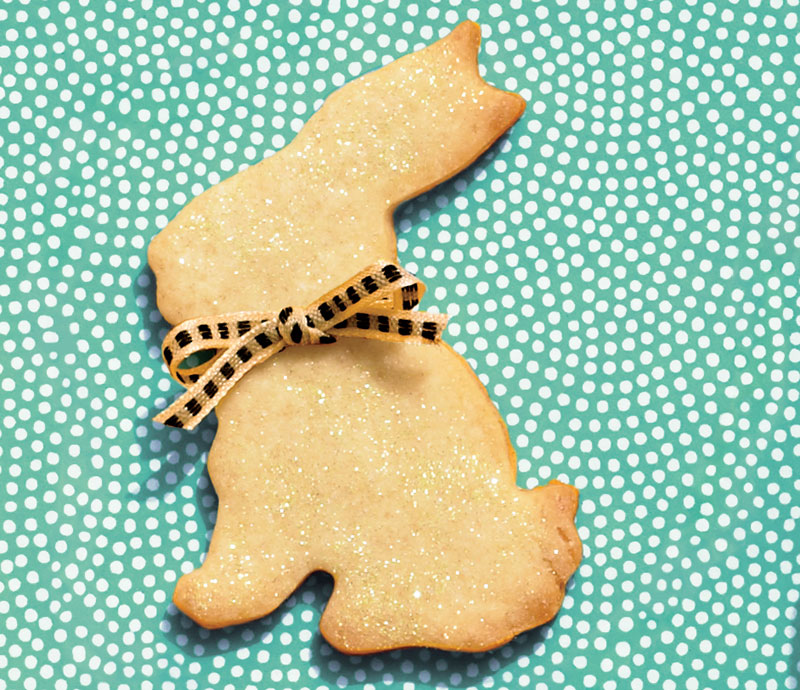 Handsome Hare Cookies
A simple ribbon tied around each rabbit cookie gives 'em a dose of dashing.
Plus:
Leftover Easter Candy Recipes
11 Easy Egg-Decorating Ideas
9 Pretty Easter Crafts for Kids
Photo Credit: Aaron Dyer; Food and Prop Styling: Caolyn Veith Krienke