Egg Carton Dragon
What do you get when you combine an egg carton and a paper plate? If you're mypoppet.com, a very cute dragon puppet! Put it together while you and the kids watch dragon dances on YouTube. 
Mark of the Rooster
This bookmark printout from Holidappy will let your little one learn how to write some pinyin characters. You'll probably learn a thing or two, yourself!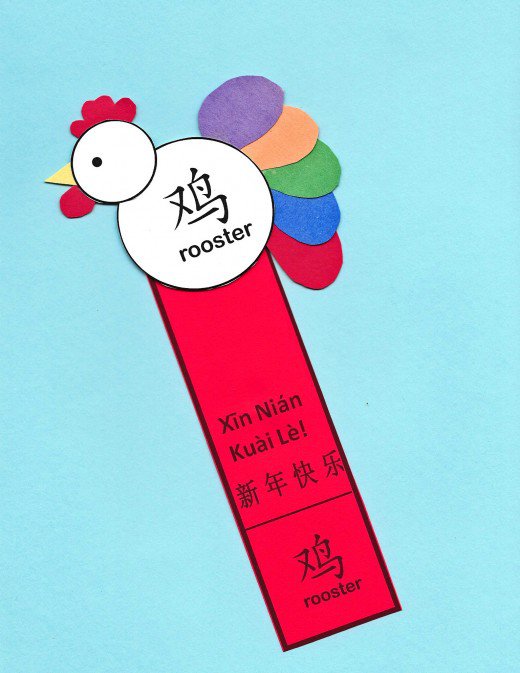 Recycled Flowers
A plastic bottle and paint you can make a lovely cherry blossom painting, which are popular all over Asian. Alphamom.com's craft is so fool-proof that even your smallest child can make something you'll want to hang up.