Asian Chicken
Makes 2
Season ½ lb sliced boneless skinless chicken breasts with salt and pepper.
Sauté with 1Tbsp sesame oil in skillet over medium-high until cooked through; shred.
Add 4 chopped green onions, 3 cups finely shredded Savoy cabbage, and 2 cups shredded carrots and cook over medium heat, 2 minutes.
Add 2 Tbsp soy sauce and 1 Tbsp sesame seeds; toss to combine.
Divide mixture between 2 spinach wraps and roll up.
PLUS: BROWN-BAG MAKEOVERS: NEW LUNCH IDEAS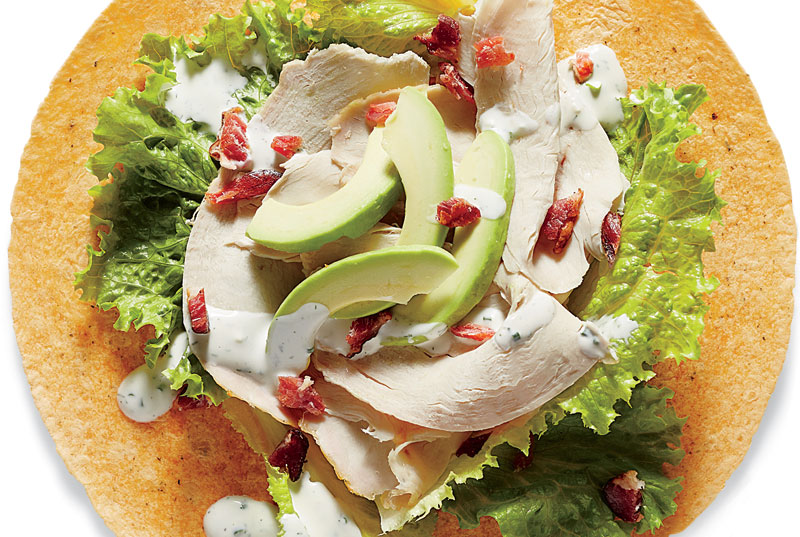 Turkey Ranch
Makes 4
Place a few lettuce leaves on each of 4 sun-dried tomato wraps.
Top with sliced turkey and avocado.
Then drizzle on your favorite ranch dressing. (Or try our recipe: Combine 2 Tbsp each buttermilk and sour cream, 1 Tbsp mayonnaise, ½ tsp each fnely chopped dill and chives, and ½ grated garlic clove in a jar and shake well.)
Season with salt, pepper, and a dash of hot sauce (optional).
For an extra twist, make it a BLT by adding crumbled bacon.
PLUS: GOT LEFTOVERS? 3 SCHOOL LUNCH IDEAS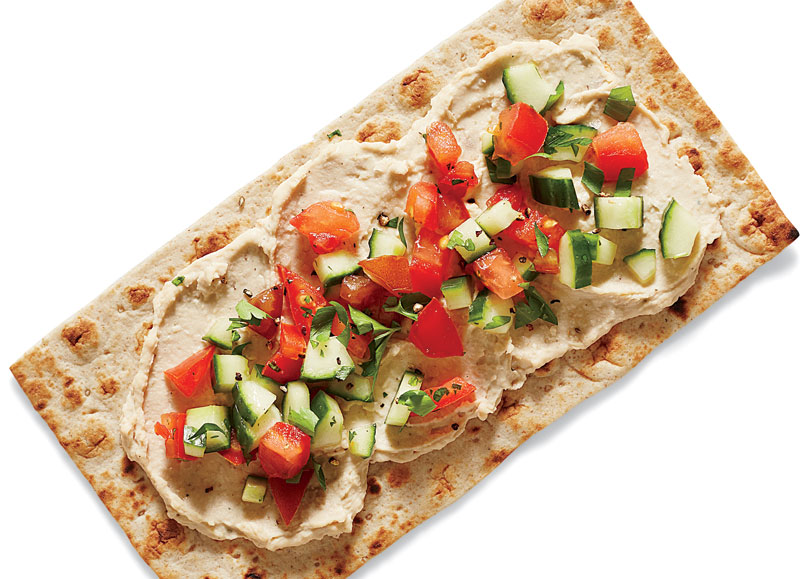 Israeli Salad
Makes 4
Prepare salad: Combine 8 oz each chopped cucumber and tomatoes, 3 Tbsp chopped parsley, and 1 Tbsp lemon juice in a large bowl; season with salt and pepper.
Then, prepare hummus: Puree one 15.5-oz can cannellini beans (drained and rinsed), ¼ cup tahini, ½ tsp dried oregano, a pinch each of salt and pepper, and 2 Tbsp lemon juice in a food processor; add 2 Tbsp olive oil with machine still running.
Spread on lavash wraps; top with salad.
PLUS: FIND MORE RECIPES AT OUR EASY EATS HUB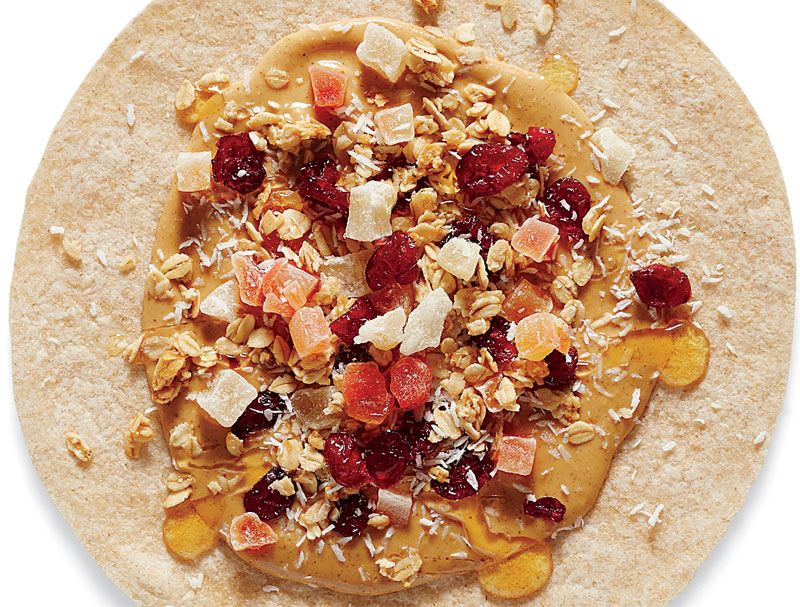 Fruity Trail Mix
Makes 2
Combine 2 Tbsp shredded coconut and ¼ cup each chopped dried fruit and granola in a bowl. Spread 2 Tbsp peanut butter over each of 2 whole-wheat wraps.
Sprinkle the coconut mixture over one side of the wraps and drizzle with honey.
Fold in half and cut into four triangular wedges.
For an amped-up take on a classic PB&J, add a dollop of berry jam on top of the layer of peanut butter.
Photo Credit: Ryan Liebe; Food Styling Credit: Jason Schreiber