Materials:
Scrapbook paper
Envelope (for template)
Pencil and scissors
Clear tape or glue
Directions:

Take the envelope and carefully loosen its glue until it comes undone so that you can unfold it. Flatten it out and use this as the template for the envelopes you'll make.

Lay the envelope template flat on a piece of scrapbook paper. (You can also use old gift wrap.) Trace the template, cut out the shape, fold the flaps, and tape or glue the envelope together, leaving the top flap open.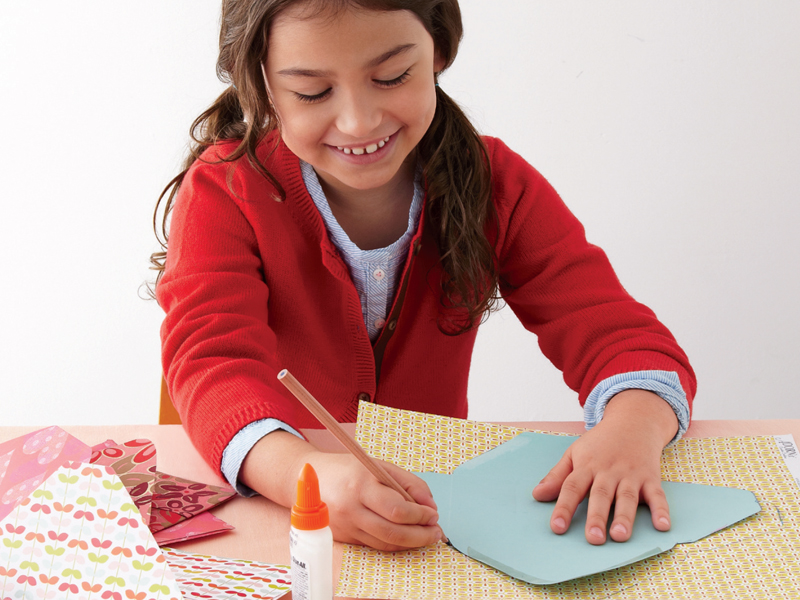 Plus:
More Valentine's Day Crafts
DIY Classroom Valentines

Photo Credit: Kate Mathis