Materials:
• Small jars
• Red and pink candy
• Felt and rickrack
• Paper doilies
• Tacky glue and glitter glue
Directions:
Fill a jar with candy.
Cut out a white piece of felt to fit the side of the jar. Then cut a heart out of the red felt. Glue the white piece onto the jar, and then glue the heart on top. Decorate with glitter glue and allow to dry.
Cut a piece of red felt out to fit the jar lid and glue it on. Glue a piece of rickrack around the edge of the jar lid and allow to dry.
Place a doily over the mouth of the jar and screw the lid on top.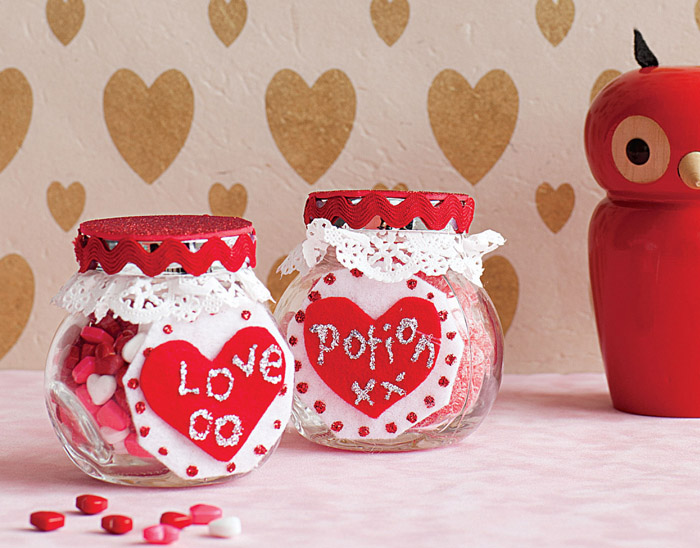 Plus:
More Valentine's Day Crafts
DIY Classroom Valentines

Photo Credit: Tara Donne