Materials:
• Felt (red, pink, or white)
• Cotton balls
• Glittery foam paper
• Tacky glue and glitter glue
• Clothespins, letter stickers, and paper doilies
Directions:
Cut out two hearts of identical size and shape from the felt. Put a small piece of cotton from a cotton ball in between and glue them together. Allow to dry.
Cut a heart shape — slightly bigger than your heart-shaped pillow — out of the glittery foam paper. Glue the heart-shaped pillow to the foam paper heart and allow to dry.
Decorate the heart using the glitter glue, letter stickers, and doilies.
Glue a doily to a clothespin, and then glue your heart onto the clothespin. Allow to dry.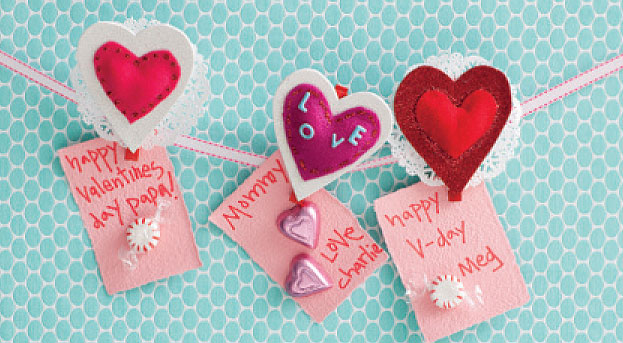 Plus:
More Valentine's Day Crafts
DIY Classroom Valentines

Photo Credit: Tara Donne