Materials: 
• Popsicle sticks
• Green craft paint
• E-Z felt (stiff felt) in a variety of colors
• Tacky glue
• Small plant pots and paper grass
Directions:
Paint the Popsicle sticks green and allow to dry.
Cut heart shapes out of the E-Z felt. Glue them to each other in designs of your choice. Then glue them to the Popsicle sticks. Allow to dry.
Fill each pot with paper grass and arrange a "flower" in each. Place in nursery out of reach of baby.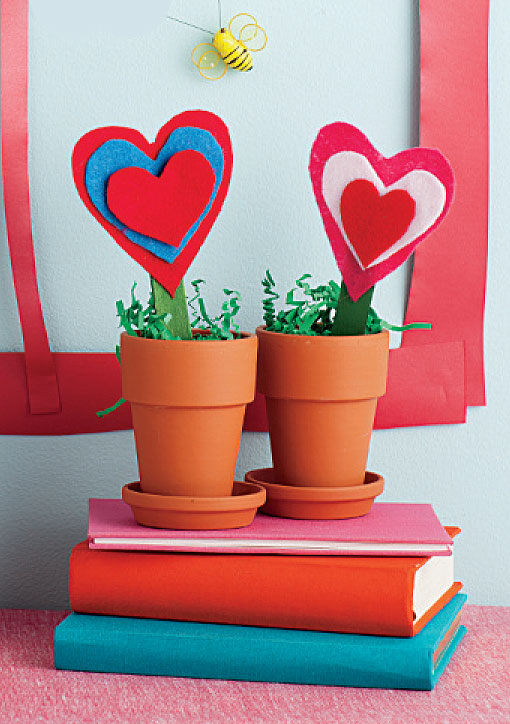 Plus:
More Valentine's Day Crafts
DIY Classroom Valentines

Photo Credit: Tara Donne