Materials:
3" wide red ribbon and 1" wide
dotted ribbon
heart-shaped wooden
ornament (at craft stores)
red and white craft paint and
lace stencil
tacky glue
decorative paper clips
Directions:

Cut a 30" length of each ribbon and glue the thinner ribbon down the center of the thicker ribbon. Then paint the heart ornament red and allow all to dry.

Paint the stencil onto the ornament in white, glue the ornament to one end of the ribbon, and allow all to dry. Then hang the ribbon and attach cards to it using the paper clips.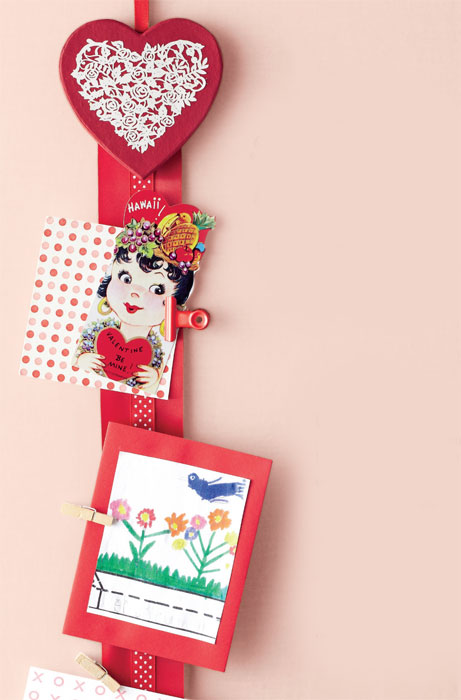 Plus:
More Valentine's Day Crafts
DIY Classroom Valentines

Photo Credit: Kate Mathis