DIY
Mini Maracas
1. Cover wooden maracas ($12 for 24, Orientaltrading.com) with two coats of colorful craft paint. Let dry.
2. Snip bright washi tape into shapes such as rectangles, squares, and triangles, and arrange all over the maraca in a random pattern.
3. Use a foam brush to apply a coat of decoupage glue to keep the tape from peeling off.

Flower Crown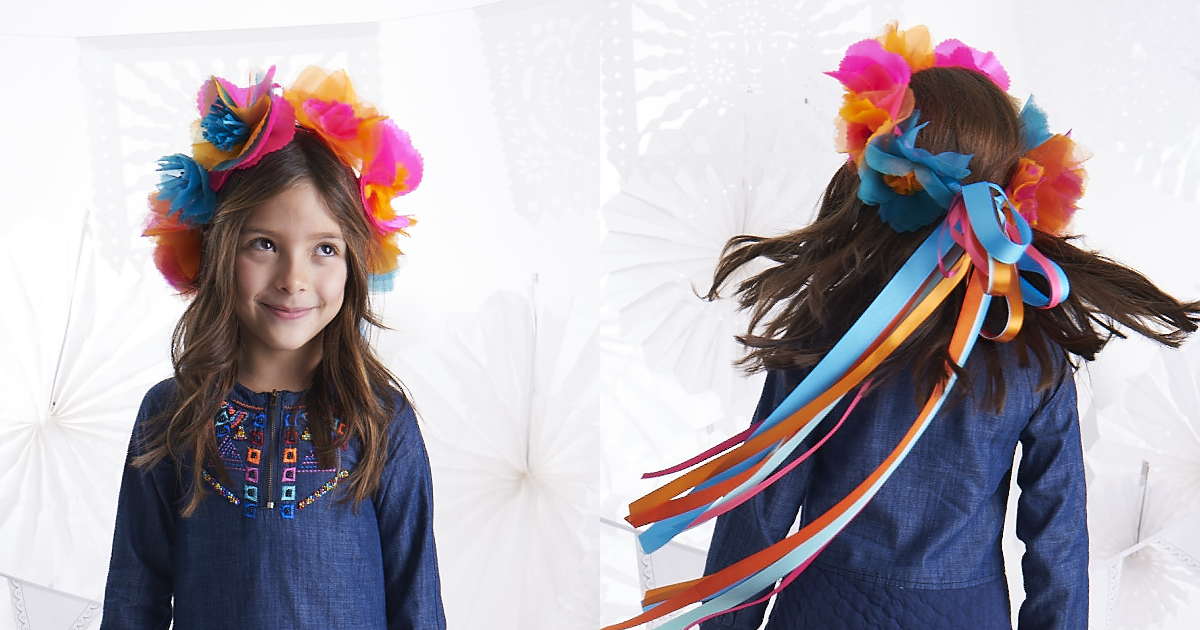 1. Wrap fabric tape around 3-4 pieces of floral wire. Bend it into a hoop shape that will fit your child's head.
2. Assemble the flowers: Cut tulle into flower shapes. Pile 6-8 together to create the look of petals. Add a drop of glue to the center of the flower, then place another on top so that the petals are offset.
3. Pinch the center of the flower so that the petals ruffle. Repeat until you have a full, fluffy flower.
4. Make the flower centers: Wrap raffia about 10 times around two fingers. Tie the wrapped pieces together with another piece of raffia; cut the loops open. Tie another piece of raffia around the tied end to keep it held together. Attach to the tulle with craft glue or hot glue.
5. Affix flowers to the base of the crown with fabric tape.
6. Tie two pieces of ribbon from either side of the crown. Tie the ends of the ribbon into a loose bow at the back of your child's head.
Personalized Piñata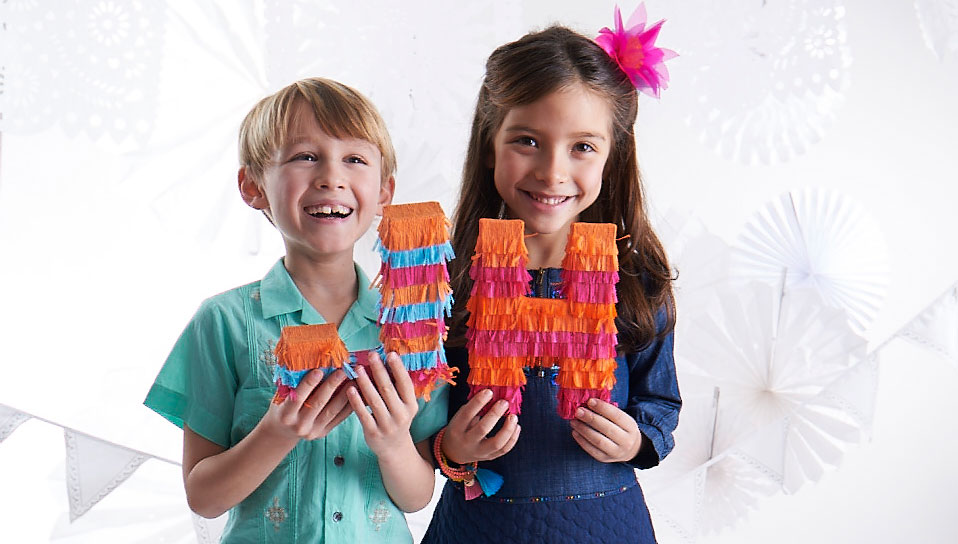 1. Cut a piece of colorful streamer at least 3' long. Cut fringe into the top and bottom of the streamer.
2. Starting at the bottom of a paper mache letter ($3, Hobbylobby.com), wrap the fringed streamer twice around; smooth streamer down and use a glue stick or craft glue to adhere it as you work.
3. Repeat the process until the whole letter is covered, overlapping each row by about 1" so that none of the paper mache base shows through.
Decorate
Deck your casa with DIY streamers: Grab fan-folded Post-it notes and, holding the first and last sheets, pull to unfurl an accordion-like banner. 
Dine
Who doesn't love a taco bar? Set out shells and cooked meat, along with grated cheese, salsa, and avocado. Wash 'em down with aguas frescas. (Mix pureed fruit with cold water; add sugar and lime juice to taste.)  
Plus: Terrific Tilapia Taco Recipe
Dance
Log on to Youtube.com/mariachichannel and twirl the night away to a huge selection of traditional Mexican folk tunes.
Plus: More Ideas For a Mexican Fiesta
Photo Credit: Zoe Berkovic