What You Need:
Colored sand
Clear glass or plastic containers
Measuring cups 
What To Do:
1. Pour sand in layers into the clear containers using the measuring cups. Shake the container gently as you add each layer to level it. 
2. Place your centerpiece on the table and use it to hold candles, flags, pinwheels, and more.
Tip: Candle holders are perfect for this craft — they come in many unique shapes!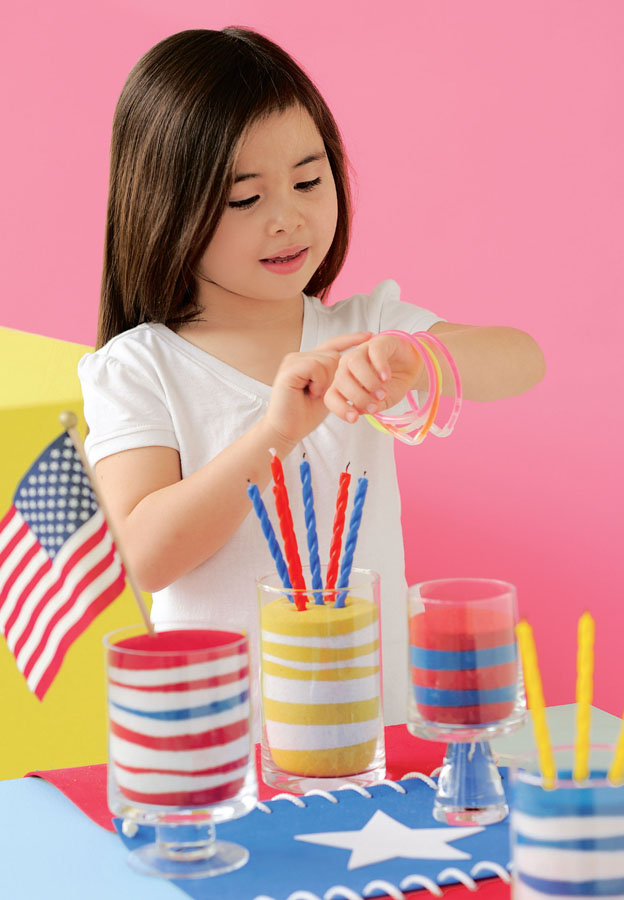 Plus:
14 Fourth of July Crafts and Recipes

Photo Credit: Dan Howell