What You Need:
empty (clean and dry) soap pump with label removed
felt or craft foam and scissors
pom-poms tacky
glue
What To Do:
1. Cut face shapes (eyes, mouth, hair) out of the felt or foam and glue them to the soap pump. Allow to dry.
2. Add other designs by gluing on pom-poms (such as a nose, hair, etc.). Allow to dry.
Tip: We used the bottle from Kiss My Face Kids' Foaming Hand Wash — the label peels off easily and cleanly. Plus it's nontoxic soap!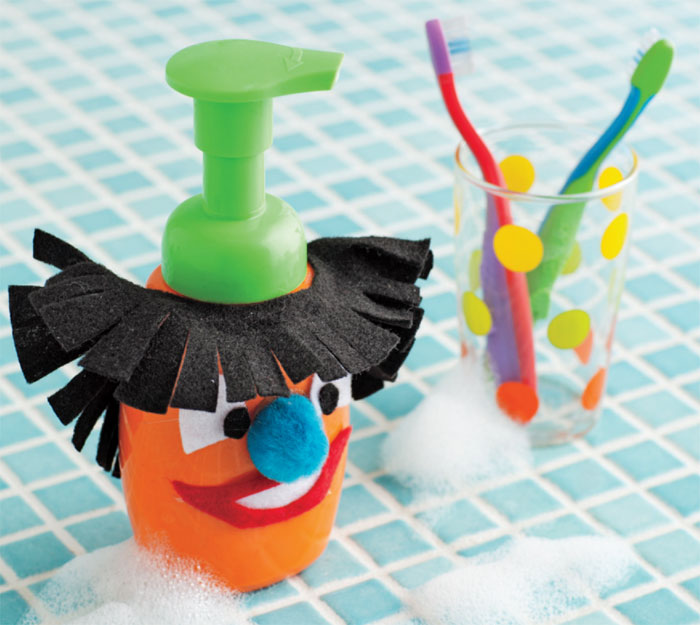 Plus:
More Recycling Crafts
Photo Credit: Tara Donne