What You Need:
plastic baby bottles (clean and dry)
water and vegetable oil
food dye
glitter and confetti
tacky glue or glue gun
What to Do:
1. Fill the bottle with two-thirds water and one-third vegetable oil. Add a few drops of food dye.
2. Add a few tablespoons of glitter and shiny confetti to the bottle.
3. Seal the nipple by squirting a dab of glue inside and allowing it to dry. Then line the inside of the bottle top with glue and twist it onto the bottle to seal it. Glue the bottle cap in place as well and allow to dry.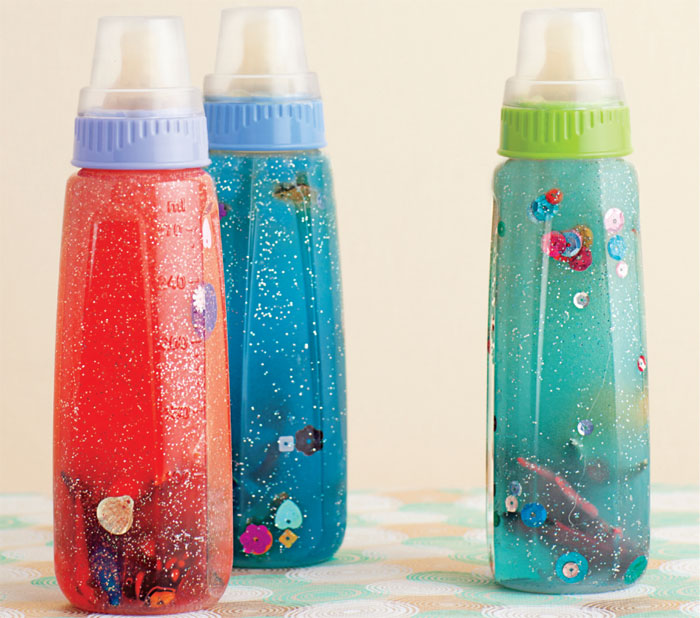 Plus:
More Recycling Crafts
Photo Credit: Tara Donne