Caterina and the Perfect Party by Erin Eitter Kono 
Little brown bird Caterina can't wait to plan her first-ever party. She makes invitations, whips up appetizers, and checks off all her to-do lists. But when bad weather rains on her shindig, she learns that her list of friends is most important of all. Use Caterina's ideas to plan a perfect party with your child! Penguin, $17. Ages 4 to 7.
1. Help your child make a friendship nest. 
Caterina makes a list of friends to invite to her party. Draw a bird's nest and put friends' names on eggs inside — include what they like the way Caterina did.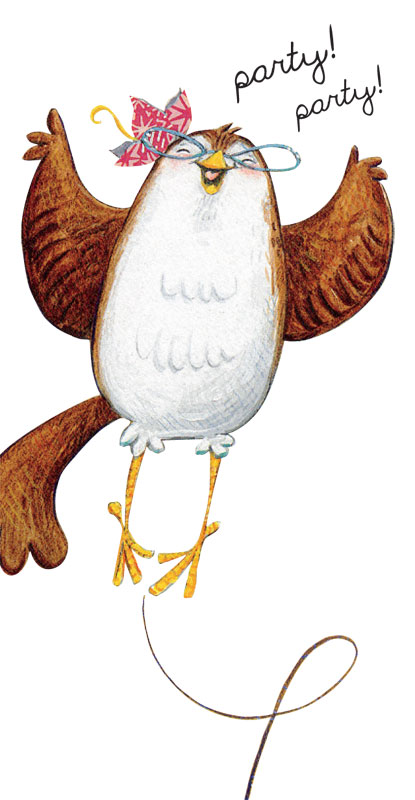 2. Build a pinwheel together.
You can follow author Kono's paper-craft tutorial, which she used to create Caterina's decorations in the book. Visit
caterinascorner.com
and click on "Crafts" and then "Perfect Pinwheel."
3. Design party invitations.
Take a trip to your local creative paper store together to find supplies like rubber stamps, ribbon, and stencils. Or try out Paperless Post from home:
paperlesspost.com
.
4. Document your fête. 
When it's over, make your own mixed-media illustrations that show how your party went. Hang them up on the fridge to relive the fun memories!