You'll Need:
Paper towel tube
Tin foil
Uncooked rice
Masking and/or duct tape in various colors
What to Do:
Roll out a sheet of tin foil twice the length of the tube. Scrunch it together lengthwise, then twist it into a coil.
Place the coil inside the paper tube. Tape off the bottom end of the tube and add about ¼ cup of rice. Seal the top.
Stick two strips of duct tape together. Cut a feather shape out of the duct tape. Repeat with a different color for second feather.
Tape on feathers.
Adorn your new rainstick with decorative masking and duct tape.
Tip rainstick gently at a 45-degree angle to use. Flip stick over and repeat!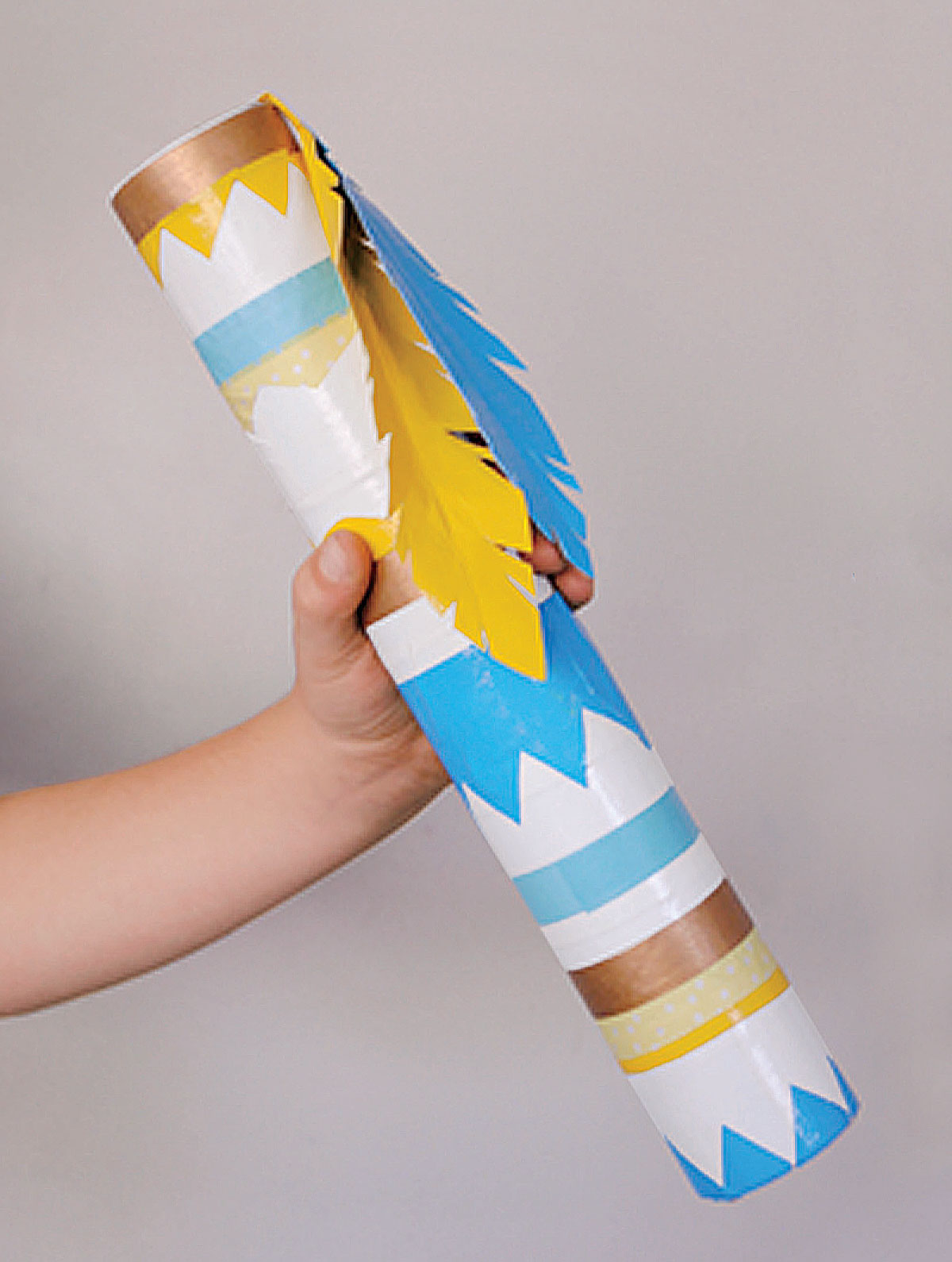 Photo Credit: Merete Coleman