What You Need:
Heavy paper
Cardstock
3-inch paper punch
Glue stick
Small hole punch
Baker's Twine
Plastic yarn needle
Olive oil
Peeps
What to Do:
1. Print out our "Happy Easter" template on heavy paper.
2. Cut out each letter.
3. Punch out 3-inch circles from colorful cardstock.
4. Glue letters to the circles. Let dry.
5. Punch two holes on the top of each circle.
6. Thread baker's twine into a plastic yarn needle. Then alternate threading between Peeps and the circles.
Tip 1: To avoid extra sticky marshmallow on your needle, dip it into olive oil before threading into the Peep.
Tip 2: Pierce the Peep close to the bottom of the bunny's ears. This way the weight of the body holds it down; otherwise the Peep may flip over.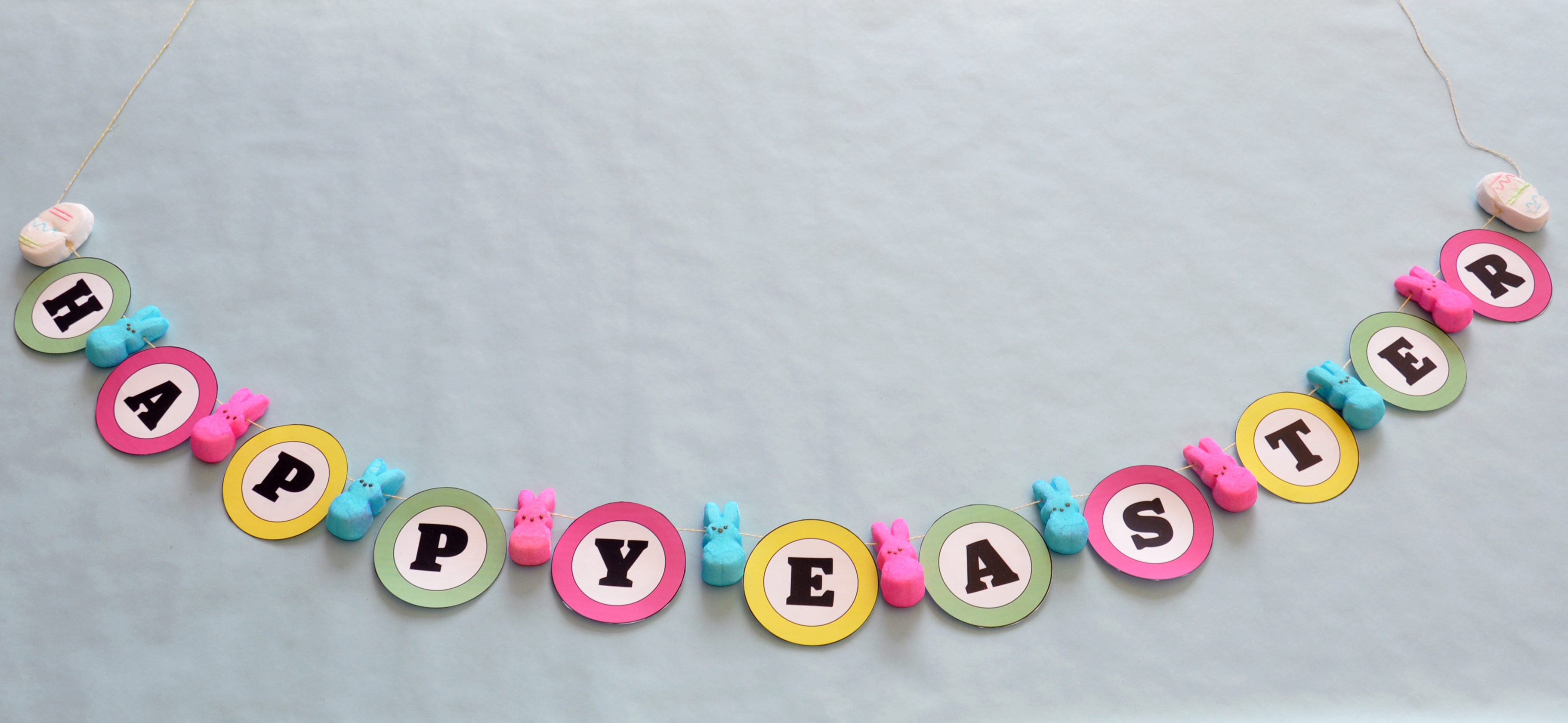 PLUS: 
4 More Peeps Crafts and Recipes
Even MORE Easter Crafts
11 Egg-Decorating Ideas
Recipes for Other Easter Candy
Photo Credit: Cynthia Carris