What You Need:
Scissors
Index Cards
Lollipop sticks
Frosted cupcakes
Green sugar crystals
Peeps
Oreo crumbs
Orange jelly beans
3-inch peat pots
What to Do:
1. Cut index cards in half and write the name of each guest on the white side. Tape name tags onto lollipop sticks.
2. Roll each frosted cupcake in green sugar until evenly coated.
3. Snip one Peep in half and push the head into the frosting. 
4. For a "fresh dirt" look, sprinkle Oreo crumbs on top (just smash a few cookies in a zip-top bag).
5. Place orange jelly beans in the frosting for "carrots."
6. Place cupcakes inside peat planting pots. If your cupcakes are too short, you can prop them up on a stack of cookies.
7. Stick the name tags in behind the Peeps.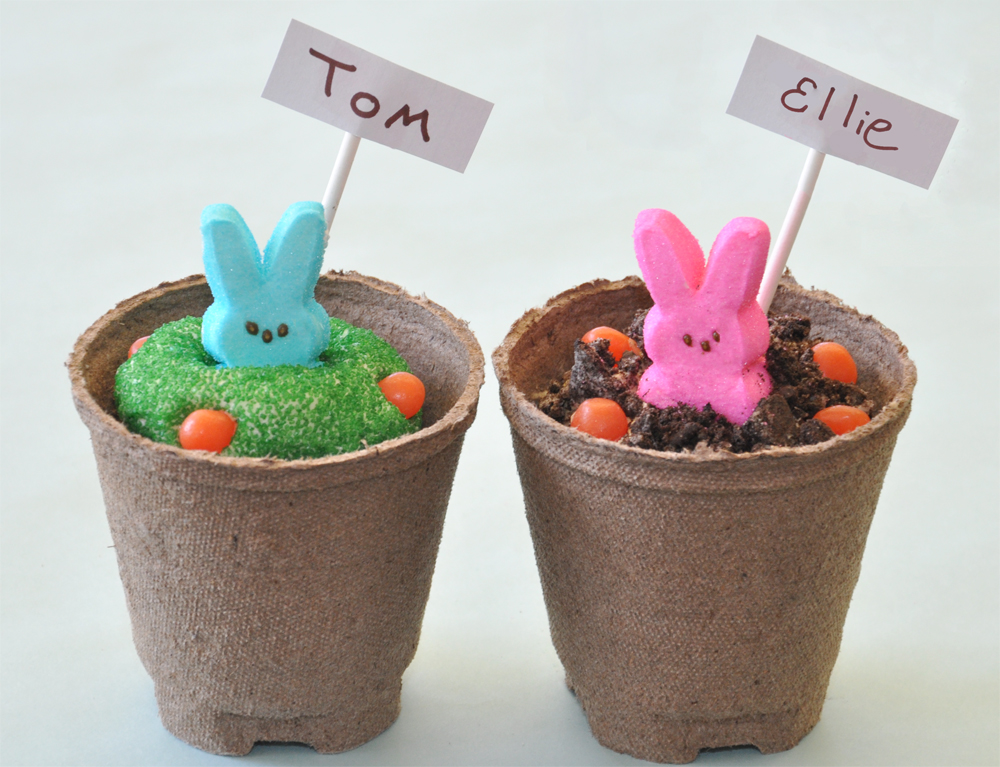 PLUS: 
4 More Peeps Crafts and Recipes
Even MORE Easter Crafts
11 Egg-Decorating Ideas
Recipes for Other Easter Candy
Photo Credit: Cynthia Carris