What You Need:
Peeps
Lollipop sticks
Paper straws
What to Do:
1. Poke holes in your Peeps with a lollipop stick: Start at the back of the head and push down through the body.
2. Slowly thread a straw through each Peep.
3. For an even more festive drink, dip the rim of a glass into water and then into colored sugar. The kids will go wild!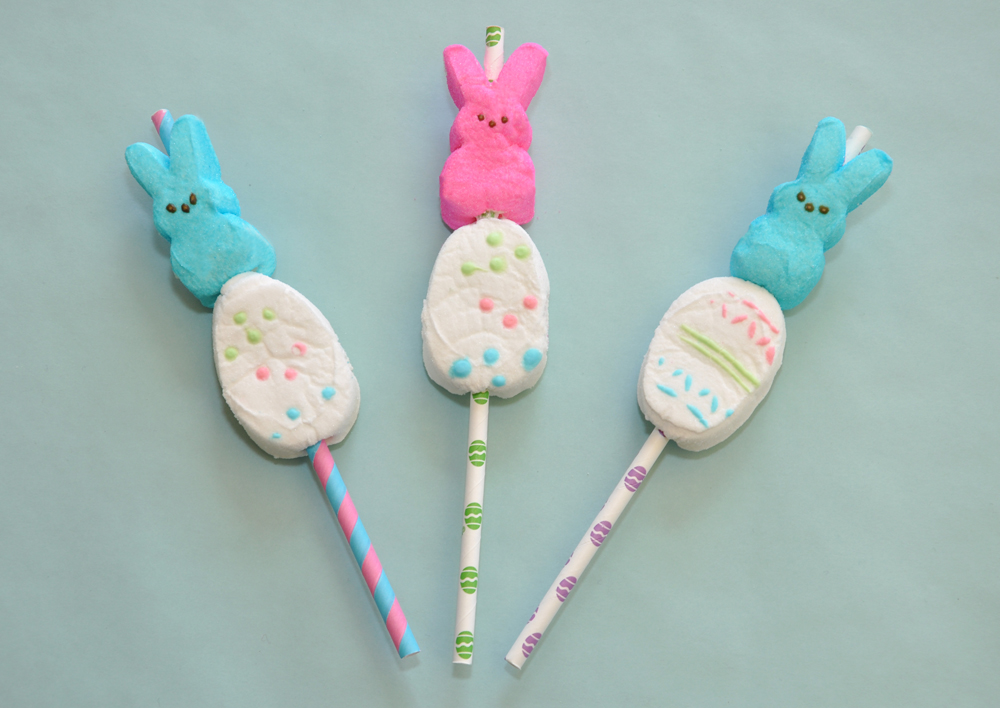 PLUS: 
4 More Peeps Crafts and Recipes
Even MORE Easter Crafts
11 Egg-Decorating Ideas
Recipes for Other Easter Candy
Photo Credit: Cynthia Carris