1. Use black liquid liner to draw a line, starting very thin at inner corner of the eye and thickening as you move outward. Create a wing by extending the line from your outer corner up and out past eye at a 45- to 55-degree angle. Next, starting from the outer tip of wing line, apply liner moving inward until it meets liner along the lash line. If there are any spaces, fill in.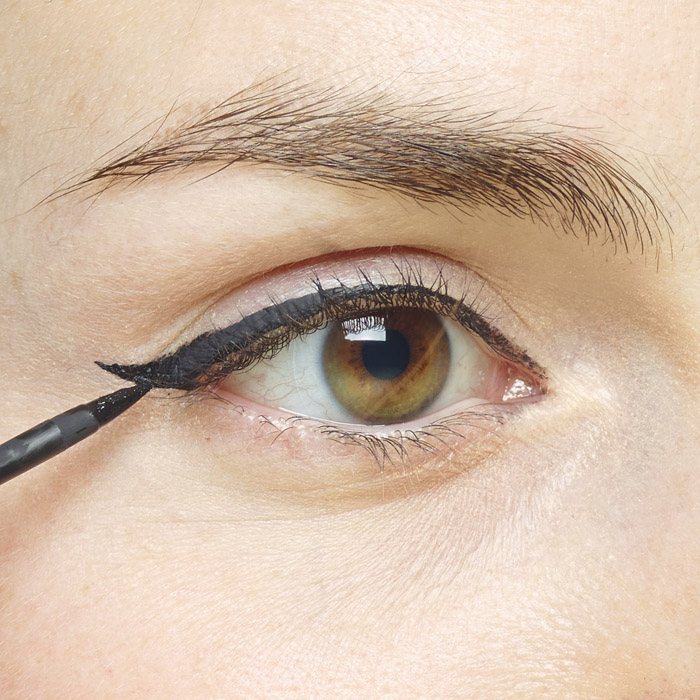 2. Brush light pink matte shadow on lid from liner to crease. Then, add gray-brown matte shadow to the crease, softly blending into your socket bone.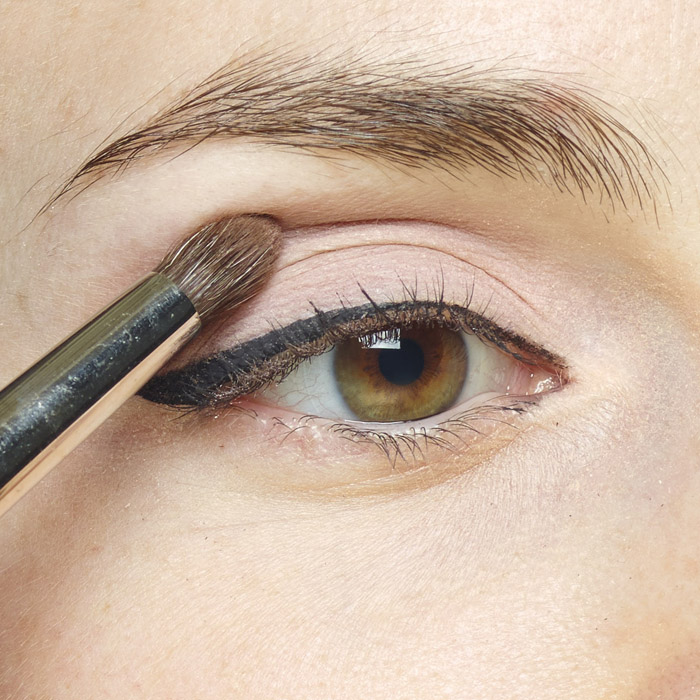 3. Apply pearl-gold highlighter (like Benefit's Sun Beam) to inner corners of eyes, wrapping around corners. Blend edges with fingers. Coat lashes with lots of mascara.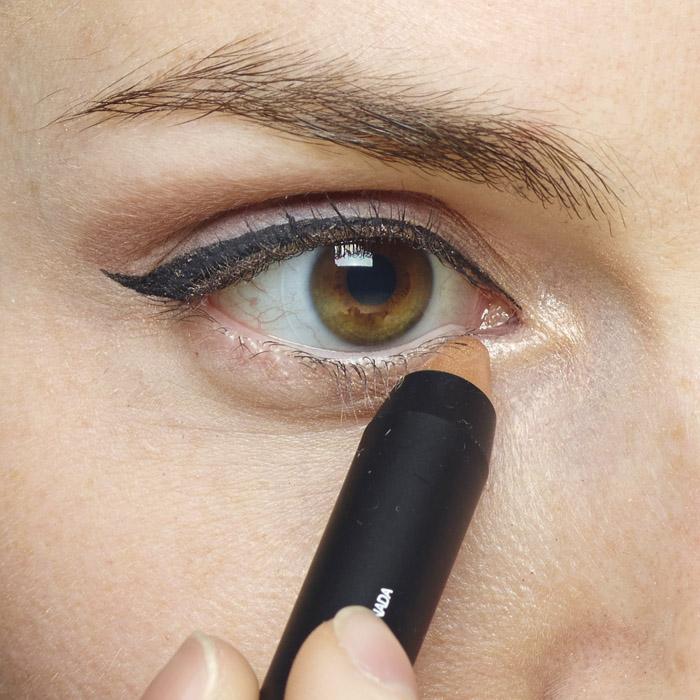 4. Dab the same highlighter on top of cheekbones and blend into your skin toward temples. Apply soft pink-bronze powder blush to cheekbones and finish with your favorite lip gloss!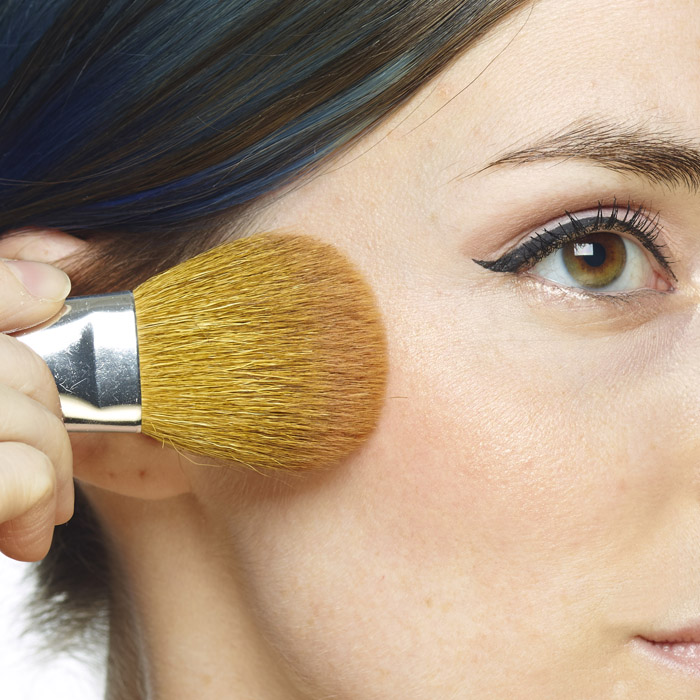 Plus:
3 Fast and Easy Hairstyles
How to Find the Perfect Holiday Party Dress

Excerpted from The Daily Face by Annamarie Tendler. Copyright © 2014. Used with permission of Chronicle Books, LLC, San Francisco. Visit Chroniclebooks.com.