MATERIALS

• box divided into compartments (a box for screws and nails from the hardware store is perfect; we used the 15-piece Aluminum Display Box by SE, available on Amazon.com for $15)

• small round sticker labels (found at office supply stores)

• pocket-sized notepad

COLLECT specimens, such as rocks and flower petals, from your yard or a nearby park. Place each in a separate compartment. (You can also use small plastic insect and animal toys to symbolize live creatures you come across.)

PLACE a label on each compartment and number it. In your notepad, have your child write about each numbered specimen you've collected.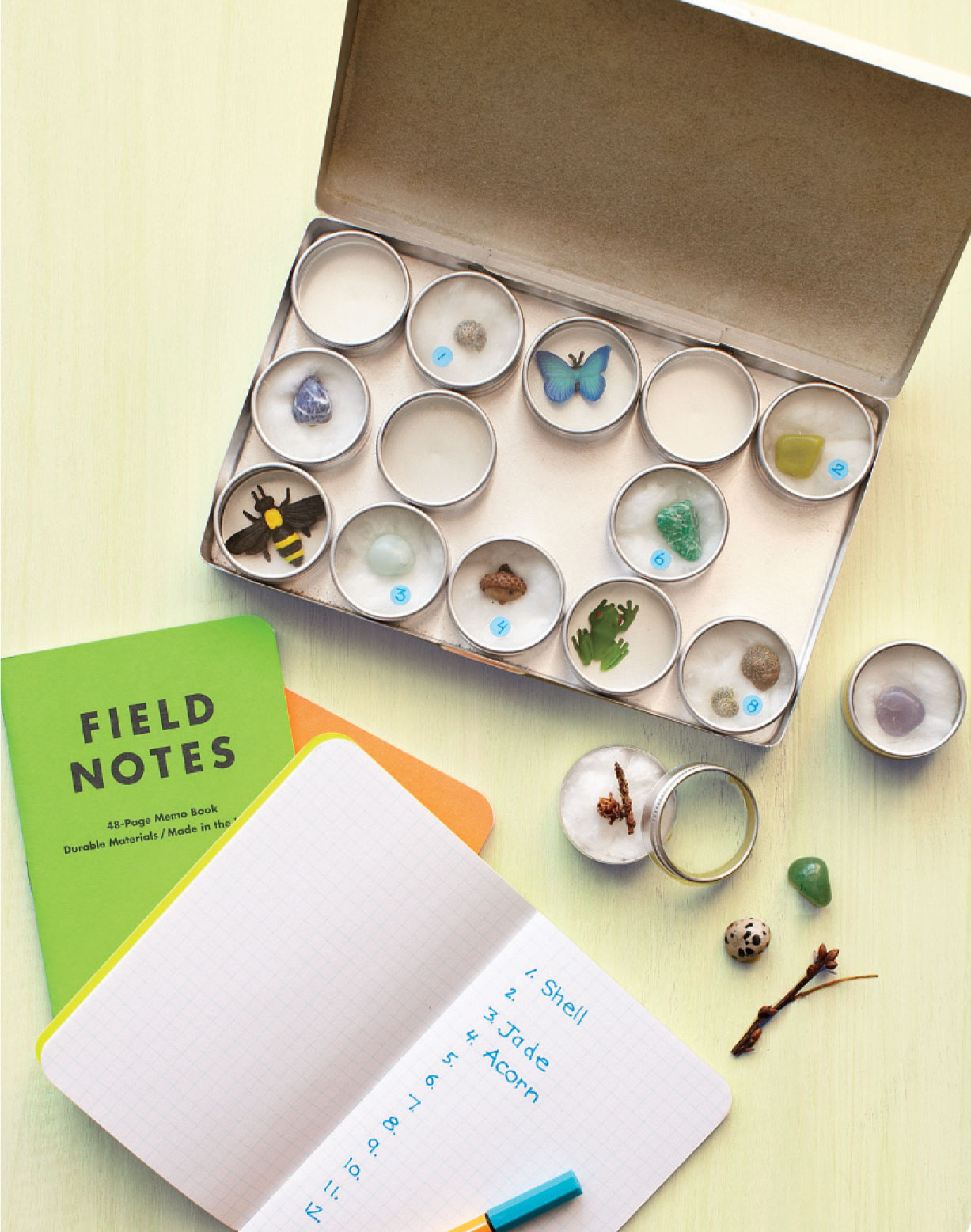 Plus:
Feather and Stick Mobile Craft
Nature Diorama Craft
Leaf Imprint Craft