MATERIALS

• a dry branch, about 2' long

• sandpaper
• string, thin rope, or twine
• felt and seashells

• tacky glue

PEEL the bark off the branch and sand any rough or peeling patches until smooth.

CUT felt into feather shapes.

CUT four pieces of string, each about a foot and a half long. Glue a few feathers and a shell to each, allow to dry, and tie them to the stick. Then hang the mobile using a longer piece of string.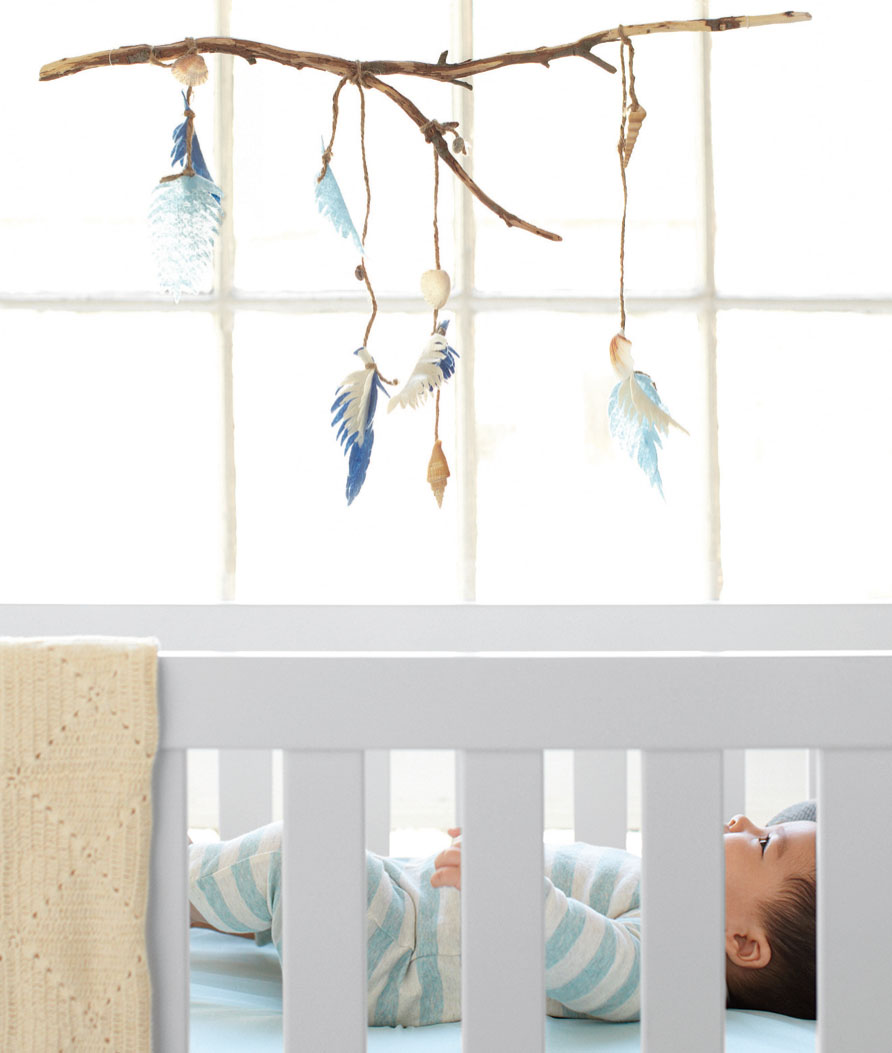 Plus:
Specimen Box Craft
Nature Diorama Craft
Leaf Imprint Craft