Printable Minecraft Head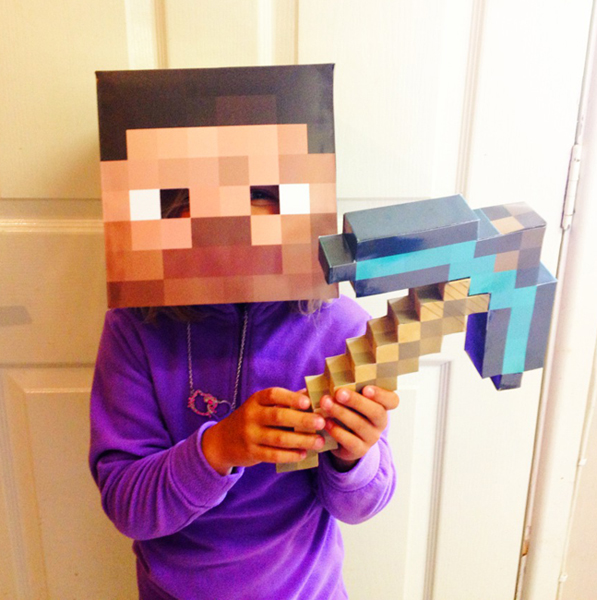 Photo credit: Steven Bear
You can shell out some cash for a Minecraft mask...or you can make one yourself. This printable template uses card or photo paper to make a Steve head in minutes!
View full tutorial at FPSXGames.
DIY Pixelated Trick-or-Treat Bucket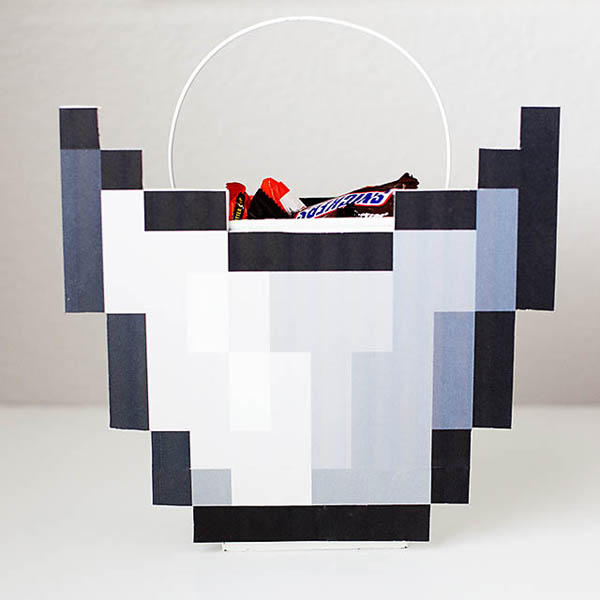 Image credit: Allison Waken

Help them haul their Halloween loot in this realistic 2D bucket! You just need some glue, last year's candy tote, and this printable template.
View full tutorial at All For The Boys.
Diamond Sword and Diamond Pickaxe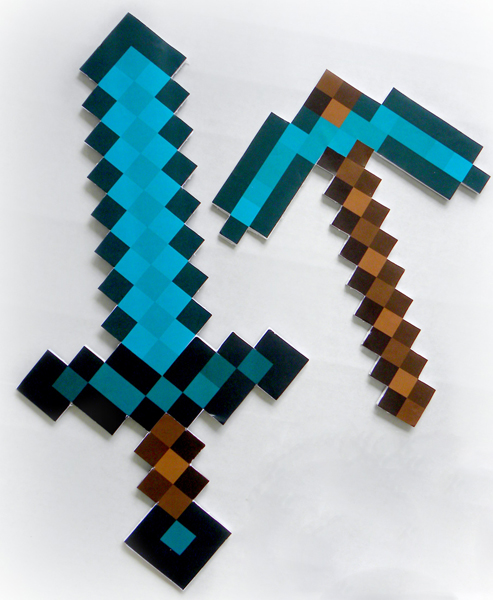 Image credit: Kerry Ann Morgan
It isn't really Minecraft without the tools. After all, the game is all about digging, mining, harvesting, and building! Make some props for your kids to play with. But this craft won't make any boring, standard sword or pickaxe — go for the diamonds, Mama! (Trust us, it'll earn you brownie points.)
View full tutorial at kerryannmorgan.com.
Cave Spider Balloons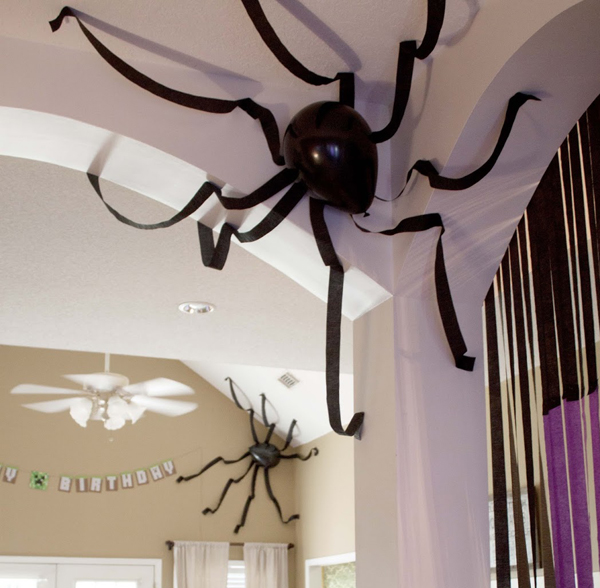 Image credit: Jamie Lott
Thinking of having a Minecraft-themed bash? Awesome! Only one problem: Minecraft party decor can be a little hard to find. Make your space extra spooky and blocky with these spiders crafted from balloons and crepe paper.
View full tutorial at Southern Revivals.
Minecraft Creeper Jack O' Lanterns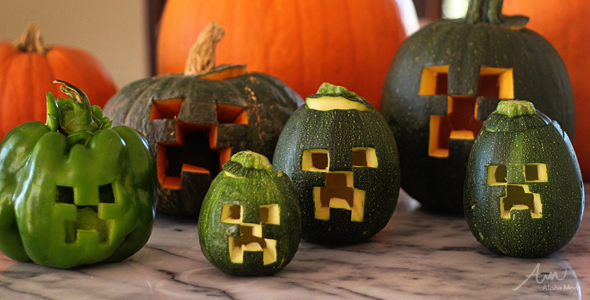 Image credit: Alpha Mom
Orange is out, green is in! That's because it's the color of Minecraft's infamous baddie, the Creeper. Channel this explosive guy's, well, creepiness, to make a scary Jack o'Lantern with squash, round zucchini, or any other green veggie.
View full tutorial at Alpha Mom.