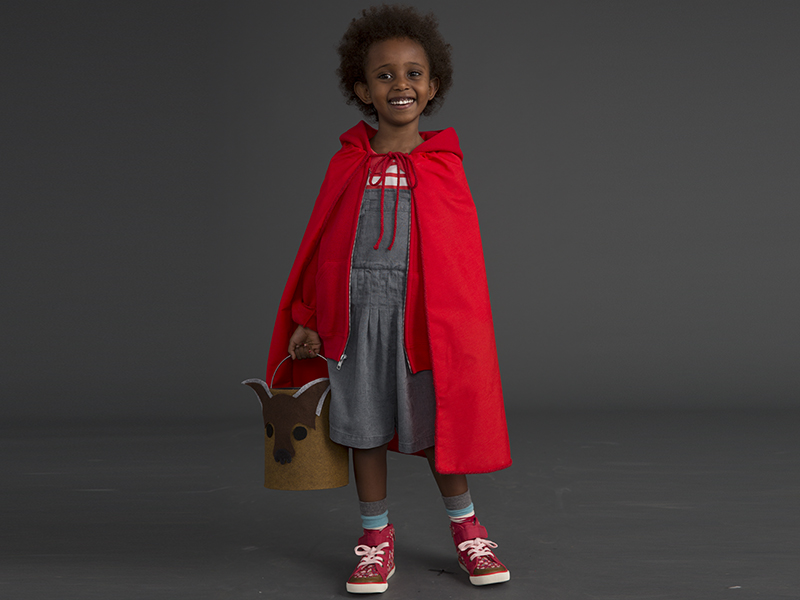 Cape
Cut a 25" by 30" piece of red fabric and lay it on a work surface horizontally. Measure 4" in from either side of top edge and, from these points, cut down to the respective bottom corners to create a trapezoid. Fold over top edge about 2" to form a channel, and glue down with fabric glue; let dry. Glue red cord around edge of the cape's front for a finished look. Thread a red cord through the channel for tie. The cape can be worn over a red hooded sweatshirt and shorts or a skirt.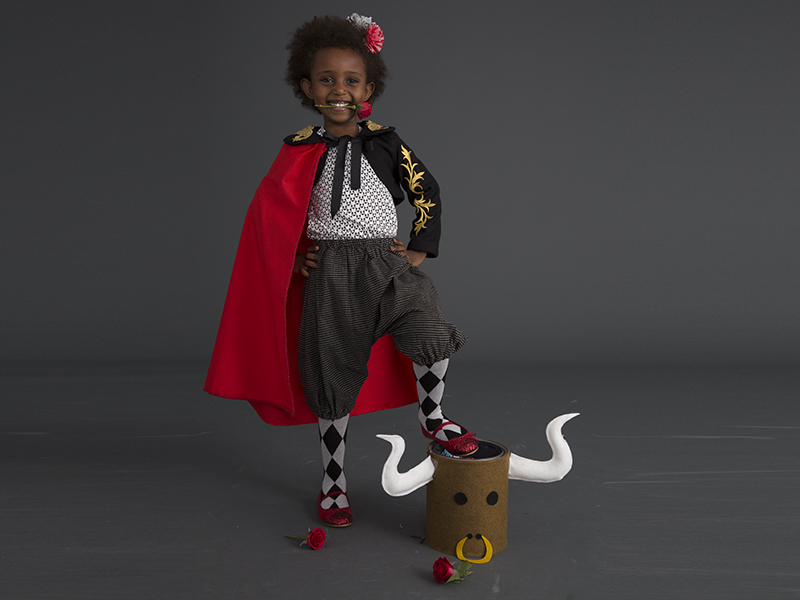 Cape
Switch out red cord necktie for a black ribbon.

Jacket
Use fabric glue or (for a temporary solution) Topstick to adhere gold patches to a black sweater. Complete the look with short pants, tights, and red flats.

Flower
Stack four cupcake liners together and fringe the ruffled edge. Fold them in half, then quarters, then sixteenths. Glue the point together and then onto a hair clip. Fluff the fringe. 
For more instructions on making the wolf and bull buckets, visit Scholastic.com/pccostumes. 
More Costumes
Crayon and Rocket
Zebra and Skeleton
Sunflower and Lion
PHOTO: Russ and Reyn