The Look
Provide plenty of colorful wigs, boas, and sequins so guests look like pop stars during their red-carpet entrance. (15' red carpet runner, $7, Partycity.com; Party confetti, $10, Shopsweetlulu.com)

The rule: No one can go "backstage" without an all-access pass. Make 'em from our template here. (Lanyards and plastic badge holders, $7 for 12, Orientaltrading.com)
The Food
Covered with edible glitter and set in mini ice cream cones, microphone cake pops are pop-perfect party treats! Learn how to make 'em here.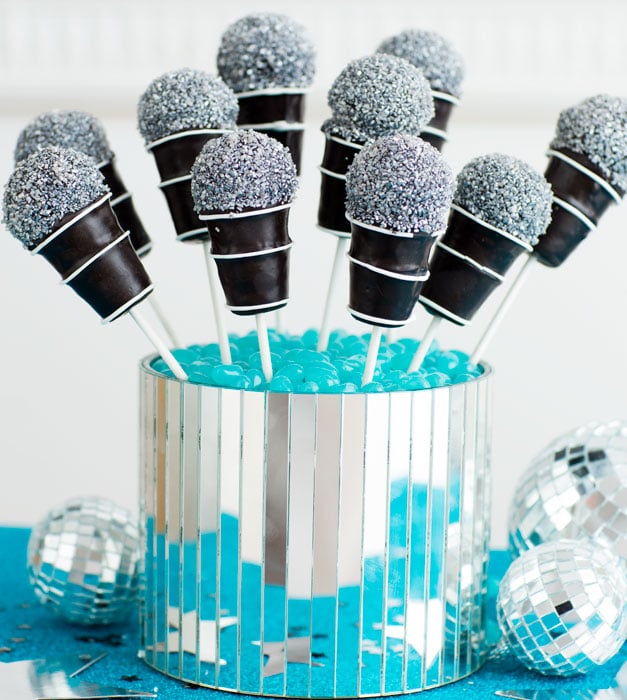 The Activities
Set up a backdrop and have kids choreograph a dance to a favorite song. Play the tune on your digital device or stereo and film the whole thing on your phone. E-mail the clip to guests after the bash! (8' foil curtain, $7, Orientaltrading.com)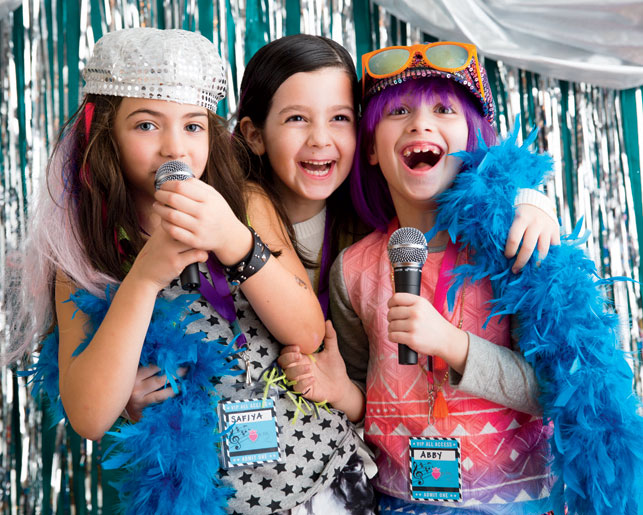 Bling-out a blank autograph notebook so friends and family can scrawl their best wishes to the honoree.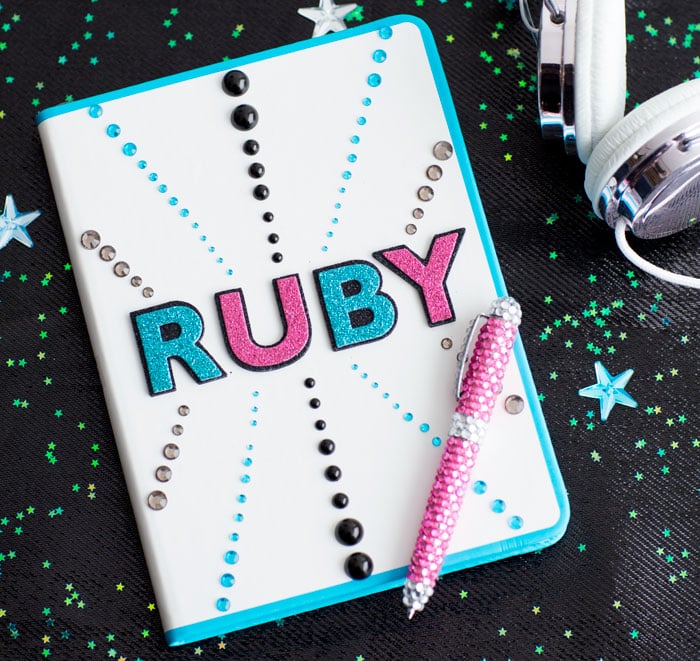 The Swag
Let each rocker decorate sunglasses to take home. (Nomad sunglasses, $10 for 12, Orientaltrading.com)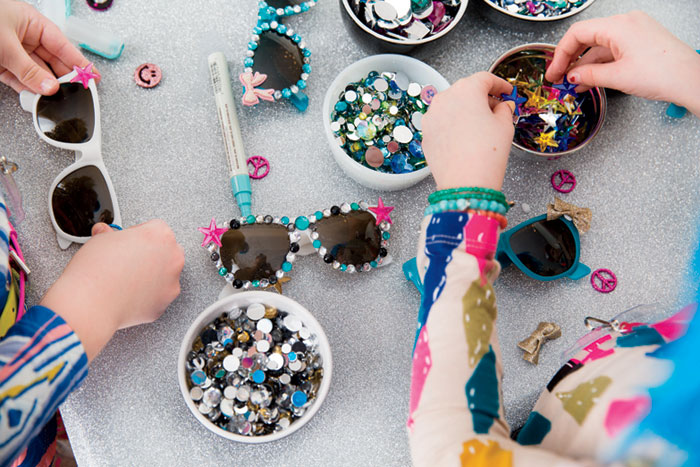 Plus:
More Creative Birthday Party Ideas
Awesome and Affordable Birthday Gift Ideas for Kids
Birthday Party Etiquette FAQs
Photo Credit: Gretchen Easton