What You Need:
Poster board
Craft foam in two colors
Ribbon
Flower stickers in two different designs
Tacky glue
What To Do:
1. Cut a large square out of the poster board, about 10" x 10". Then cut four 10" lengths of ribbon and glue them onto the board to form a Tic-Tac-Toe grid. (You can trace the grid onto the board using pencil.) Allow to dry.
2. Cut 12 circles out of each color of craft foam (more than you'll need to play in case any get lost). Choosing one type of sticker per color, place a flower sticker on each disc, and you're ready to play!
Tip: You can use this same design idea to make a checkers set!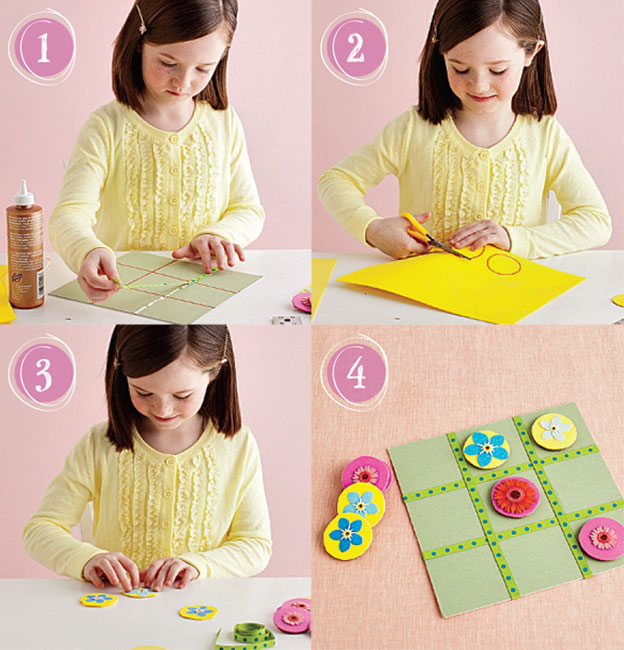 Plus:
Rock Flower Craft
Cupcake Liner Flower Craft
Handmade Flower Cards
DIY "Wild" Flower Art
Photo Credit: Tara Donne