What You Need:
Paper grocery bags
Old magazines
Construction paper
Tacky glue
Ribbon
What To Do:
1. Cut a rectangle out of the paper bag and fold it in half so that it forms a blank card.
2. Cut shapes (heart, star, square, etc.) from the construction paper and glue them onto the front of the card.
3. Search through old magazines or catalogs for images of flowers. Cut them out, glue them onto your card, and allow to dry.
4. Add three-dimensional details with ribbons, bows, buttons, or feathers.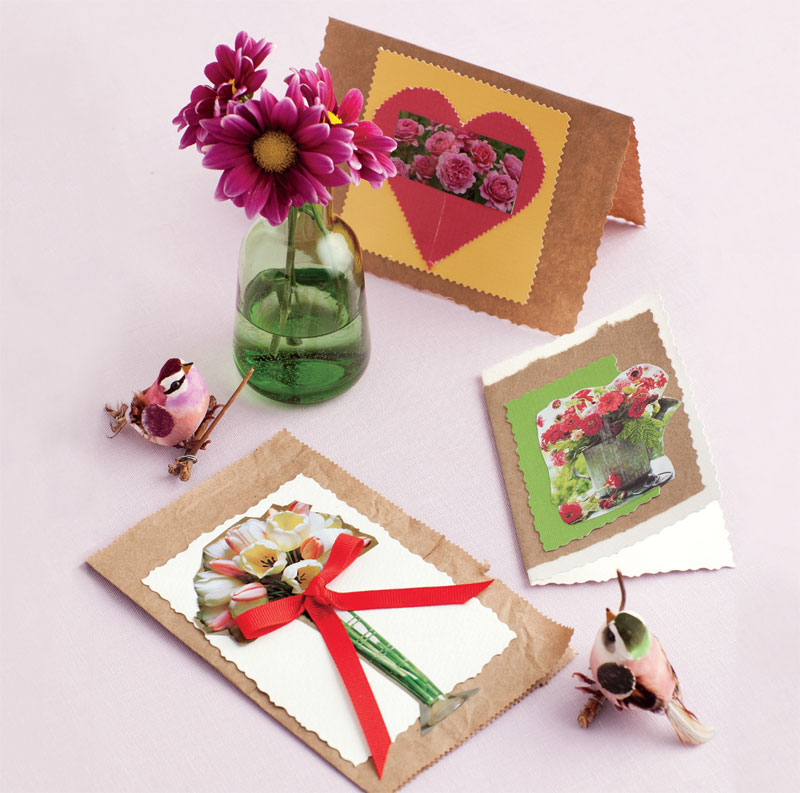 Plus:
Garden Tic-Tac-Toe Game
Rock Flower Craft
Cupcake Liner Flower Craft
DIY "Wild" Flower Art
Photo credit: Tara Donne