The Look
Turn paper grocery bags into fishing vests by following instructions here. Glue envelopes to front as pockets; attach plastic fish, bobbers, and feather flies with unfolded paper clips.

Create bobber lanterns (below) by painting half of a white paper lantern red. Cut a red plastic cup to 3" tall and glue over opening on one side of lantern. Hang with twine.
The Food
Blue-frosted cupcakes get extra maritime fair with fishing rods made of pretzel sticks, string, and gummy fish.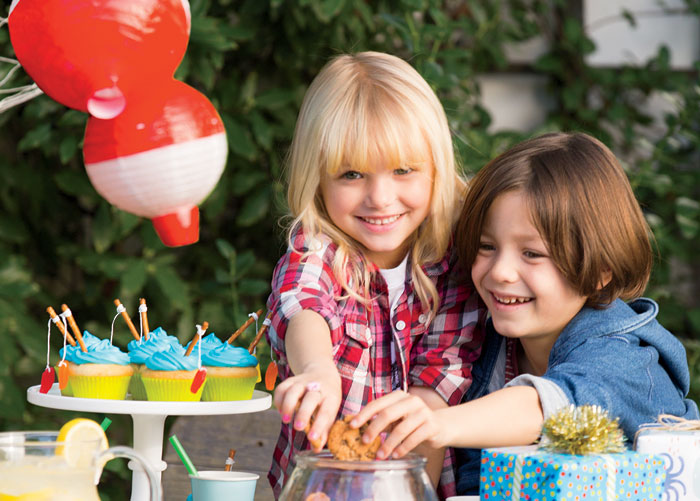 A tackle box full of gummy worms serves as a quick refueling station. (Fishing nets, from $4, Partycity.com)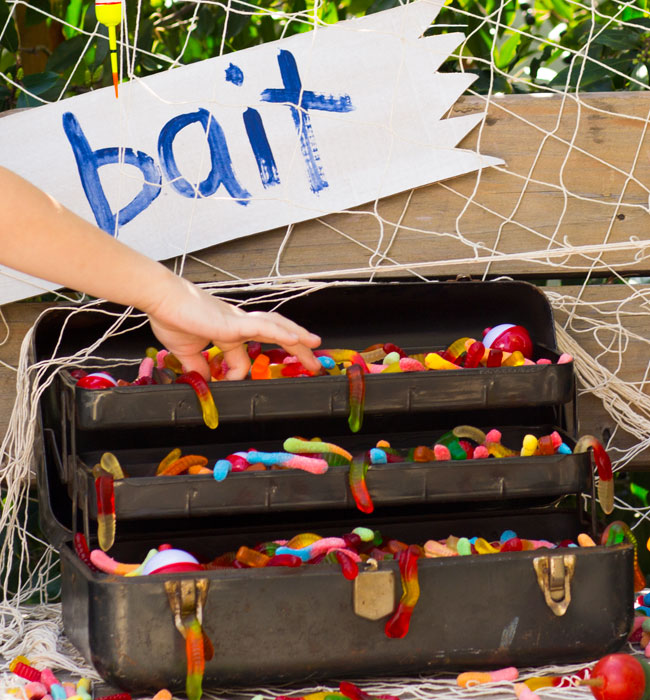 The Activities
Let Kids "Fish": Attach magnets to wooden sticks with twine. Cut out vinyl fish, glue on metal washers for eyes, and float them in water. Find and print our fish template here.
String gummy worms onto a long dowel, raise it up and down, and challenge kids to go bobbing for worms!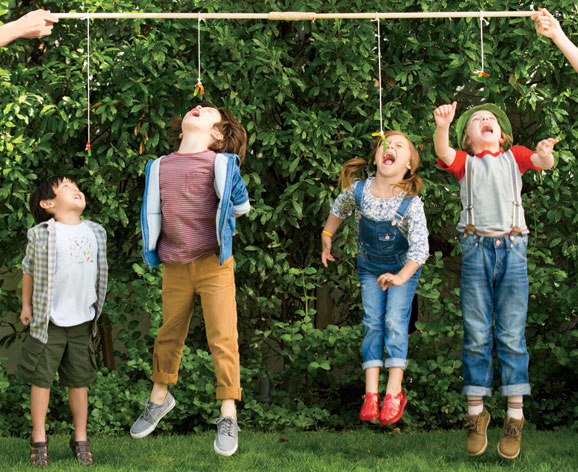 The Swag
Every angler gets to take home a box of Swedish Fish. Yum!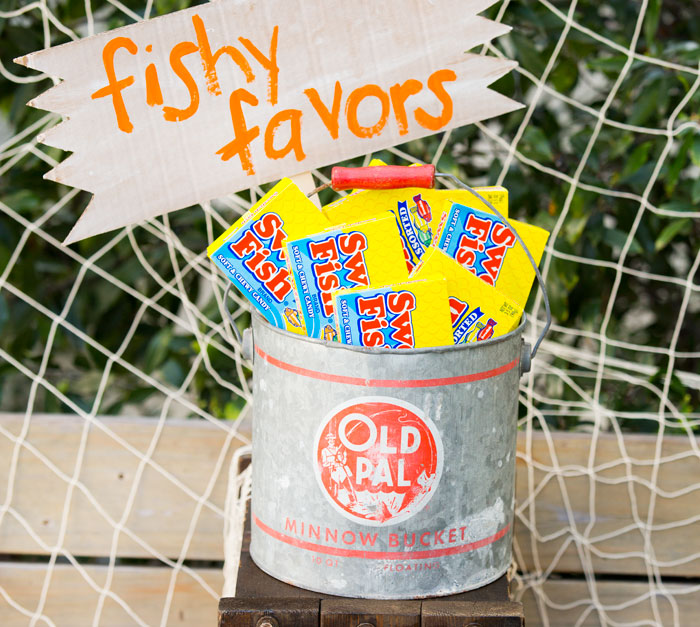 Plus:
More Creative Birthday Party Ideas
Awesome and Affordable Birthday Gift Ideas for Kids
Birthday Party Etiquette FAQs
Photo Credit: Gretchen Easton