It's time to give favorite family photos a new playtime purpose. 
MATERIALS 
gloves
family photos
tacky glue
glitter glue
shoe box
paint
stickers, glittery craft foam, and rickrack. 
CUT the fingers off the gloves. Then cut the faces of your family members out of the photos. 
GLUE the faces onto the glove fingertips using tacky glue. Decorate the rest of the glove finger with glitter glue and allow to dry. 
CUT a rectangle out of the bottom of the shoe box for a window (an X-ACTO knife works best). Paint the box any color or design you wish and then allow it to dry. 
DECORATE the box by gluing on rickrack around the window. Cut a crown shape out of glittery craft foam and glue it on the top. Finish it off with a few stickers (we chose stars). 
Note: Place these puppets on Popsicle sticks and glue them inside the theater for a uniwue family photo picture frame.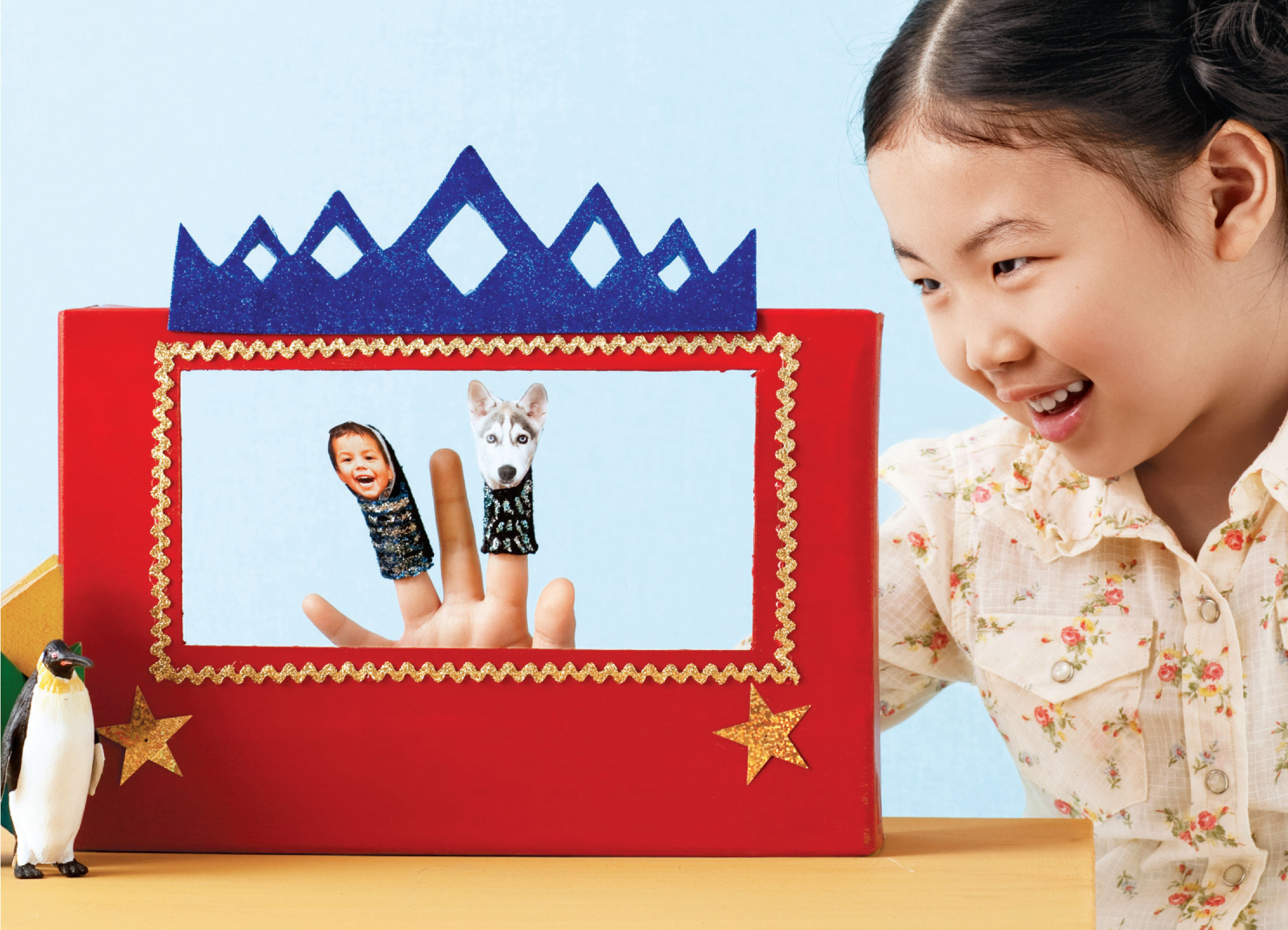 Plus:
How the Performing Arts Benefit Kids
The Benefits of Learning Music
How to Throw the Ultimate Rock Star Party
Photo Credit: Tara Donne