The key to the pretty marble patterns on these baubles? Wool roving in a rainbow of colors!
What to do:
1. Roll wool roving (found at craft stores) into pea-sized balls; wrap strips of different-colored roving tightly around the balls, alternating the directions.

2. Add a few squirts of dish detergent to a pot of warm water; dip balls, then roll in your hands until they are firm. Rinse with cool water; let dry overnight.

3. Poke holes through balls with a wooden skewer.

4. Wrap more yarn around three fingers to form a 1-inch-wide section. Slide loop off your fingers and snip open to make fringe. Smooth down, then tie just below the top to form a tassel.

5. Cut leaf shapes from felt, two at a time for pairs.

6. Thread beads and tassel onto a long piece of yarn. Sandwich leaves between yarn and glue them closed. Tie the ends of the yarn together.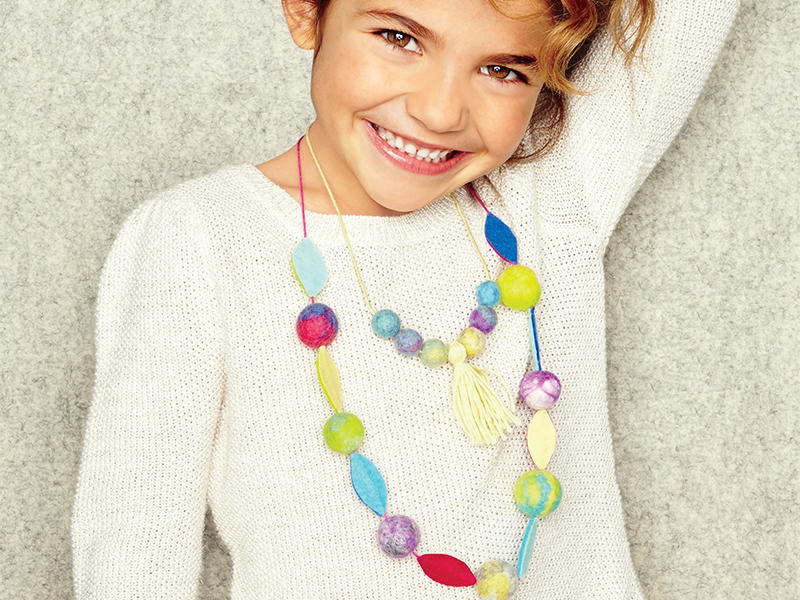 Plus:
MORE Wool and Felt Crafts
5 Creative Science Experiment Crafts for Kids

Photo Credit: Aaron Dyer