What You Need:
Photos or postcards
Copy machine or home scanner
Colored pencils
Blank cards with decorative edge (available at craft or stationery stores)
Double-sided tape
Hole punch
Binder ring or ribbon
What To Do:
1. Copy the photos on a light setting using the copy machine. Then cut out each photo.
2. Tape each photo to a blank card. Decorate a blank card each for the front and back covers. Punch a hole in the top left corner of each card and string them together using the binder ring or ribbon. Then color in the pictures!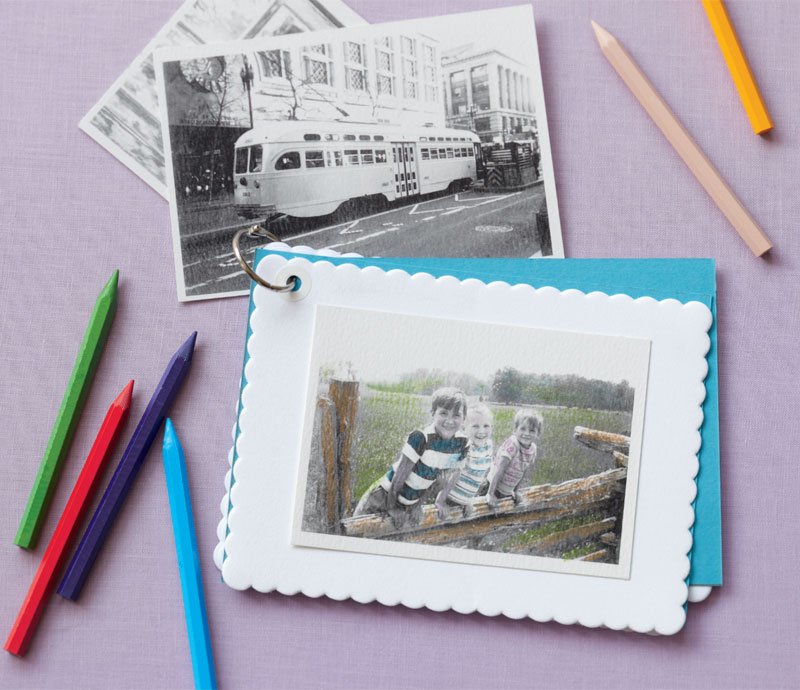 Plus:
More Fun Summer Crafts
Try These DIYs From Our Creativity Collection
The Learning Rewards of a Summer Break
7 Ways to Stop the Summer Slide
Photo Credit: Yunhee Kim