Ellie Krieger's game plan for wholesome family eating is threefold:
Try again. Explain to your child that tastes change. It sometimes takes a dozen tries of a food before she'll like it.
Order wisely. When eating out, look at the menu ahead of time if possible so that you have time to identify healthy options. Avoid the kids' menu—the foods on it tend not to be very nutritious. Let your children order from the appetizer section (chicken skewers are often good) or go for a bowl of soup.
Lead by example. Don't talk about healthy eating; just do it. Children often follow. My daughter made me more aware of my own habits. Before I had her, I may have had chips with my sandwich without thinking, but knowing I'm a role model makes me more careful about my choices. Eating smart helps us both!
Just in time for the Super Bowl, Ellie Krieger shared some of her nutritious and delicious Super Bowl recipes with us: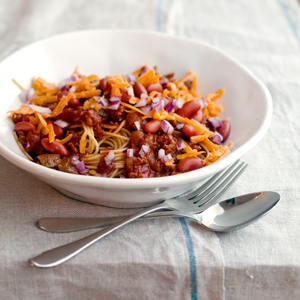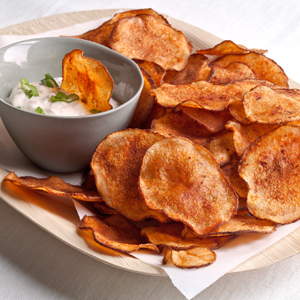 More Great Super Bowl Recipes:
Taco Soup
Homemade Tortilla Chips
Teriyaki-Glazed Wings
Loaded Twice-Baked Potatoes
Ellie Krieger is the host of Food Network's Healthy Appetite and the author of Comfort Food Fix: Feel-Good Favorites Made Healthy.
Photo courtesy of Comfort Food Fix by Ellie Krieger/Wiley