How to Cook Pasta the Italian Way:
1. Use plenty of water: At least five quarts per pound of pasta. 
2. Once the water is boiling (and never before), add the pasta. 
3. Stir immediately to help prevent sticking, and be sure to keep a rapid boil throughout cooking! 
4. Add salt after the pasta is in the water; otherwise, the water will take longer to heat.
5. Trust the times on the box. Perfectly cooked pasta is tender but firm.

Tri-Colored Veggie Linguine
Thinly shredding vegetables encourages picky eaters to slurp 'em up along with their linguine in this easy pasta dish.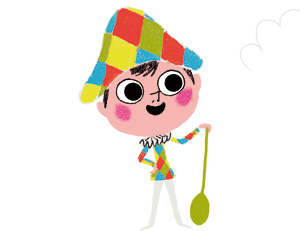 Wagon Wheel Pasta With Pancetta and Peas
Fun pasta shapes, like wagon wheels, add a whimsical touch to your plate!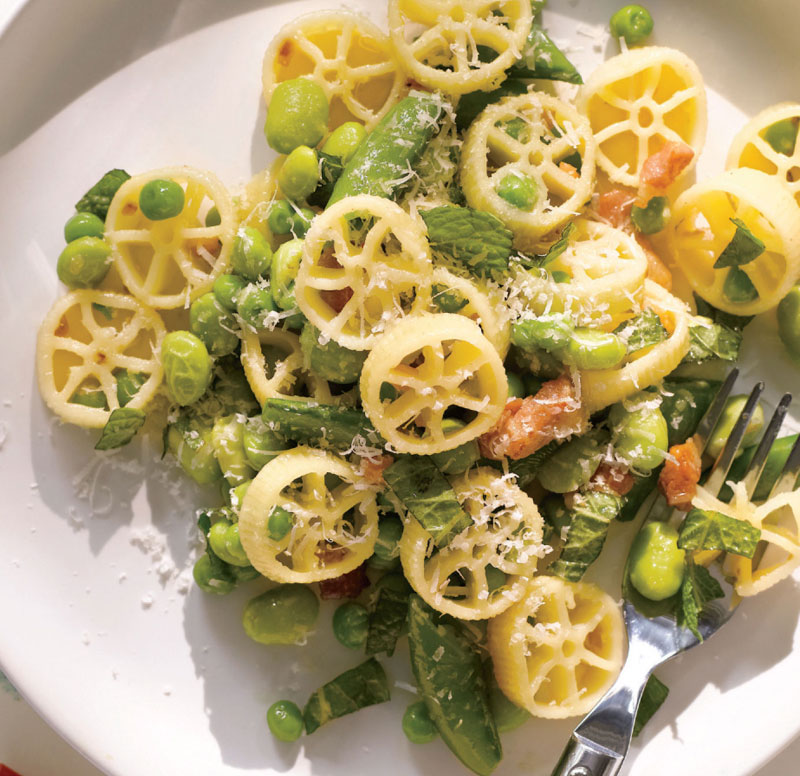 Easy Garden Flower Pasta Recipe
Tons of veggies are dressed up with Parmesan cheese and lemon in this delicious, easy pasta dish.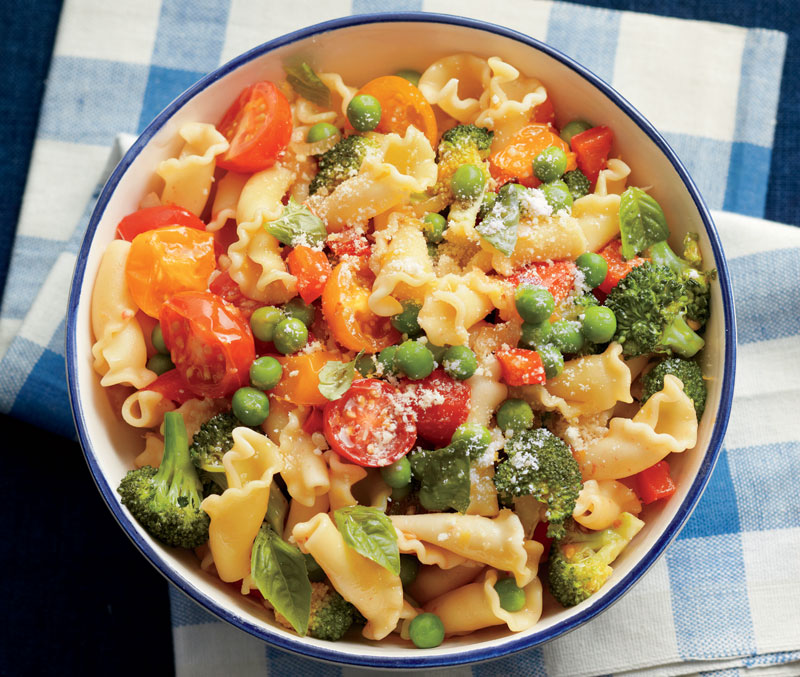 Farfalle with Butternut Squash, Bacon, and Greens
This kid-pleasing, easy pasta recipe packs in whole grains and veggies.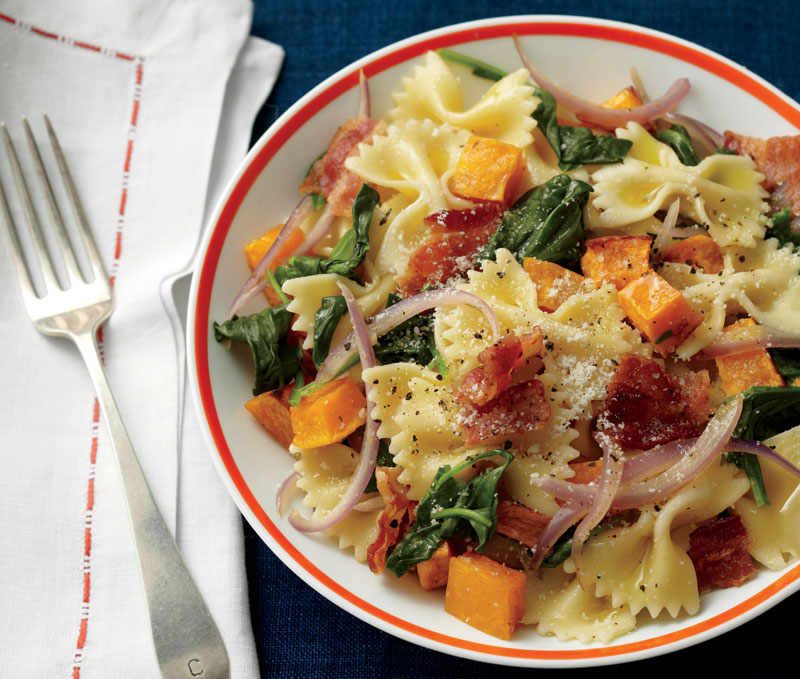 Pesto Ravioli with Summer Vegetables
Turn summery vegetables into a kid-pleasing pasta dish.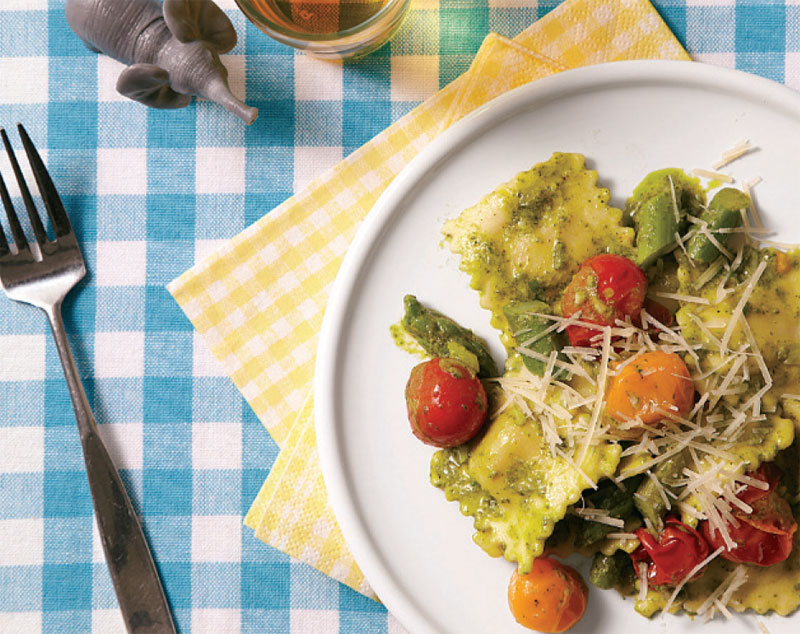 Broccoli Pesto Pasta Recipe
The whole family will love this pesto, which makes for a heart-healthy, bone-boosting dinner.

BLT Pasta
This pasta uses the sammie's ingredients in a whole new way. Arugula adds a light, peppery bite, and smoky bacon enriches homemade tomato sauce.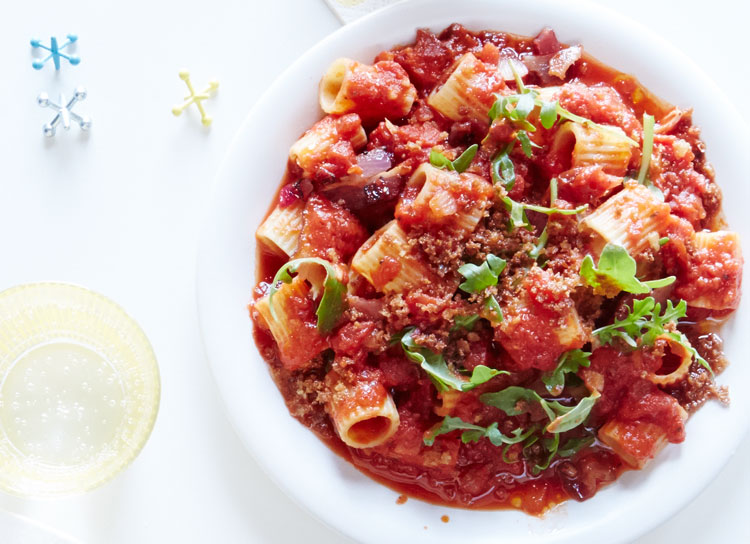 Mediterranean Penne
Garlic and feta cheese temper lots of good-for-you veggies in this fast, kid-friendly pasta dish.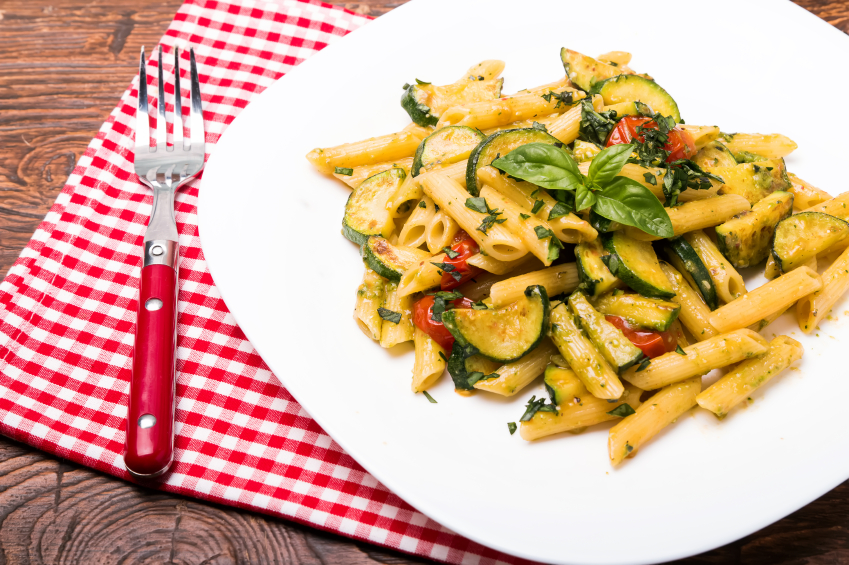 Plus:
Sweet Corn and Basil Lasagna
Risotto with Currants, Pine Nuts, and Feta Cheese
Find Food Ideas, Cooking Tips, and More at Our Easy Eats Hub
Photo Credit: Yunhee Kim; Illustration Credit: Marc Boutavant