Special Deliveries
What to do:
1. Have the kids decorate your plain envelopes with paint, magazine cut-outs, glitter, or stamps. To make the confetti envelope (top left), cut a piece of plastic a bit smaller than your envelope. Tape down on three sides. Place confetti under the plastic. Tape the last side down.
2 make your own! Want an extra-special creation? Download our envelope template at Scholastic.com/pcdelivery.
Hidden Treasures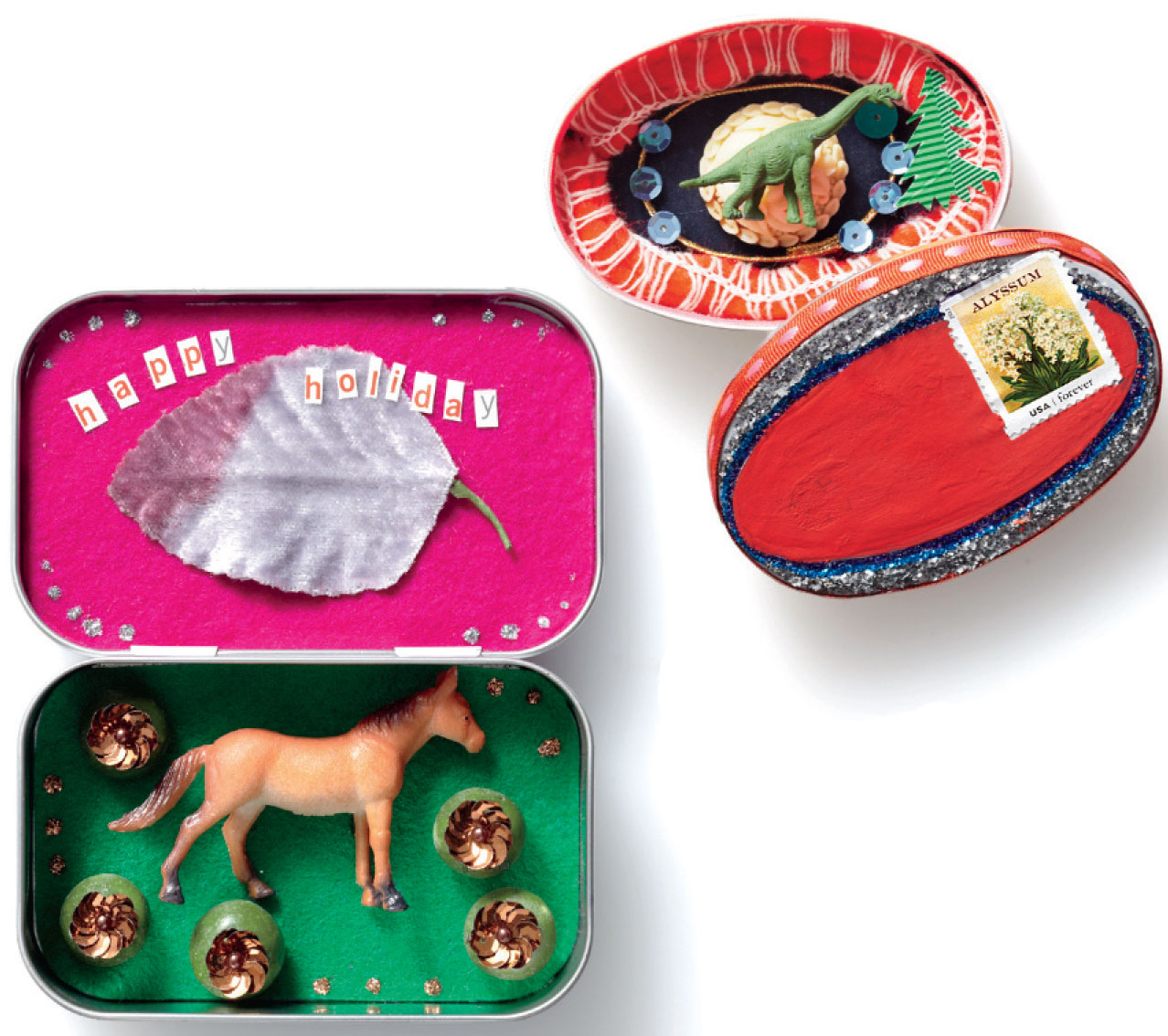 What to do:
1. Save old tins that hold mints, lozenges, etc.
2. Inside each tin, glue down a scene using fabric, beads, ribbon, figurines, and anything else you can think of.
3. Decorate the outside of your tin, leaving room for the address and postage.
4. Weigh at the post office to buy correct stamp. Send away!