The Look
Accessorize festive attire for girls and their dolls by adding pom-poms to store-bought paper hats. To make the dolls' teeny toppers, trim standard hats to 4" tall. Secure to dolls' heads with safety pins.

The Food
Bake mini cupcakes in small paper cups. Perch on 2" wooden circles ($4, Michaels.com) glued to thread spools. Attach rickrack around rim.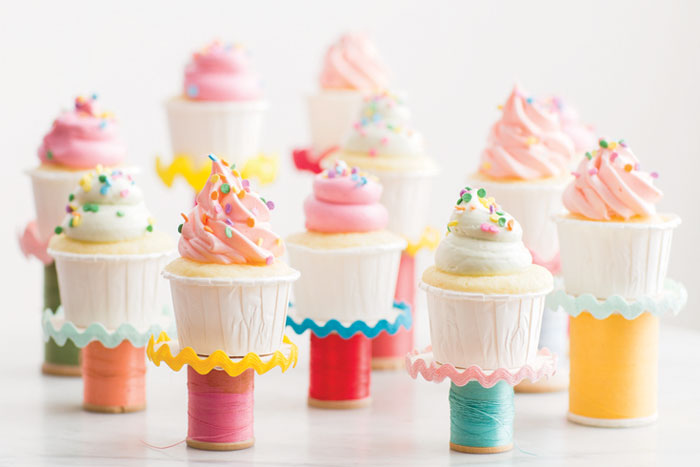 The Activities
Make Paper Dolls: Use our templates to print out arms and dresses (find them HERE), then print pictures of guests' faces. Glue arms and faces to tongue depressors, then stock a decoration station with stickers, ribbon, and buttons so guests can craft petite frocks.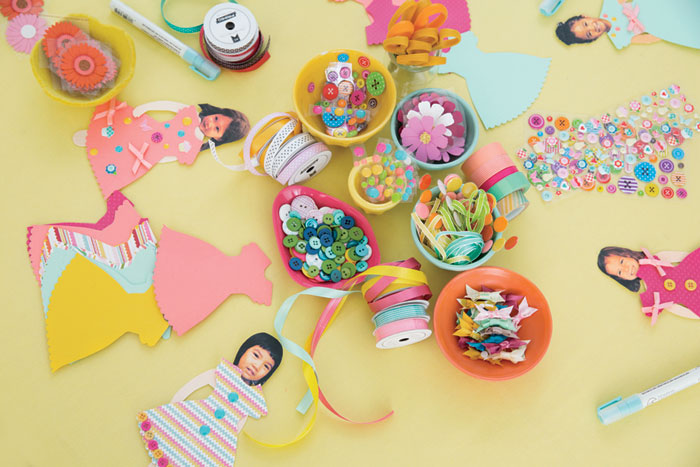 Play Dollhouse Bingo: Instead of numbers, draw toy furniture out of a bag! Players mark spaces on their cards (use our template HERE) when they get a match!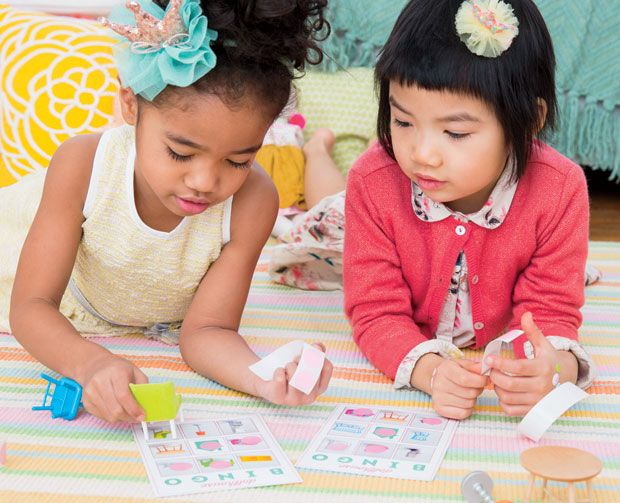 The Swag
Send the dolls off in stylish dollhouses fashioned from white gable boxes ($5 for 12, Orientaltrading.com) adorned with paper doors and windows. Snip paper strips with scalloped shears for the shingles. Fill with crayons and candies. (Balloons, from $0.50; Honeycomb balls, from $2, Shopsweetlulu.com)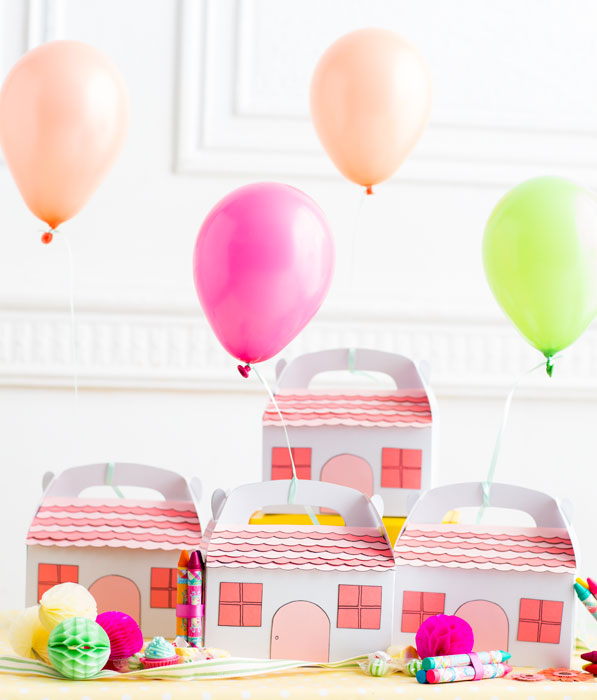 Plus:
More Creative Birthday Party Ideas
Awesome and Affordable Birthday Gift Ideas for Kids
Birthday Party Etiquette FAQs
Photo Credit: Gretchen Easton