What You Need:
Plain white clothing
Rubber bands
Clothing dye (we recommend Rit Dye; ritdye.com)
Rubber gloves or a ladle
A plastic tub
What To Do:
1. Prewash all fabric before you begin tie-dyeing.
2. Pinch small sections of the cloth and tie rubber bands around them to create polka dots. The more rubber bands you tie around one pinched section, the more concentric rings you'll create within your polka dot. 
3. Make sure that you use a plastic tub, gloves, and an apron that you don't mind staining.
4. Follow the instructions on the clothing dye packaging to dye your cloth items. Allow to dry.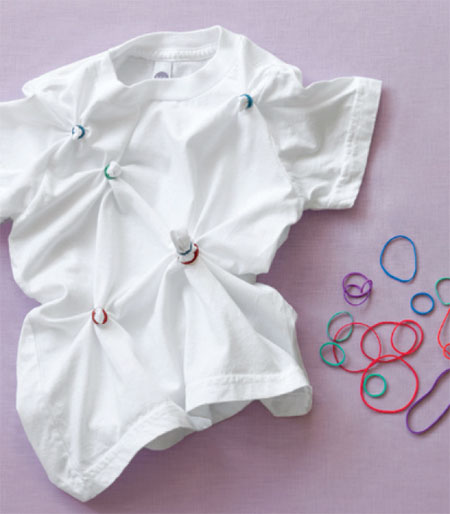 Plus:
More Fun Summer Crafts
Try These DIYs From Our Creativity Collection
The Learning Rewards of a Summer Break
7 Ways to Stop the Summer Slide
Photo Credit: Yunhee Kim