What You'll Need:
Cupcake liners
Scissors
Drinking straws
Green tape
What to Do:
1. Place two cupcake liners face-to-face (with the color or pattern on the outside) for each bloom. Using scissors, fringe the ruffled edges of the liner pairs, stopping when you reach the rim of the flat center circle.
2. Fold each liner pair in half, then in half again. Working one at a time, roll each quarter circle from one folded edge to the other, then push the point you've created snugly into a straw.
3. Form the leaves by tearing off a 2" piece of green tape. Center one on every straw. Fold the ends of the tape in and adhere the leaves to each side of the straw.
4. To angle your flowers, bend the neck of the straw slightly outward.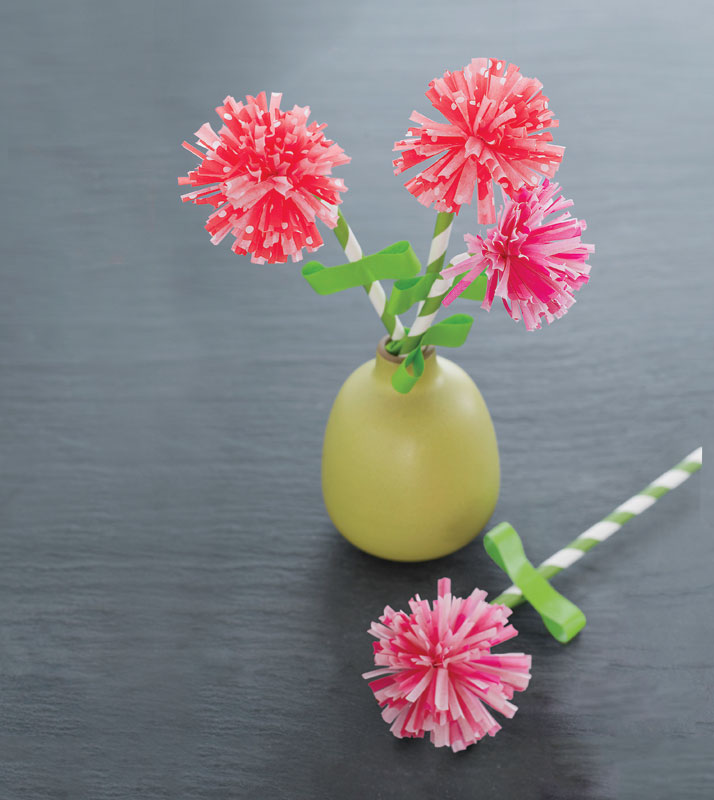 Plus:
Mother's Day Flower Crafts
Mother's Day Traditions Around the World
Copyright © 2014 Find more unique, family-friendly projects like these in Project Kid by Amanda Kingloff. Pick up a copy and you'll be DIY-ing in no time!
Excerpted from Project Kid by Amanda Kingloff (Artisan Books).