Makes 12 cupcakes
What You Need:
1 9-oz box cake mix, or your favorite homemade recipe
12 Cadbury Creme eggs
1 16-oz tub of vanilla frosting
12 'Nilla wafers
Gel icing in colors of your choice
What to Do:
1. Prepare your favorite cake batter. Fill cupcake liners halfway with batter and insert a Cadbury egg vertically. (It's okay for the top of the egg to stick out from the batter, which will rise.) Bake as directed. Let cool completely.
2. Use frosting to attach a 'Nilla wafer (or other small, round cookie) so that it hangs off the edge of the cupcake. This will create the tapered egg shape.
3. Cover the cookie and cupcake with frosting and smooth edges into the egg shape. Decorate with gel icing.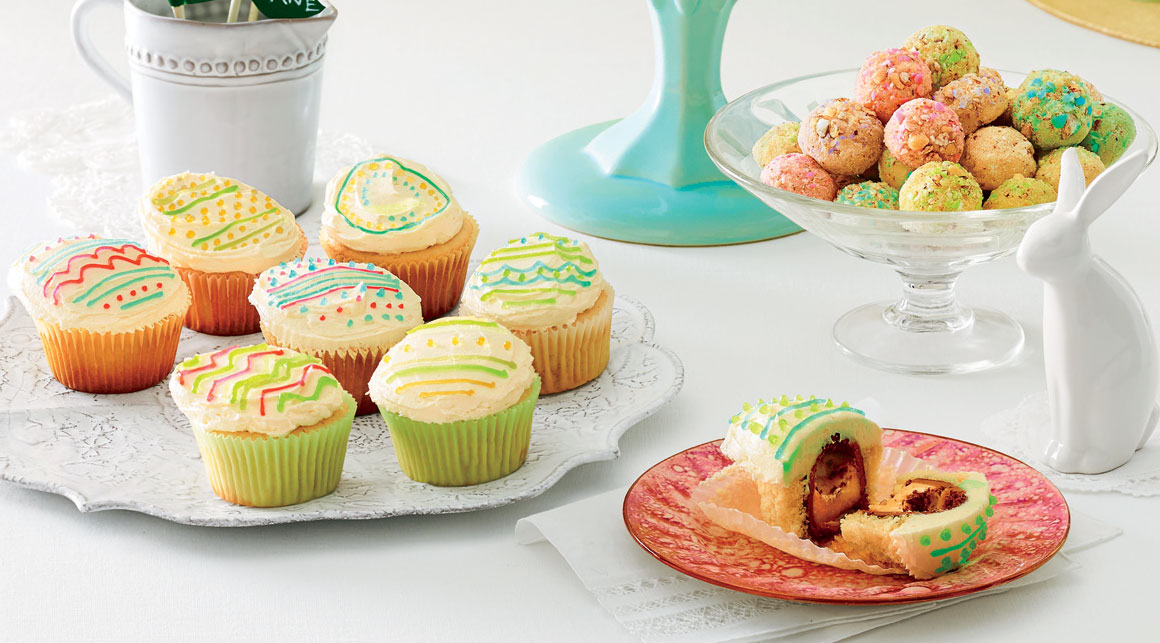 Plus:
3 MORE Leftover Easter Candy Recipes
Easter Crafts with Plastic Eggs
11 Easy Egg-Decorating Ideas
Photo Credit: Emily Kate Roemer; Food Styling: Jason Schreiber; Prop Styling: Mariana Vera