Doll Birthday Party
Invite little ones to make a favorite doll their +1 for this sweet celebration!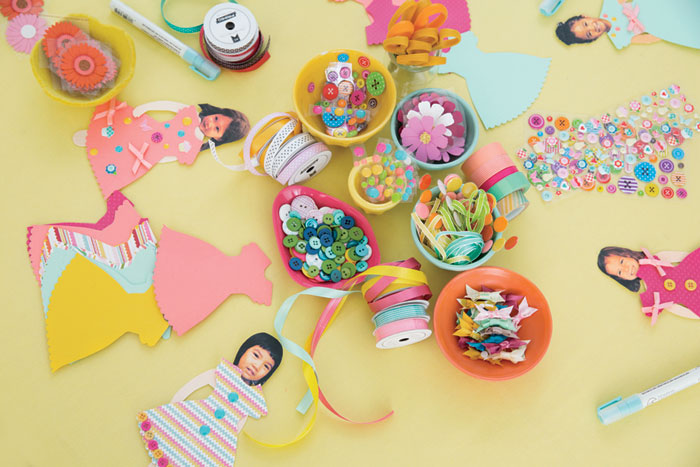 Printable: Paper Doll Template
Glue arms and faces to tongue depressors, then stock a decoration station with stickers, ribbon, and buttons so guests can craft little dresses.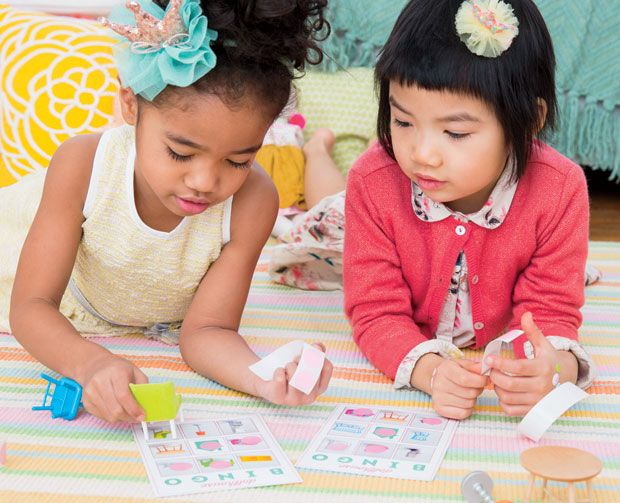 Printable: Dollhouse Bingo Game Cards
Instead of numbers, draw toy furniture out of a bag!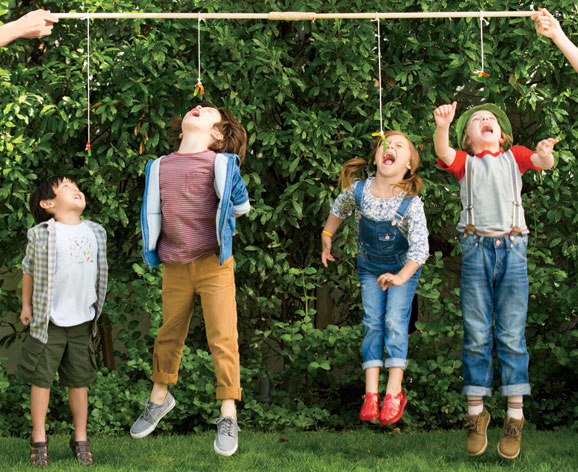 Fishing Birthday Party
Spend a casual day casting a line in your yard. It's reel-y fun!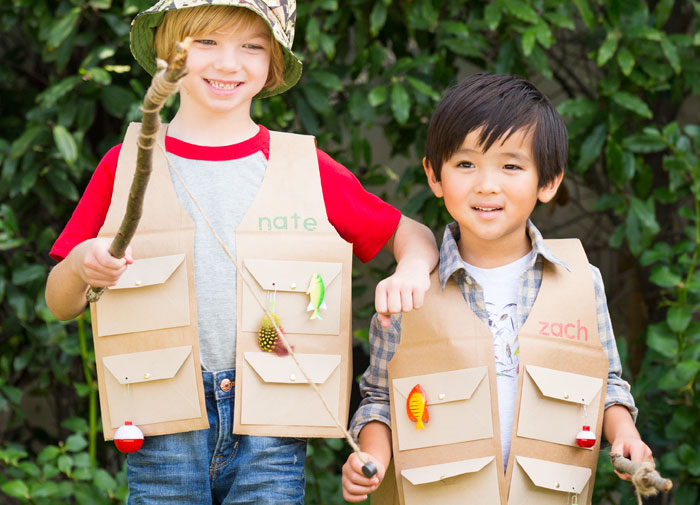 Fishing Vest Paper Craft
Your little angler will look the part in this super-easy-to-make fishing vest!
Printable: Fish Template
Cut out vinyl fish, glue on metal washers for eyes, and float them in water. Kids can "catch" them with magentic fishing poles.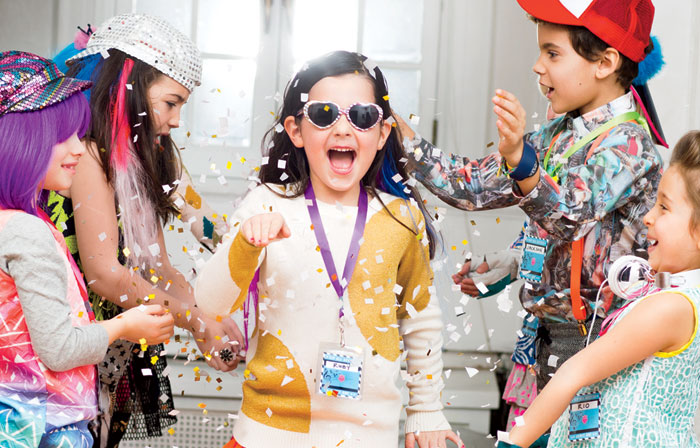 Rock Star Birthday Party
Lights, camera... dance! Kids star in music vids at this VIP event.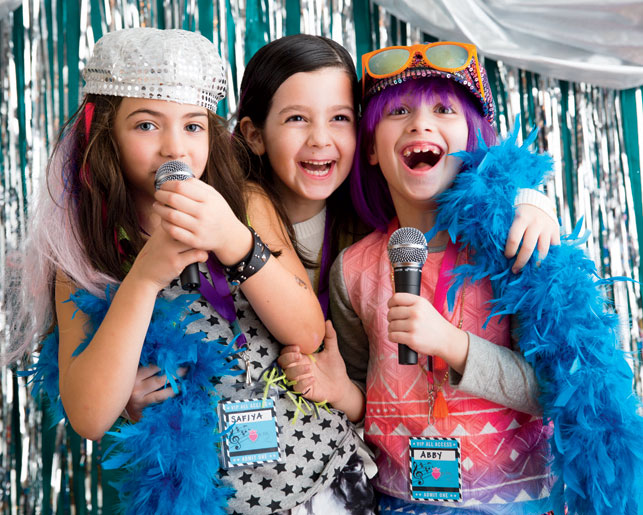 Printable: All-Access Pass Template
#1 Rock-Star Party Rule: No one can go "backstage" without an all-access pass.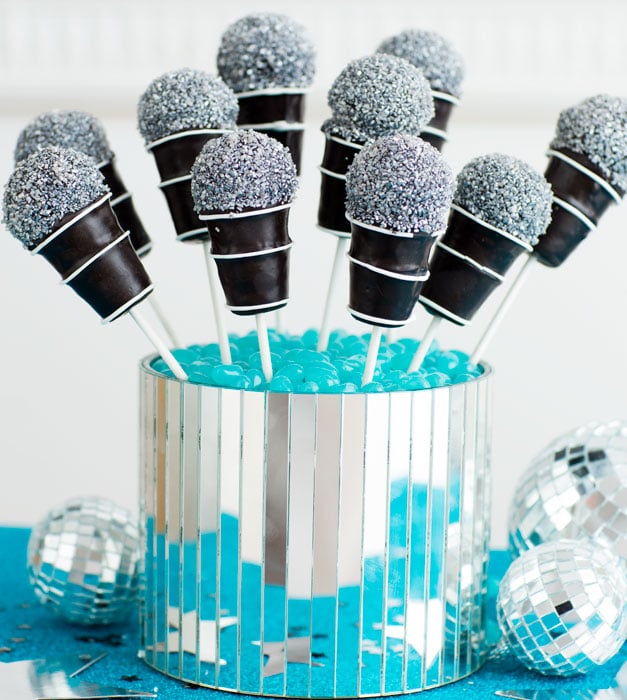 Microphone Cake Pops Recipe
Covered with edible glitter and set in mini ice cream cones, these cake pops are pop-perfect party treats!
Plus:
Awesome and Affordable Birthday Gift Ideas for Kids
Birthday Party Etiquette FAQs
Helping Preschoolers Celebrate Siblings' Birthdays
Photo Credit: Gretchen Easton