MATERIALS
• Two cardboard boxes; one should be larger than your child's head 

• Masking and/or duct tape in a few colors 
CUT various bird shapes out of one of the boxes: wings, beak (fold in the middle), top feathers, etc. 
COVER all of the other bird appendages and the box in different colors of tape. 

ATTACH the parts to the main box with duct tape.
CONTINUE  to decorate your bird by adding eyes (which you can also cut out of tape) and any other additional designs you'd like. The sky is the limit!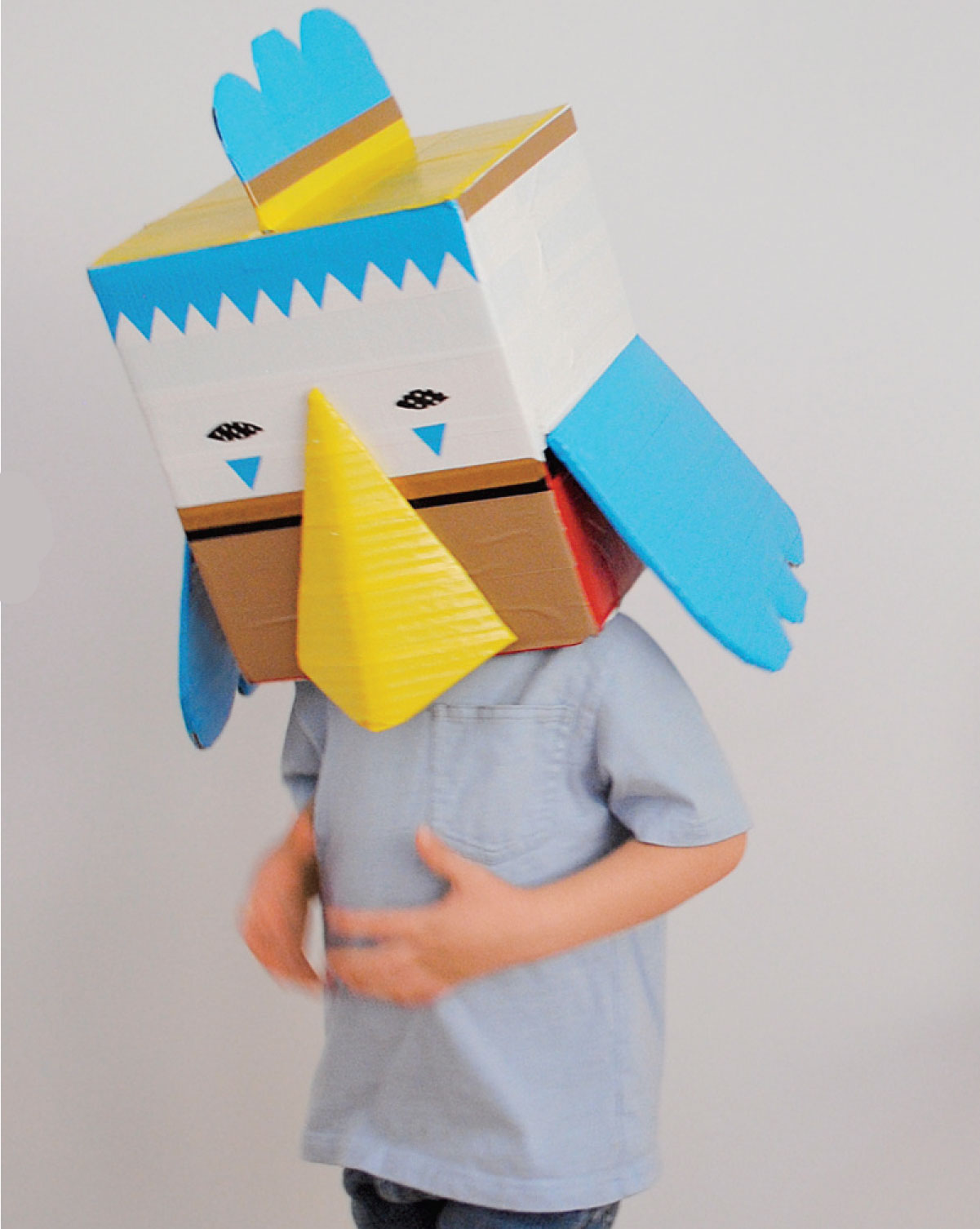 Plus:
How the Performing Arts Benefit Kids
The Benefits of Learning Music
How to Throw the Ultimate Rock Star Party