Materials:
Colored paper and pencils
A piece of art by your child
Tape or a glue stick and stickers
Access to a color photocopier
Directions:

Tape or glue your child's artwork to the bottom of a colored piece of paper. Then decorate the rest of the paper using stickers or doodles. Your child might write his name across the top.

Photocopy the piece of paper as many times as you'd like to create a set of stationery.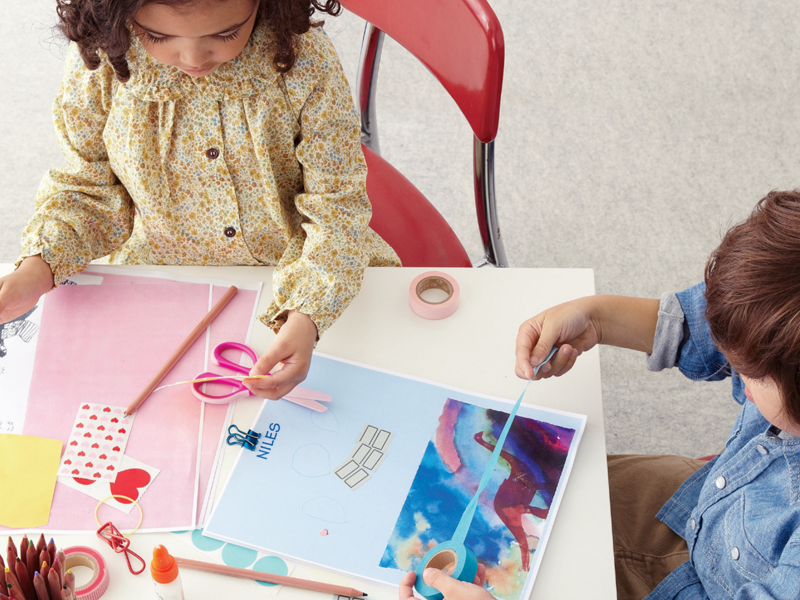 Plus:
More Valentine's Day Crafts
DIY Classroom Valentines
Photo Credit: Kate Mathis