This winter has been a long one for many of us, so how about a quick pick-me-up?
Test your book cover recognition skills by seeing if you can identify these nine covers from award-winning books (the answers are below).
Print it out and test your kids, too! See who can identify all nine covers.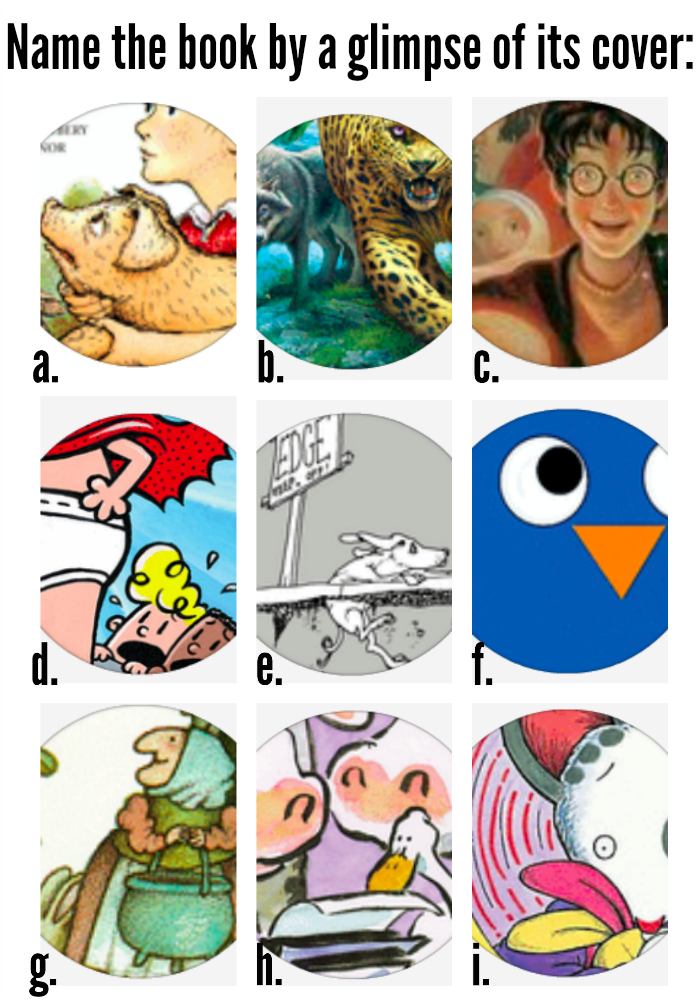 Answers:
a.  Charlotte's Web by E. B. White
b.  Spirit Animals #1: Wild Born by Brandon Mull
c.  Harry Potter and the Goblet of Fire by J.K. Rowling
d. Captain Underpants by Dav Pilkey
e. Where the Sidewalk Ends by Shel Silverstein
f. Hoot by Carl Hiaasen
g. Strega Nona by Tomie dePaola
h.  Click, Clack, Moo: Cows That Type by Doreen Cronin
i.  Wemberly Worried by Kevin Henkes
How do you keep your spirits up during the long winter months? With books? Which are your faves?  We'd love to hear it!
Please share your thoughts on the Scholastic Parents Facebook page, or find Amy on Twitter @teachmama, and let's continue the conversation!
Read all posts by Amy Mascott.