For Grades K–5
Designed by Scholastic News
and Weekly Reader
Core Clicks is the go-to source for effective, interactive Common Core lesson plans.
This powerful digital program combines incredibly engaging informational texts, interactive instruction, and performance-based assessment to build the close reading and analysis skills required by higher academic standards.
Perfect for guided instruction on an interactive whiteboard or tablet computers, Core Clicks leverages your classroom technology to make ELA lessons truly engaging and effective.
This dynamic online program consists of 108 lessons (or Text Studies) that use exciting nonfiction texts and interactive instructional features to build 13 essential ELA skills.
Each Text Study guides educators and students through THREE READS of a short, engaging informational text. Throughout these three reads, interactive features embedded in the text challenge students to analyze the nonfiction in the ways they'll be required to on PARCC, Smarter Balanced, and other next generation assessments.
Designed by the Experts at Scholastic
Core Clicks has been designed and created by the team behind Scholastic News and Weekly Reader classroom magazines. As anyone who has subscribed to these titles knows, this team of editors, writers, programmers, and literacy experts has extensive experience providing teachers with rigorous ready-made lessons. They've brought that experience to Core Clicks. Our team has meticulously aligned every text study to the Common Core Standards and gone above and beyond in developing a close reading product that's optimized for your current classroom technology.
Our team also received help from well-know literacy expert Nell K. Duke, Ed.D., professor of literacy, language, and culture at the University of Michigan.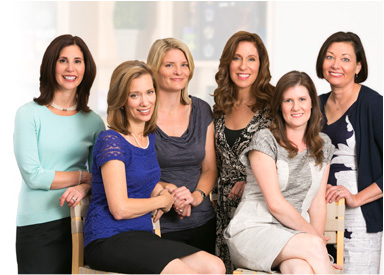 Meet the Creators of Core Clicks

>>
How does the Program Work?
Once a user logs in to Core Clicks, they have instant access to all 108 Text Studies. The user simply selects the skill and subject they want to focus on, and they're ready to teach one of the important ELA skills mentioned above.
Core Clicks is perfect for use on an interactive whiteboard for whole-class instruction. You can also use it for tailored small-group or independent instruction on tablets, laptops, or desktop computers.
With 18 Text Studies per grade, K–5, Core Clicks gives you unparalleled flexibility to help you accommodate the diverse abilities in your classroom. Differentiate instruction by using lower grade level Text Studies with struggling students, on-level Text Studies with capable students, and higher grade Text Studies with your advanced students.
The First Read–Introduce the text and its vocabulary
A captivating video gets students excited to read about the science or social studies subject covered in the text.

A "Before You Read" audio clip sets a purpose for reading and introduces the topic that will be covered in the text.

Students will be challenged to determine word meaning by context throughout the text. To check their answers, simply click on any boldfaced word and a definition will pop up. Additionally students will be asked a series of vocabulary questions for EACH word to ensure that they've retained its meaning.
The Second Read–Analyze
the Text
Embedded text-dependent reader tasks challenge students to closely analyze the text. They'll be asked to identify main idea, supporting details, cause and effect, among other core ELA concepts.

Text-marking activities have students highlight, underline, and circle specific components of the text.

Drag-and-drop activities require students to move icons around the text to locate specific evidence.
The Third Read–Talk about
the Text
Thought-provoking discussion questions appear on every page of the text to stimulate meaningful classroom discussions.

Helpful discussion checklists make sure you cover the discussion topic from a variety of angles and perspectives.

Questions are perfect for small-group or whole group discussions.