Bringing picture books to life with videos – and a new streaming option!
---
Introducing Weston Woods Plus
Weston Woods audios and videos are now easy to stream with WESTON WOODS PLUS, a new digital delivery platform. From classic picture books to today's best sellers, we have hundreds of titles to choose from and purchasing options designed to meet the unique needs of your school or library
LEARN MORE
SCHOLASTIC
SUMMER READ-

A-PALOOZA
---
Keep kids reading all summer long!
Scholastic Summer Read-a-Palooza is a free program that unites communities in a nationwide campaign that celebrates reading for fun while improving access to books during the summer. It's a digital destination where kids can join to read select, full e-books, meet their favorite authors, and connect with fellow readers.
Also introducing Virtual Book Fairs throughout the summer for families to earn Scholastic Dollars™ for your school!
Orders ship direct to home
Same exclusive titles as
in-school Book Fairs
FREE shipping on book-only orders over $25
All purchases earn Scholastic Dollars for your school!
Host A Virtual Book Fair
Remote Teaching &
Learning Resources
---
Equitable learning opportunities start with access. Scholastic Digital programs provide equitable, 24/7 access to easy-to-use, age-appropriate, and effective learning resources to support families and educators – in and out of the classroom.
Scholastic
Teachables is an online hub of 30,000 high-quality, ready-to-use, grade Pre-K–6 learning resources in every subject to support at-home learning and extra skills practice year-round.
Learn More
Support for Families
& Communities
---
As you know, one of the most effective ways to improve reading achievement is to increase access to books. The Coronavirus pandemic has made this even more difficult to achieve. Whether your library is open or closed, ensure that all children you serve have access to books without having to worry about the books being returned.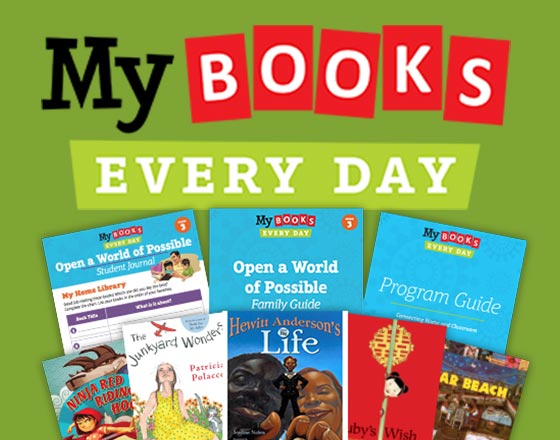 My Books Everyday
Diverse titles paired with hands-on activities for grades Pre-K to 3. Reinforce learning skills, build home libraries, and encourage year-round independent learning. Themes include Social and Emotional (Super Reader), STEAM (Let's Discover), and Open a World of Possible.
Learn More
Grab and Go Books
Culturally relevant authentic texts (English and Spanish) for grades Pre-K to 8. Titles reflect children's interests, spark imagination, and help develop lifelong learners. Grab and Go packs include 3-5 books, Think More Sheets, and a Family Guide to Literacy.
Learn More
First Aid For Feelings
Denise Daniels, a leading child development expert, has teamed up with Scholastic and the Yale Child Study Center to help children, families, and community leaders cope during this pandemic. This free workbook is available for download in English, Spanish, and French.
Download Now
---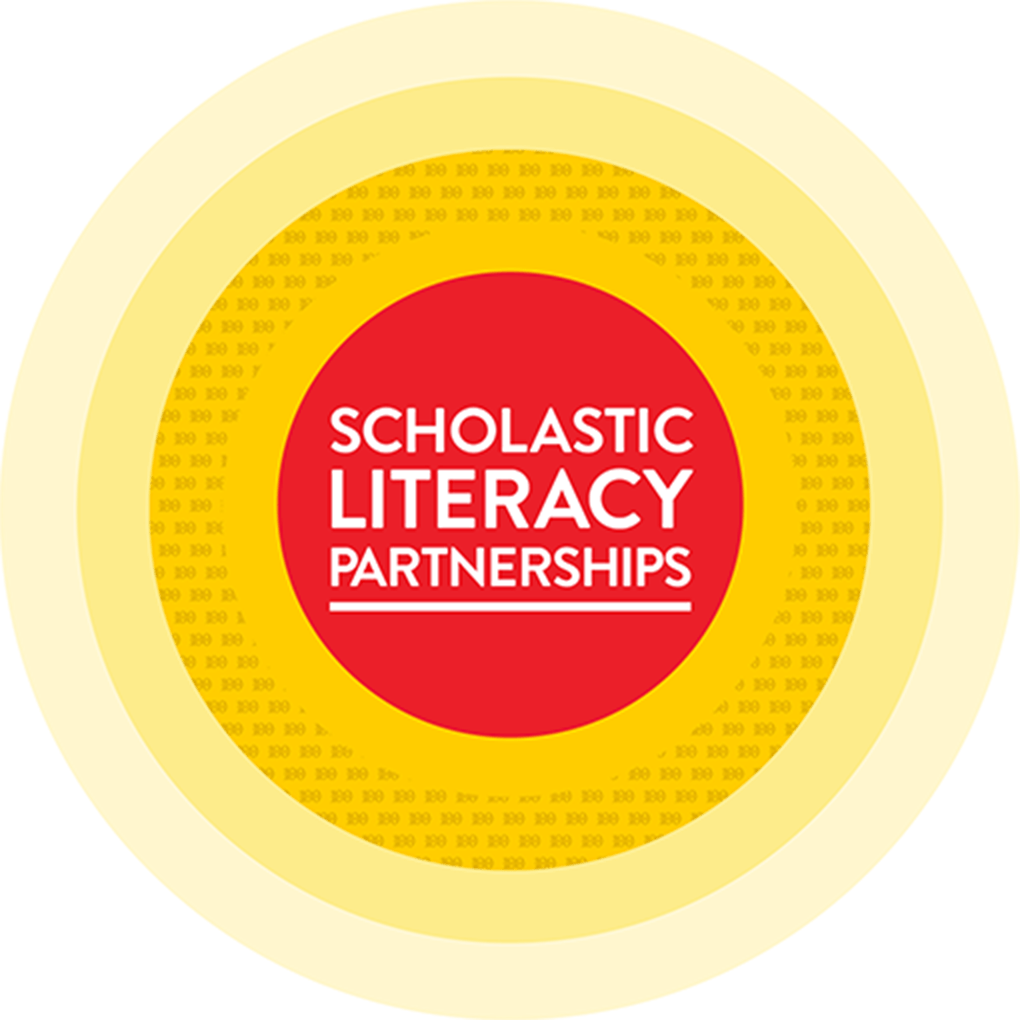 Scholastic Literacy Partnerships
Free membership gives you access to diverse, multicultural titles in Spanish and English, that meet the needs of all children from birth–12th grade. Enjoy discounts of up to 68%, free shipping, and 10 free Bonus Books for every $150 spent on books purchased for child ownership. Join a community of like-minded librarians across the country by providing the resources that empower families to build text-rich home environments.
Sign up now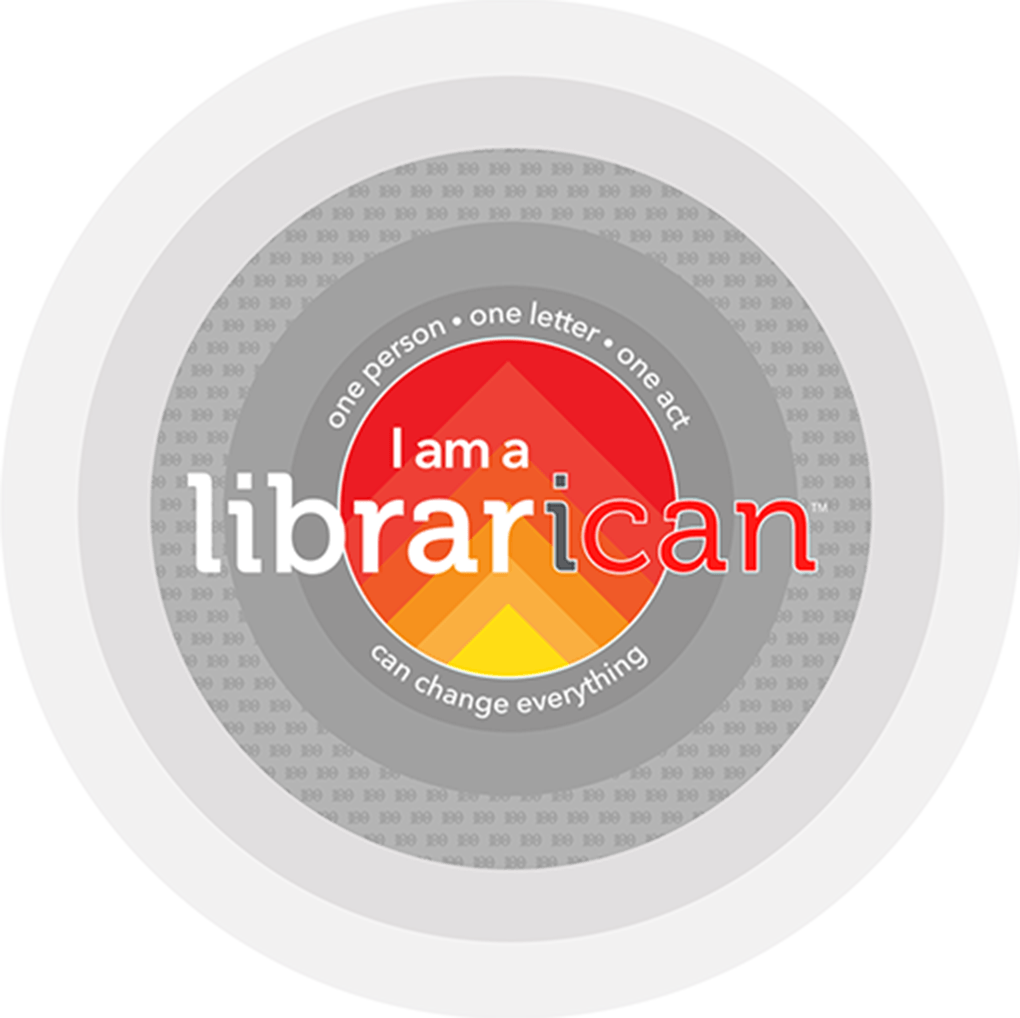 Join our LibrariCAN™ community
Sign up and join this very special group of "can-do" librarians like you. Your exclusive member benefits include special offers, advisory panel participation, and previews of products and research. You'll also get invitations to unique events, birthday love, and so much more!
Join Now
SWAG & SWEEPSTAKES
---
Get the ALA experience at home with these great digital and physical offerings from Scholastic!
Let's
Connect
---
Our favorite part of ALA is seeing all of your smiling faces when you come to say hello!
Contact any of these Scholastic representatives and let us know how you're doing, what you're reading, and how else we can help.