ALA Annual 2021 EVENTS
---
Join us throughout ALA Annual for these special presentations to connect with authors, artists, and your peer community.
Wednesday–Friday, June 23-25
---
You could qualify to receive free giveaways or special offers!
Schedule a meeting with a sales rep during ALA and find out how!
Wednesday, June 23
---
Connect & get inspired
Coffee Talk with
Ann Clare LeZotte
Wednesday, June 23, 9:30 A.M. CDT,
10:30 A.M. EDT
Join the 2021 Schneider Award winning author of Show Me a Sign, Ann Clare LeZotte, as she discusses her new book, Set Me Free, Deaf representation in children's books, her writing process, and more.
GO TO ALA
Books Bring Us Together
with Mr. Schu
Wednesday, June 23, 1:00 P.M. CDT,
2:00 P.M. EDT
Celebrate the power of books to bring us together, no matter the distance between us. Special giveaways follow this conversation between John Schu, Newbery medalist Katherine Applegate, and Scholastic's Roscoe Compton-Kelly.
Register Now!
The Weston Woods
Film Festival
Wednesday, June 23, 5:00 P.M. CDT,
6:00 P.M. EDT
Weston Woods Studios invites you to an exclusive screening of new releases, sneak peeks, and special guests for a visual feast of the very best in children's literature.
Go to Festival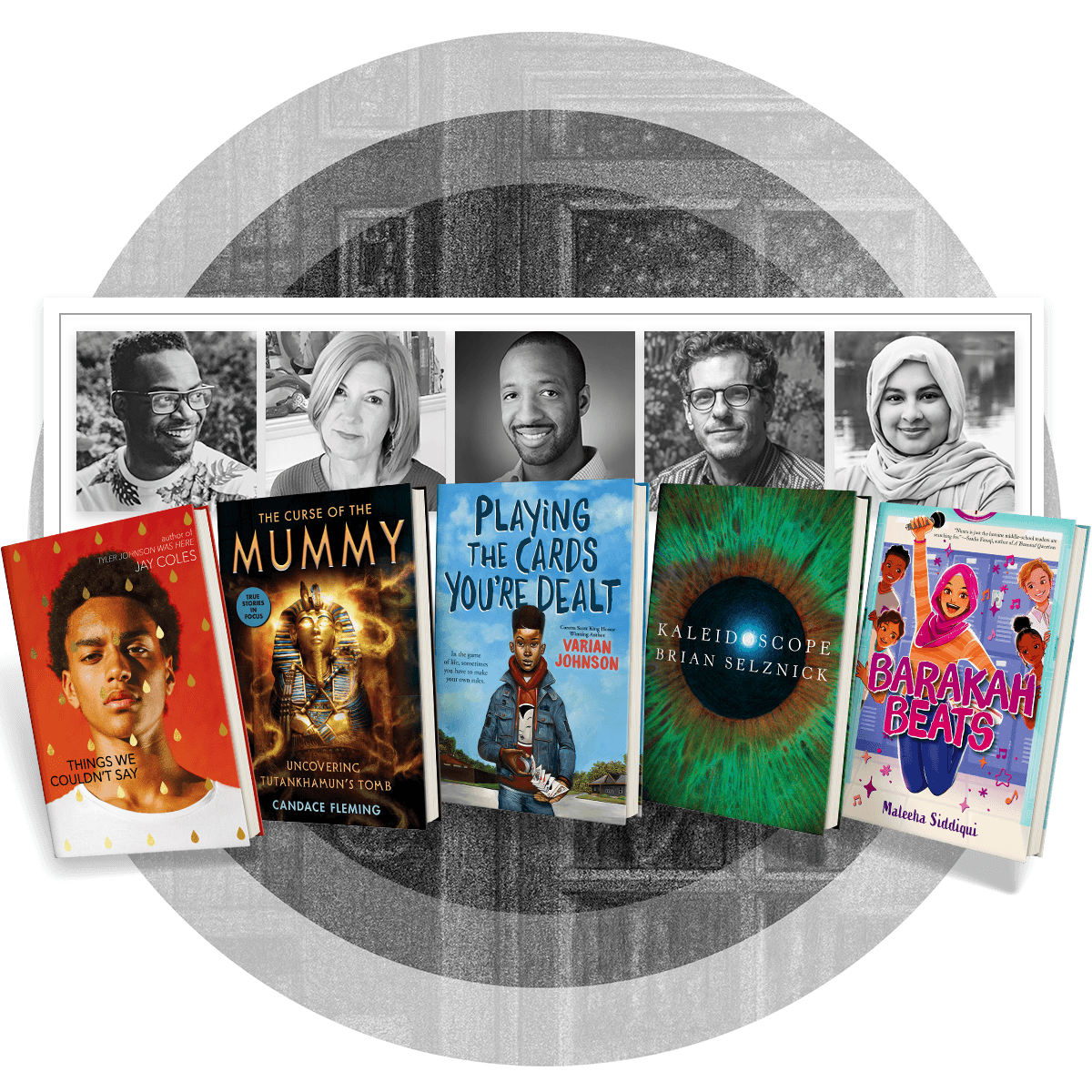 Author Event:
Identity and Discovery
---
A roundtable conversation with Jay Coles, Candace Fleming, Varian Johnson, Brian Selznick, and Maleeha Siddiqui
Thursday, June 24, 2021
6:00 P.M. CDT, 7:00 P.M. EDT
GO TO EVENT
Friday, June 25
---
More book inspiration with favorite authors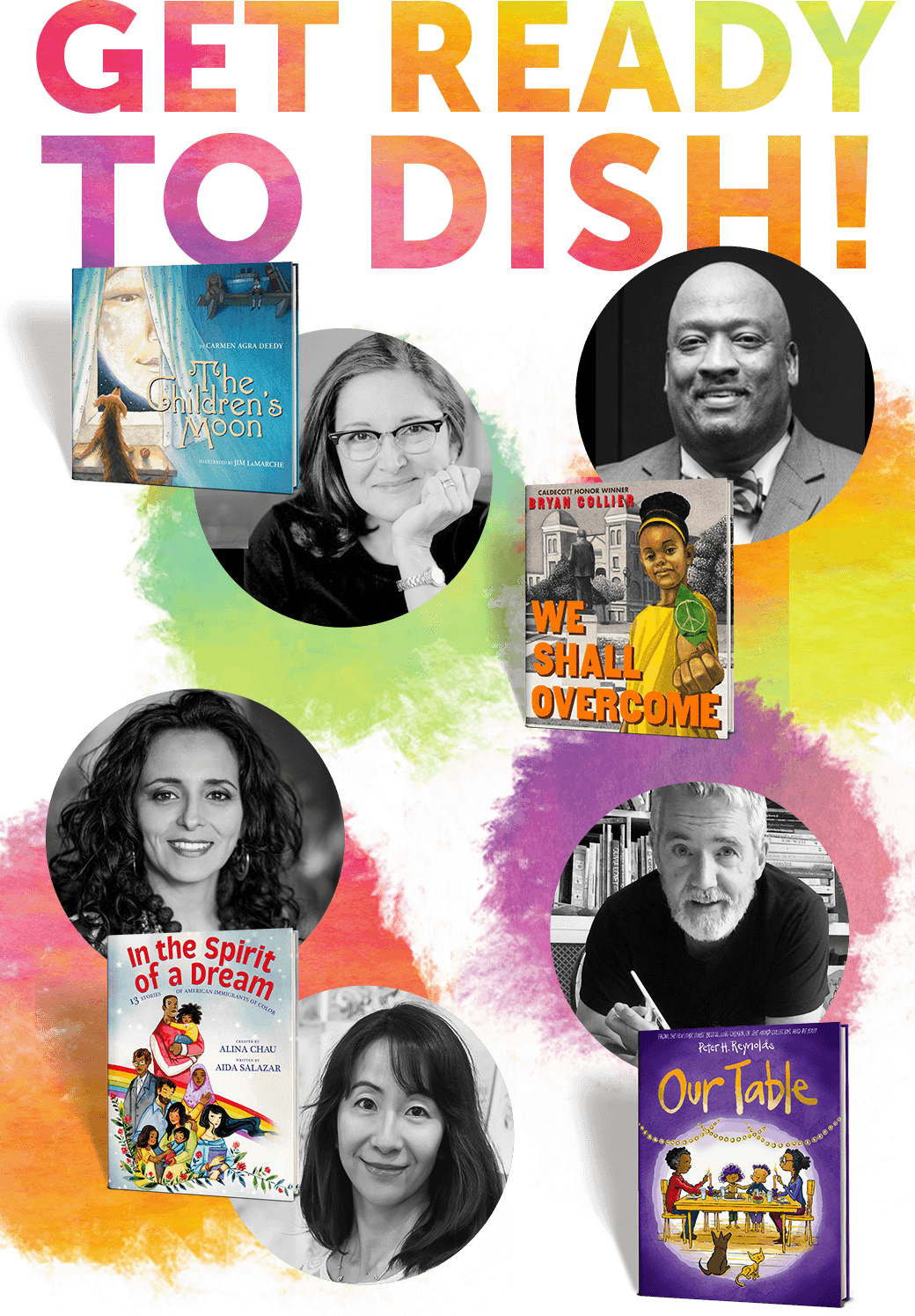 Let's Dish
About Books
---
Scholastic Storytime: After-Hours
Dish about books with picture book creators Aida Salazar & Alina Chau; Bryan Collier, Carmen Agra Deedy, and Peter H. Reynolds
Friday, June 25, 2021
6:00 P.M. CDT, 7:00 P.M. EDT
Go to Event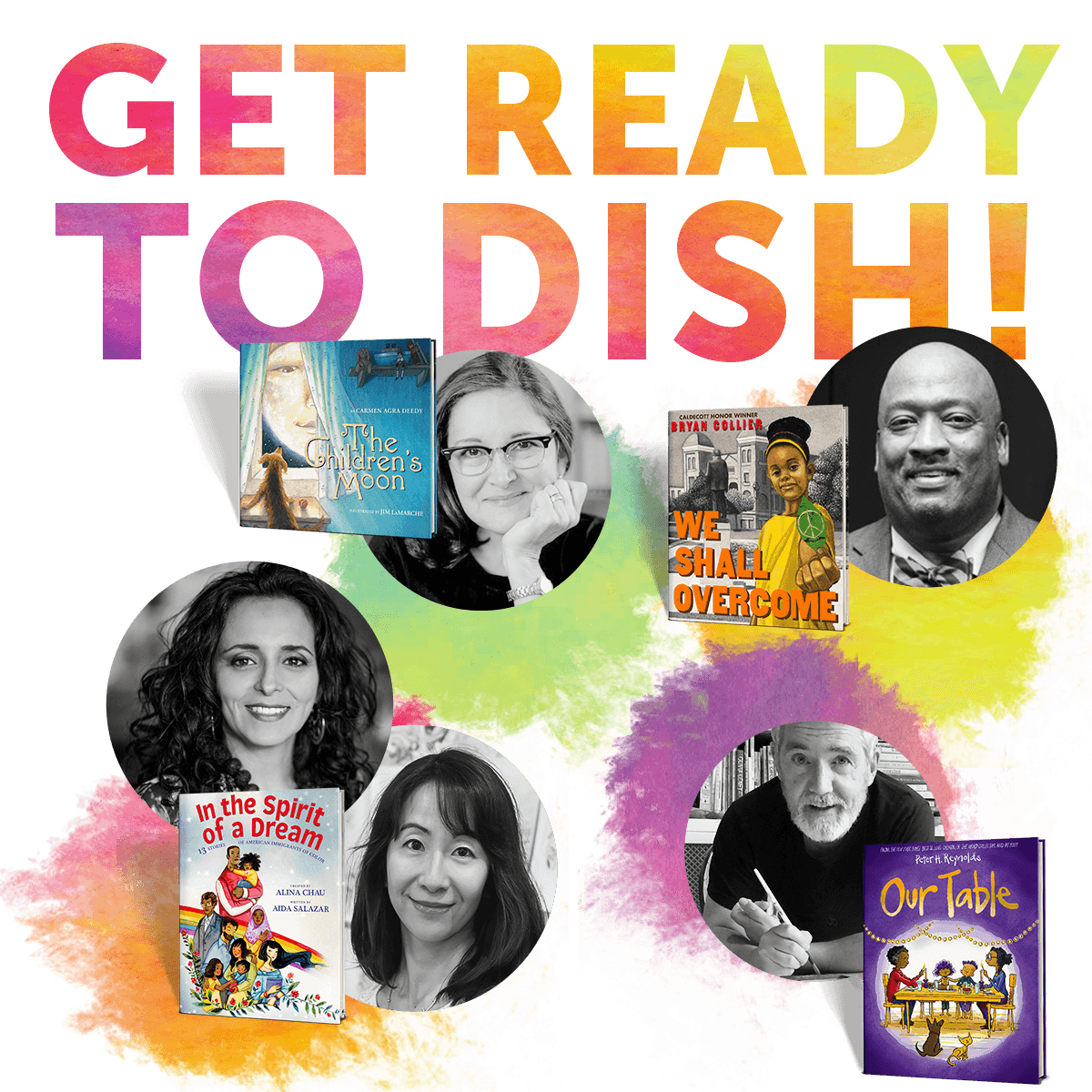 Hot Off the Press
---
New books and favorite authors to add to your shelves!
Click "Open Details" to learn more!
Digital review copies available two months before publication date.
SCHOLASTIC
BOOK FAIR—
ALWAYS A
GREAT DAY
---
A little preparation made for a lot of celebration at thousands of schools that held a Scholastic Book Fair this year.
View Success Stories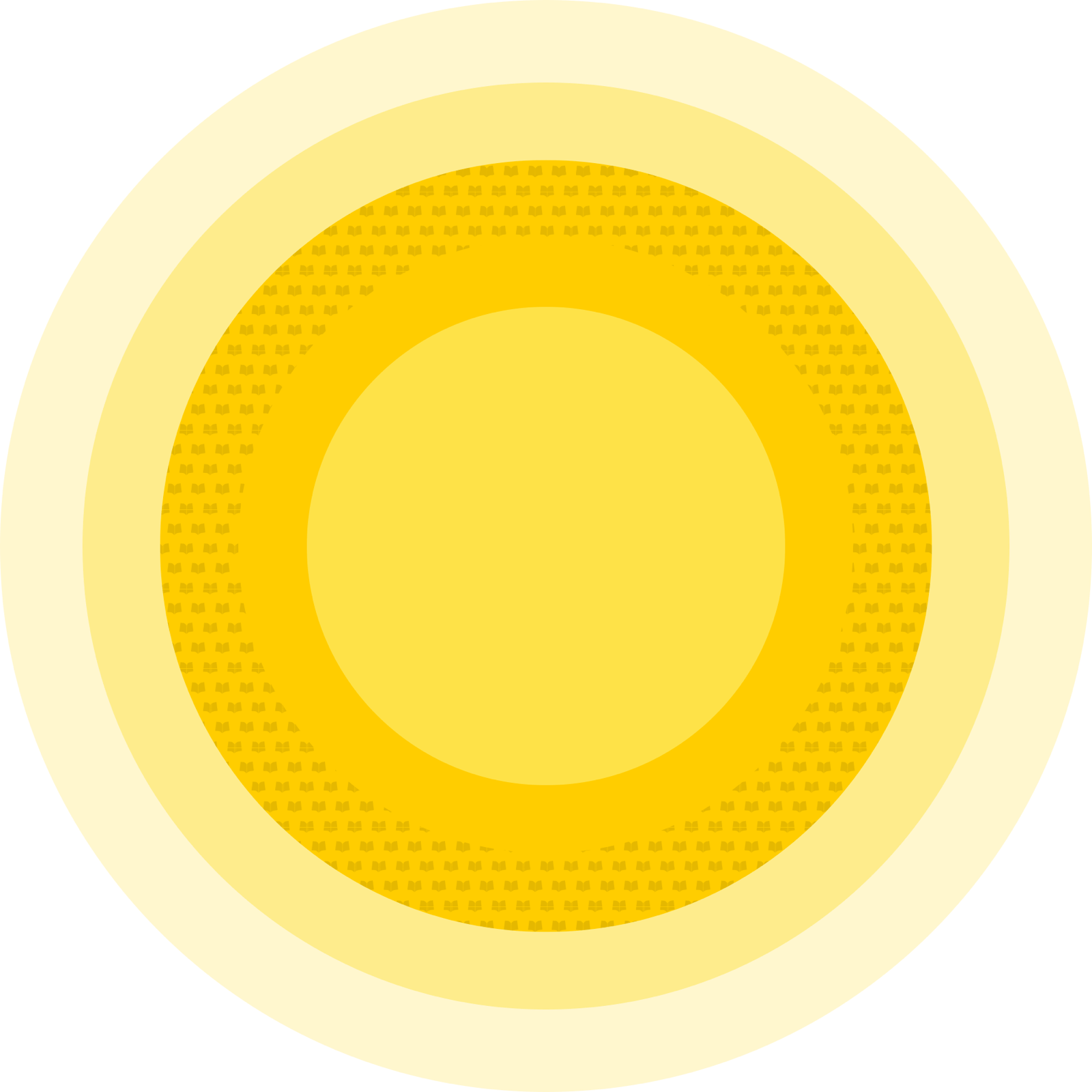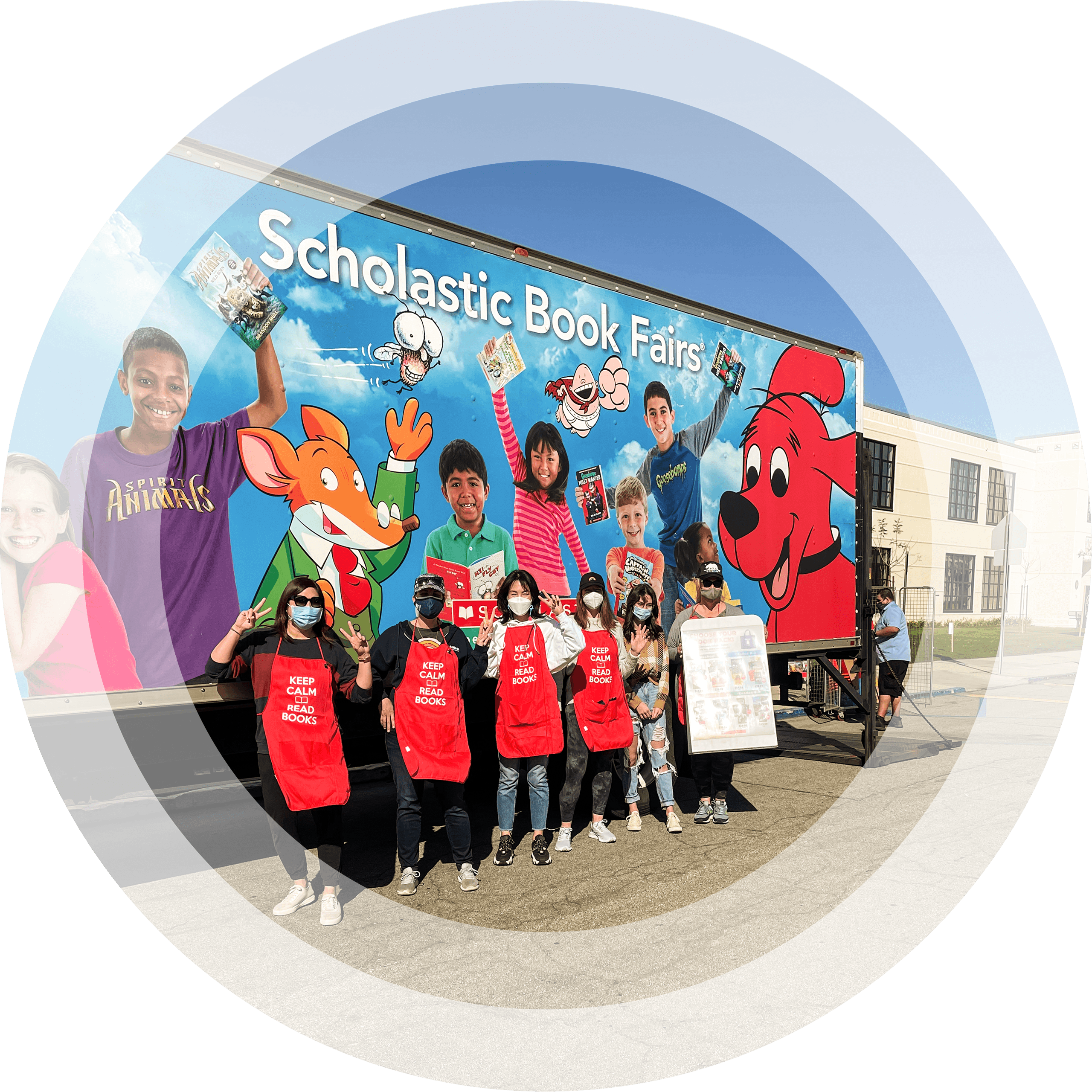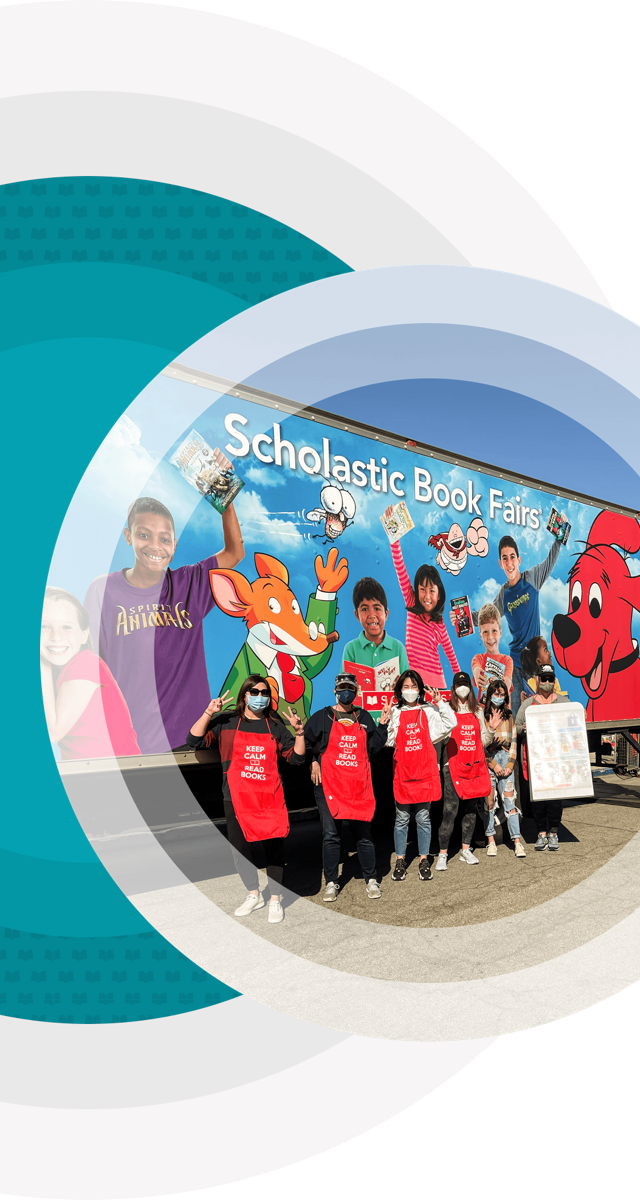 Exclusive Offer for ALA
---
We designed our flexible and safety-first Fair options with you in mind. Chat with us at our virtual booth to find out how we can create the perfect Fair for your school.
During ALA, if you book two Fairs to run between August 1, 2021 and May 31, 2022, you could earn 250 Scholastic Dollars!
Host A Fair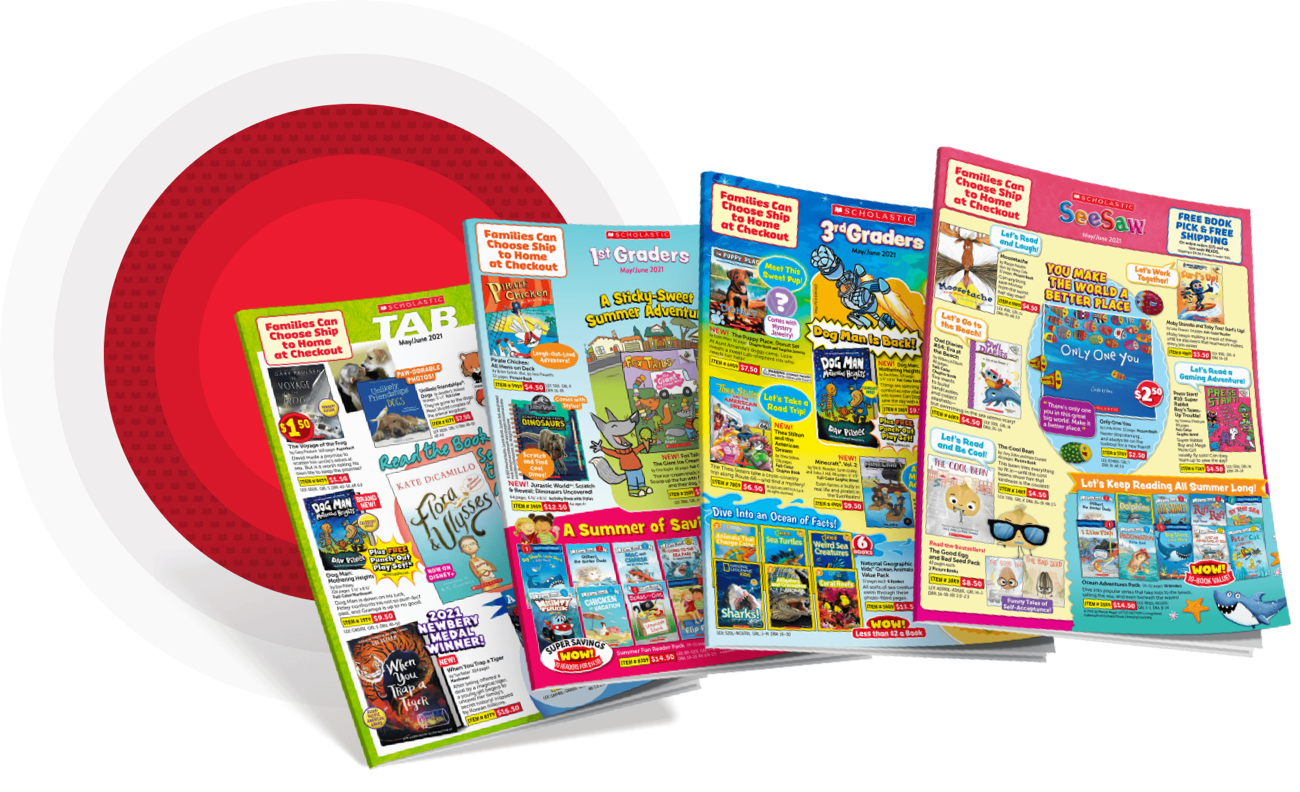 Scholastic
Book Clubs
---
Access to books inside the home is essential. For over 100 years, Scholastic has been committed to literacy and helping the individual child to learn and grow. Book Clubs provides schools and parents with easy and affordable ways to get the right books that children will love.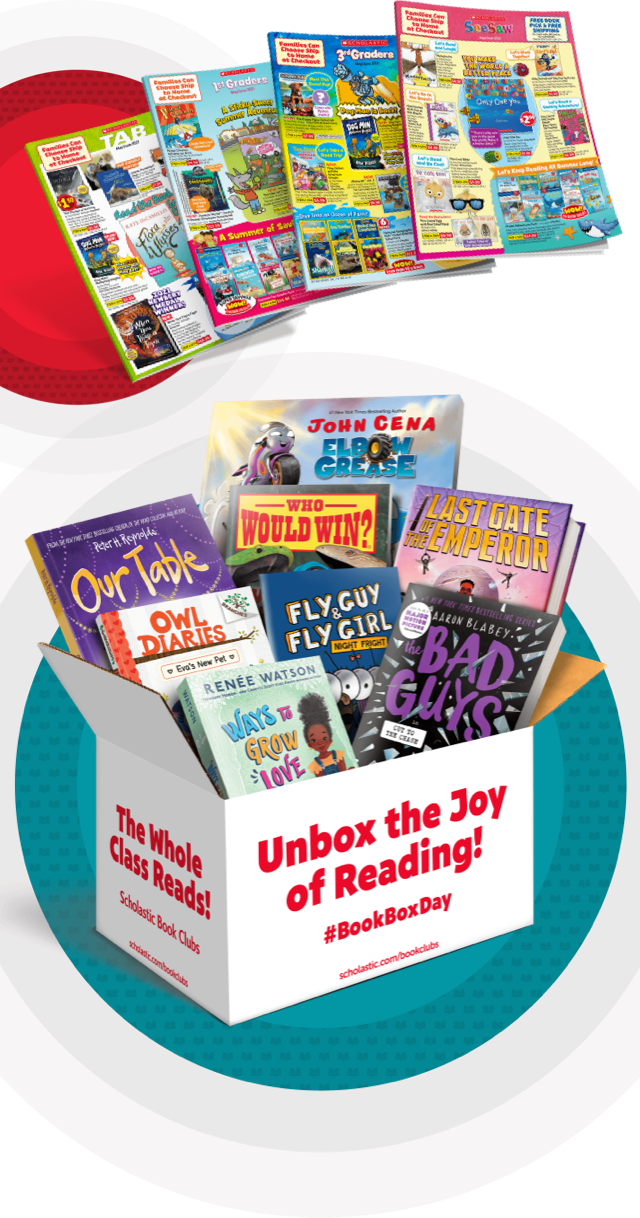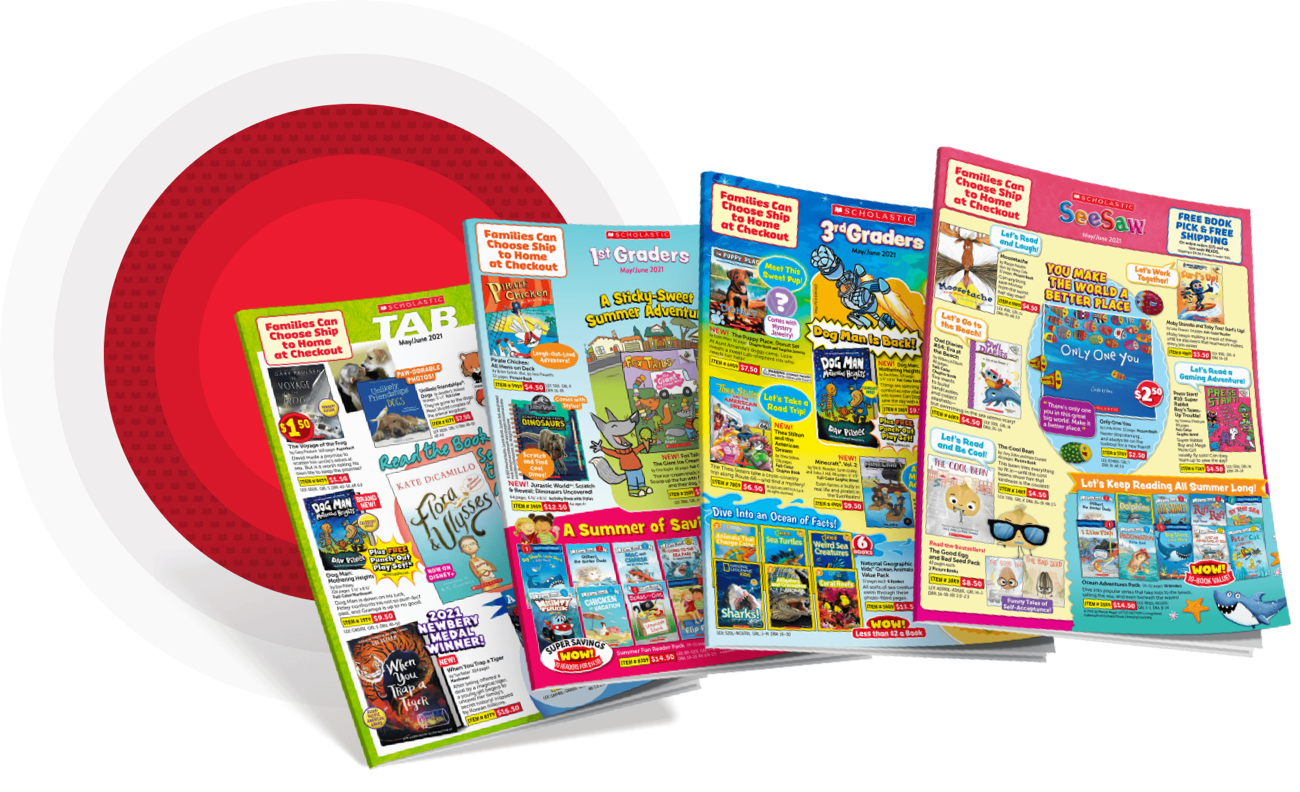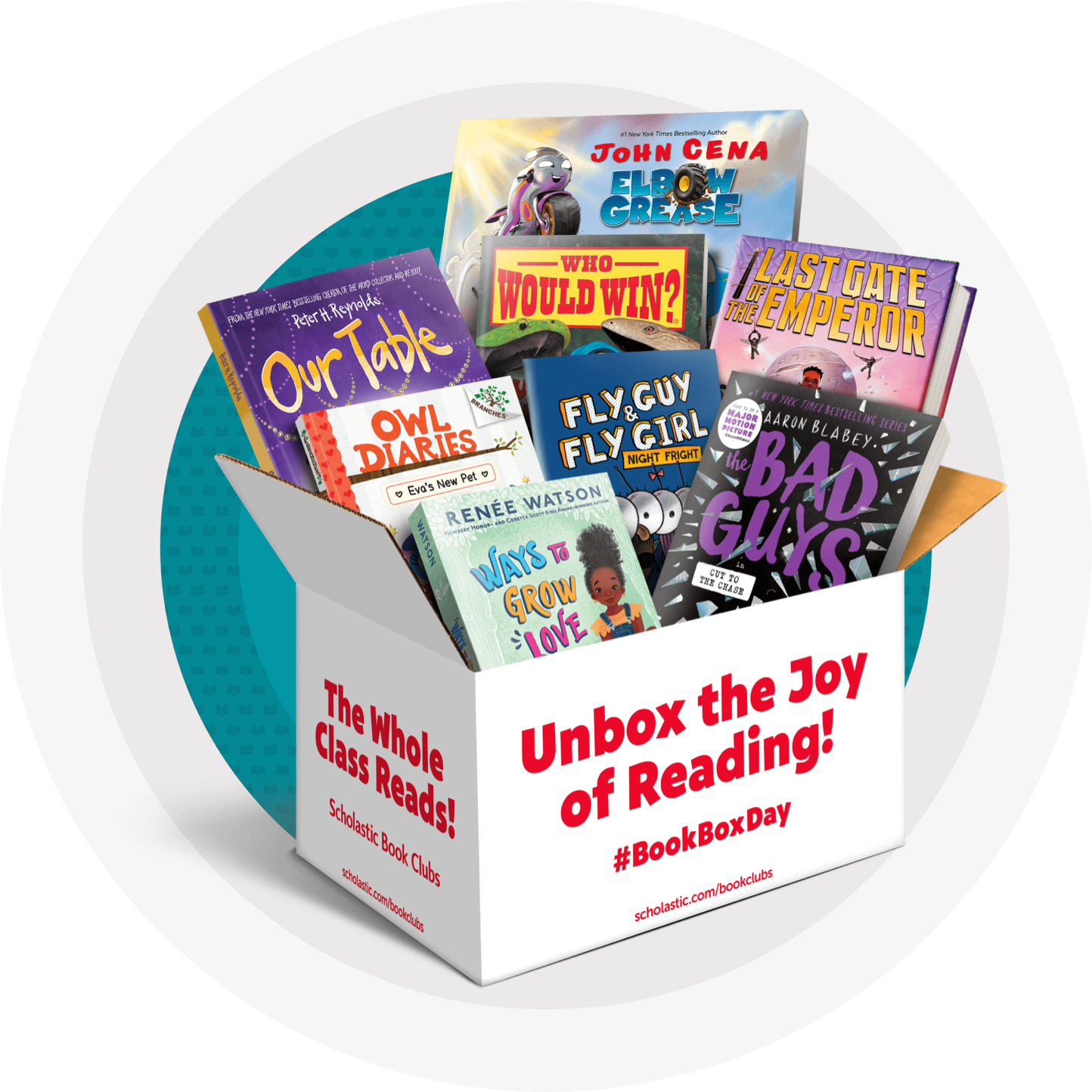 Why Scholastic
Book Clubs?
---
Scholastic Book Clubs has made discovering the joy of reading a cherished part of childhood. Handpicked by Scholastic editors, the catalogs are filled with the best books—presenting you with a useful resource to suggest books, and giving families an easy way to order the right books that their kids will love.
Earn Bonus Points with every order for FREE books and resources.
Access the monthly flyers online for easy ordering.
Ship books to families' homes, directly to school, or to your home address.
Learn More
Check out the
Judy Newman at Scholastic blog each week for a specially priced book with FREE activities!
Teaching &
Learning Resources
---
Now is the time to rethink student learning—starting with equitable opportunities to access. Scholastic Digital programs provide equitable, 24/7 access to easy-to-use, age-appropriate, and effective learning resources to support families and educators—in and out of the classroom.
---
Early Literacy
|
Grades Pre-K–3
BookFlix
®
Animated classic storybooks introduce early learners to the delights of reading while sparking curiosity, creating a natural springboard into the paired nonfiction text for deeper discovery.
---
Early Learning
|
Grades Pre-K–3
Watch & Learn Library
An online library of 480+ nonfiction videos with real-world footage to build knowledge on curriculum topics, expand vocabulary, and engage and inspire children. All subscriptions include remote access.
---
Science & Social Studies
|
Grades 3–6
TrueFlix
®
Beautiful, authentic ebooks enhanced with a variety of primary sources, videos, audio clips, and more to help students improve literacy skills, build content-area knowledge, and cultivate critical skills.
See All Digital Resources
---
Bringing picture books to life with videos – and a new streaming option!
---
Introducing Weston Woods Plus
Weston Woods audios and videos are now easy to stream with WESTON WOODS PLUS, a new digital delivery platform. From classic picture books to today's best sellers, we have hundreds of titles to choose from and purchasing options designed to meet the unique needs of your school or library.
EXPLORE THE CATALOG
FREE DOWNLOADS
---
Get the ALA experience at home with these great digital offerings from Scholastic!