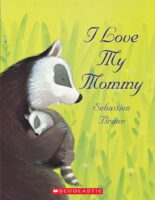 I Love My Mommy
by Sebastien Braun
Sometimes mommies are funny and playful. Other times they are warm and comforting. And mommies always know when to laugh, where to play and how to love. Through simple, moving text and endearing illustrations, Sebastien Braun captures the spirit of motherhood in a celebration for every mother and child.
Ages

Infant, 1, 2, 3, 4

Publisher

HarperCollins Publishers

Number of Pages

32
About the Author
Sebastien Braun
Sebastien Braun was born and brought up in France, and attended Strasbourg University where he studied applied art.
The Reading Toolkit